While it makes sense that happier people live longer, it's not always easy to be a happy person. We all have our bad and good days.
But did you know that your happiness can have a real impact on your health? Studies show that unhappy people have a higher risk of high blood pressure and that conversely, happy people can lower their risk of death from heart disease by 11%.
If you're struggling with finding your happiness, there are game apps that can help. While these game apps are no sure cure for a frowning face, they can at least get your mind off things for a few minutes.
Our review of game apps that make you happy includes several that can positively impact your mood without having to shell out any funds. This means you don't have to worry about your budget unless you find an app that's worth the cost.
Are you ready to learn more about game apps that make you happy? Let's get started!
How Can Game Apps Make You Happy
Fun game apps that make us happy are those that we might be good at, that take us out of reality, or that give us control we might not have in our daily lives. The best gaming apps incorporate all three in some way or another.
Many people play games for the experience, from visuals and audio to the activities they get to do while interacting with the app. Others want to join a community, find games that make them smarter, compete against others, or face a challenge. 
No matter what your reasons for playing games are, these apps offer an outlet we turn to when our lives get stressful. That's the same reason they can potentially make us happy.
Game apps that make you happy can have several benefits, all contributing to your happiness. For example, these game apps can:
Challenge your mind
Improve your physical health
Manage your anxiety
Turn your thoughts from what's happening in reality
Improve your mood
Help you connect with others
Improve your skills to achieve a goal
Connect with another person who can help you with the next step.
While apps that make you happy are a convenient and viable coping tool, they cannot replace real therapy. If you find yourself struggling with the same issues and need assistance, reach out to see what resources you have available.
6 Game Apps That Make You Happy
These game apps that make you happy can be downloaded to either your Apple or Android phone or both.
You can use them in addition to get-paid-to-play games to earn a few extra dollars and feel happy at the same time.
1. Cats & Soup
This Android and Apple game could turn any sourpuss into a purr-fectly happy human. Puns aside, this app can definitely make you happy, especially if you're a cat lover.
As you travel through the forest, you'll find a whole host of cats making soup. This adventure-style app welcomes players of all backgrounds and even features soothing music to boot.
Speaking of sounds, Cats & Soup includes an ASMR experience as well as a cat restaurant you can manage. If your mind craves a challenge but you don't want to learn a new language, Cats & Soup could be right up your alley.
2. Happify: for Stress & Worry
Playing science-based games might sound like a bribed way of participating in a chemistry lesson, but who says learning has to be dull? With Happify: for Stress & Worry, you can easily complete activities without even knowing that you're learning.
Happify is available from the Google Play Store and the App Store for free. Choose the Happify Plus plan for $14.99 per month or $139.99 per year.
Chock-full of over 65 activities you can do to improve your mood, Happify tracks your progress and provides personalized recommendations based on the goals you share. Each activity is based on psychological research to help you find happiness.
Happify performs a happiness check-in every two weeks. You can also visit the community page to find and share inspiration.
3. My Oasis
Too many apps these days are focused on maximizing your time and moving through life at speed. Take a minute to slow down, enjoy the My Oasis app, and improve your mental health.
This app is for both Apple and Android smartphone users looking to manage their anxiety and potentially fall asleep faster. The relaxing and calming music of this game app is sure to send you to sleep without a care.
In My Oasis, you'll be given a virtual island you can use as your own personal zen garden. Fill it with animals, trees, and plants as you reduce your anxiety and improve your mental health.
4. Perfect Slices
Anger, the opposite of happiness, often restrains us from feeling better about things. If you're looking for a game you can use to express your anger in a healthy and manageable way, Perfect Slices should be your next download from the Google Play Store or the App Store.
This game is straightforward: slice the items coming toward you into fine pieces. You'll have several choices of knives and the objects you slice.
Being happy doesn't have to be complicated. If you've ever wanted to slice and dice your way out of anger and into a happier state, Perfect Slices could be the perfect solution.
5. Superbetter
Achieving happiness is only half the battle sometimes. It's sustaining happiness that many people struggle with.
That's where Superbetter comes in. This Android-friendly and Apple-compatible app helps you build resilience and learn how to overcome situations to achieve your goals.
Superbetter sets you up with simple activities that only take a few minutes. Complete them to gain points and power to add to your own superhero story.
In fact, the app lets you set up your life like an action hero, with bad guys and allies galore. Studies at the University of Pennsylvania in Philadelphia show that playing for 30 days can improve your mood and decrease your anxiety and depression.
6. Words with Friends
Friends often help us feel better, so it stands to reason that playing Words with Friends can help improve our mood. Plus, it's an app both Apple and Android users can download for free.
Words with Friends pits you against your pals to play word games. You can also match with an opponent through the app if your friends aren't available.
Within the app, you'll fill in a crossword puzzle and unscramble words to solve challenges and improve your vocabulary. This app is relaxing and social but it can bring you mental benefits as well.
Additional Apps That Can Make You Happy
These apps might not incorporate gameplay into their structure, but they can certainly help you. If you're tired, stressed, or just need some help, one of these apps may be what you're looking for.
7. Action for Happiness: Get Tips
Android users can download Action for Happiness: Get Tips for free as a way to build happiness. This app comes from the UK and has the lofty goal of building a kinder and happier world.
Action for Happiness features daily reminders you can use to improve your happiness and understand what you already have. These reminders may also include simple actions you can take to improve your happiness that day.
This app also features a community that supports others in their happiness journey. You can share your thoughts here to inspire others to have a happy day.
8. Calm: Sleep, Meditate, Relax
Sometimes the key to happiness is just getting a few extra Zs in at night. Calm: Sleep, Meditate, Relax can help Android phone users sleep better for a happier day ahead.
This app is both for iPhone and Android devices and features tailored recommendations you can use to positively impact your sleep patterns. You'll find master classes, guided meditations of various lengths, sleep stories, and music specifically written to guide you to sleep.
Calm: Sleep, Meditate, Relax also includes a tracking feature so you can see how using the app is impacting your sleep. This app is free to download and use for a week, but after that, the paid Premium version costs $69.99 per year.
9. DailyBean – simplest journal
Our moods can often swing between emotions when we're not happy. Sometimes all we need to do is get the words out on paper (or in this case, a digital screen).
DailyBean – simplest journal helps you conquer what's going on in your head by providing you with a safe space to record your life and view the results. You can also add notes and pictures to contextualize your thoughts.
DailyBean – simplest journal costs $1.99 per month or $17.99 per year. Download DailyBean – simplest journal today through the App Store or Google Play to get started.
10. Happy Habits
Many of our moods can be expressed through various audio tracks, from anger and frustration to denial and sadness. If you're someone who feels the power of music and needs a pick-me-up, Happy Habits can help.
This app is available on the Google Play Store for free. It uses cognitive behavioral therapy, music, and games to address your needs based on an introductory 119-question test.
Soundtracks include Emotional Training Audio meant to help you become more aware of your emotions, Relaxation Audio to help you unwind, and Choosing Happiness Audio that helps you in your journey of well-being. Listen to these audio tracks as you play to improve your mood.
11. Ten Percent Happier Meditation
Would you like to be 10% happier? If so, download the Ten Percent Happier Meditation app on our Apple or Android smartphone today.
This app works well for beginners and experienced players alike. The free one-week trial walks you through 500 or more meditations as well as sleep content to get you snoozing faster.
After a week, the app charges you $99.99 per year or $9.99 per month. Developers add new content every week so you can meditate and sleep better for a happier you.
12. Wysa: Mental Health Support
What if you could chat with an artificial intelligence bot about what's bugging you in your life? That's the premise behind Wysa: Mental Health Support, an app you can download to your Apple and Android smartphones.
This app walks you through talking about your experiences, thoughts, and feelings in a space where you feel comfortable. It also includes the tools necessary for visualization, relaxation exercises, and mindfulness meditations.
Rest assured that any conversations recorded on Wysa are anonymous and privacy protected. If you feel you need to talk to a real person about your issues, Wysa can connect you with a qualified professional.
Wysa Premium is $11.99 per month or $74.99 per year. The Premium Plus plan is $79.99 per month but gives you access to a well-being coach.
FAQs
What apps can make you happy?
Many apps can make you happy, depending on which apps you like. You might find that I am – Daily Affirmations is an app that helps you, in addition to Moodkit and Happy Habits. 
Which apps help if you're feeling sad or depressed?
If you're feeling sad or depressed, apps that help include Superbetter, Calm: Sleep, Meditation, Relax, and Gratitude: Self-Care Journal. These apps will help you cope with your emotions and achieve a more even-keel mood. 
Can game apps that make you happy replace therapy?
No, game apps that make you happy cannot replace therapy. These apps can be used to tackle happiness on your own but do not take the place of seeking out professional help for your concerns. 
Improve Your Mood with Game Apps That Make You Happy
Downloading games from the App Store or Google Play Store can make you happy, especially when you think about playing those games and having fun. However, there are specific apps you can download that are meant to improve your happiness.
Our list includes several of these apps, whether they're Apple or Android-exclusive or available on both types of smartphones. Game apps that make you happy are available to almost anyone with a smartphone.
We hope this article has helped you to see how you can reach out to game apps to find something that makes you happy. No matter which game you choose, happiness should be at the top of your list.
Earn up to $100 today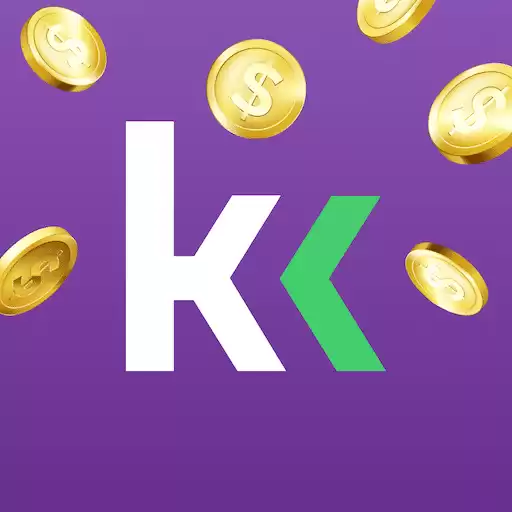 KashKick
Trusted by 2M+ users like you
This site pays you cash to play mobile games, save money, take surveys, and see offers — make $100 today. Over 2 million users agree that KashKick is a fresh and lucrative way to earn money and get paid directly to your PayPal!
SIGN UP & START EARNING NOW