Did you know that community banks represent 97% of the banking industry? Community banks are the larger institutions we're familiar with seeing around town and in our state that strike a balance between national and smaller local banks.
Connecticut is home to several community banks, each striving to help consumers like you and me take hold of their finances. These banks offer everything from checking and savings accounts to money market accounts and CDs.
Many of the best banks also offer mobile and online banking. These conveniently give customers access to their accounts without ever stepping foot in a physical branch.
If you're in the market for a new bank account and aren't sure where to start, this list can help. You're sure to find a bank account that fits your style, regardless of where you live in Connecticut.
Are you ready to learn more about the best banks in Connecticut? Let's get started!
14 Best Banks in Connecticut
You can undoubtedly find some of the largest banks in the U.S. in Connecticut. But our focus is on the smaller banks that make living in Connecticut much more rewarding.
1. Chase
Chase is one of a handful of banks open on Sunday, depending on your local branch. It operates over 4,700 branches nationwide, with 50 locations alone in Connecticut.
You can find several personal and business banking products at Chase. Additional services include credit cards, loans, wealth management, and more.
Chase's Total Checking® account comes with a $12 monthly fee you can waive if you set up direct deposit or meet the specific daily balance requirements. It also offers account alerts, online bill pay, mobile check deposits, a free credit report, and the ability to pay with Zelle.
Earn $200 bonus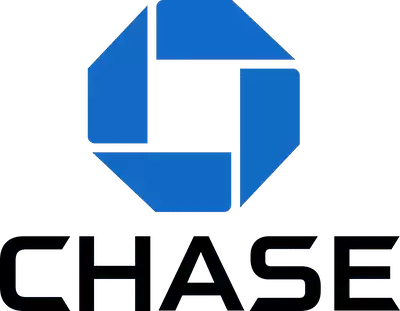 You can also open a savings account with Chase for $5 per month. Connect this savings account to your checking account to cover overdrafts. You can also see popular Chase accounts below:
Description:

A $100 bonus is yours if you open a Chase Secure Banking℠ account and complete 10 qualifying transactions within 60 days. Once you complete the requirements, you should receive your Chase Secure Banking bonus within 15 days.

Description:

Open a Chase College Checking℠ account to earn a $100 bonus. To qualify for this promotion, you'll need to make at least 10 transactions within the first 60 days between debit card transactions. You'll receive your bonus within 15 business days.

Description:

If you're new to Chase and open a Chase Total Checking® account, you can earn up to a $200 welcome bonus. To complete the requirements for this consumer checking account, set up a direct deposit within 90 days. You'll receive your bonus within 15 business days.

Description:

If it's a business bank account you're looking for, look no further than the Chase Business Complete Banking℠ account that allows you to earn up to $300 in free money for completing several key requirements.

Description:

The Chase Private Client experience unlocks access to lower rates when financing a big purchase and connects you with a private banker and investment advisor whenever you like. Save time and money with better banking benefits and special services, plus a $3,000 welcome bonus.
2. Bankwell Bank
Regarding savings accounts, finding local banks that can compete with online banks to offer a high APY can be challenging. However, Bankwell Bank offers a free Smart Savings account, which doesn't require a minimum balance.
You can open a Smart Checking account as well. Both accounts require a $100 minimum deposit to open.
You'll find 10 Bankwell Bank branches in Connecticut. This bank also reimburses ATM fees for the checking account, which bears interest on all balances.
Bankwell Bank opened in 2002 but continues to serve its local community. In addition to checking and savings accounts, this bank offers debit cards, IRAs, CDs, and money market accounts.
You can also visit Bankwell Bank online or through the mobile app. Customer service is also available through live chat.
3. Berkshire Bank
Berkshire Bank offers some of the best checking accounts if you live in Connecticut, New York, Rhode Island, Vermont, or Massachusetts. Its free checking account doesn't require a minimum balance or a monthly maintenance fee.
With the free checking account, you also get unlimited checks, free e-Statements, mobile banking and check deposits, and online bill pay. Paper statements are $3.50 per month.
4. Charter Oak Federal Credit Union
With over 80 years in business, Charter Oak Federal Credit Union offers customers a unique package that elevates it above the rest. It offers some of the best bank accounts if you live, volunteer, work, attend school, or worship in Windham and New London counties.
You must have valid identification to open an account with Charter Oak Federal Credit Union. This credit union offers personal and business banking and loans, mortgages, auto loans, and health savings accounts.
Open a Go Checking account to earn interest on your balance. You can also take advantage of financial resources and education, including grants, scholarships, and volunteer programs with this bank.
5. CorePlus Federal Credit Union
This credit union lets anyone, even those with a poor ChexSystems history, open a savings account. However, Connecticut residents must work, live, attend school, or worship within New London or Windham County. 
Residents of Hebron and those who work in Bolton are also eligible for membership. If your close family member is already a member, you can also become one.
CorePlus offers four checking accounts to choose from. The Free Checking account has no minimum balance, but you must have $250 per month directly deposited into your account.
This credit union offers online banking, free bill pay, and e-Statements.
6. DR Bank
Established in 2006, DR Bank is headquartered in Darien, Connecticut. This bank also offers online and mobile banking to its broad customer base.
DR Bank offers above-average interest rates for its savings and money market accounts. Checking accounts come with no monthly maintenance fees as well.
If you open a savings account with a substantial deposit, you can earn higher APYs within the tiered system. However, DR Bank may not be as competitive with online-only banks as other banks on our list.
7. Eastern Connecticut Savings Bank
If you're looking for a second-chance checking account, the Eastern Connecticut Savings Bank offers its Restart Checking account. You only need $25 to open the account, which comes with a $6.95 monthly fee.
There are no balance requirements for this second-chance checking account. You can also write unlimited checks, access a free debit card, pay bills, and bank online and on your mobile phone.
8. Enfield Community Credit Union
If your ChexSystems profile doesn't show fraud or outstanding debts, you can open a checking account with this community credit union. Located in Enfield, Connecticut, this credit union offers five checking accounts.
If you want to join this credit union, they request you speak directly to a customer service agent. Enfield Community Credit Union offers checking accounts for seniors and teens as well.
You can waive the monthly maintenance fee if you open an Exclusive or ExclusivePlus account and set up direct deposit. The Regular checking account requires a $100 minimum balance to waive the $5 monthly fee.
9. Gateway First Bank
Gateway First Bank's passion for community can be found in many of its products and services, which include:
Mortgage
Private wealth
Savings
Checking
CDs
Small business
If you open a Gateway Checking account with $25, you won't pay monthly maintenance or overdraft fees. This account is also interest-bearing and comes with bill pay, Zelle, eStatements, and a free debit card.
The Personal Savings account requires $10 to open, but there's no monthly fee. Any interest you earn is compounded quarterly.
Gateway First Bank's money market account requires $1,000, but compounds interest monthly. There are no monthly or overdraft fees associated with this account, from which you can write checks.
10. Hometown Bank
Personal and business banking are Hometown Bank's specialties. This bank offers free online banking with no monthly fees, and your first order of checks is free.
You can also bank online or via your mobile phone with Hometown Bank, which is a member-FDIC. This bank also specializes in:
Checking
Savings
Personal loans
Visa credit cards
Home loans
Government lending
CDs
IRAs
Money market accounts
Members also have access to the SUM network of ATMs, which is available nationwide.
11. Ion Bank
Open an On the Go Checking account with Ion Bank at one of its 20 locations in Connecticut. This bank doesn't charge monthly fees or require a minimum balance.
You can receive ATM fee reimbursements if you're 24 or older, enroll in eStatements, and make five Mastercard transactions per statement cycle. If you're under 24, you don't have to fulfill the Mastercard requirements.
Ion Bank is one of Connecticut's smaller banks. However, it offers residents several personal and business banking products.
12. Seasons Federal Credit Union
Though Seasons Federal Credit Union looks into your ChexSystems history, they are more lenient than some other banks on our list. If you only open a savings account, Seasons Federal Credit Union doesn't seem to care too much.
You can join Seasons Federal Credit Union if you live, volunteer, attend school, work, or worship in the following counties:
Middlesex
Madison
Meriden
Branford
North Branford
Cheshire
North Haven
East Haven
Wallingford
Guilford
13. Union Savings Bank
With 24 branches in the state, Union Savings Bank has a large presence in Connecticut. This bank was founded in Danbury over 150 years ago and offers several financial products.
There are three checking accounts, all with Visa debit cards and the Early Payday feature. With this feature, you can get paid up to two days early.
The Essential Checking account comes with no monthly fee or minimum balance requirements. However, you must deposit $25 into the account to open it and opt into eStatements to avoid the monthly fee.
If you are between 15 and 24, you can also waive the $2 non-Union Savings Bank ATM fee up to six times per statement. Union Savings Bank also specializes in money market accounts, CDs, HSAs, credit cards, loans, investments, and financial planning.
14. Webster Bank
This bank opened in 1935 and serves Rhode Island, Connecticut, Massachusetts, and New York. It offers five checking accounts, four savings accounts, and 24/7 customer service.
Customers love Webster Bank, perhaps because it offers one of the best banking apps for a local bank. You can also open an Opportunity Checking account if you want a second-chance checking account.
This account comes with a $50 opening deposit and free mobile banking. The $16.95 monthly fee is steep, but you can sign up for a direct deposit to reduce that fee by $5.
Opportunity Checking also gives you unlimited check writing and access to over 300 ATMs. However, many other checking accounts have high fees and low savings APYs.
Basic Bank Security Measures
Bank security measures are crucial to safeguarding customers' financial information and transactions from unauthorized access and fraud. Banks employ multiple layers of security to protect their systems and customers, including:
Encryption: This security measure involves encoding sensitive data transmitted between the customer's device and the bank's servers, making it unreadable to anyone attempting to intercept it.
Multi-factor authentication (MFA): This method requires customers to provide multiple pieces of evidence to verify their identities, such as a password or PIN, along with a unique code sent to their registered mobile device.
Fraud monitoring systems: These systems use advanced algorithms to detect potential fraud, such as large withdrawals, unusual spending patterns, or transactions from unfamiliar locations. When suspicious activity is detected, banks may contact customers to verify the legitimacy of the transactions and take appropriate action to protect the account.
Dedicated security teams: Regular system updates and patches are crucial to address any vulnerabilities or weaknesses in a bank's infrastructure. Banks have dedicated security teams that monitor and assess emerging threats and vulnerabilities, implementing necessary updates and patches to protect against potential attacks.
Customer education: Banks educate their customers about online security best practices, such as creating strong passwords, avoiding phishing emails, and using secure networks while accessing their accounts.
These basic bank security measures create a secure environment for customers to conduct their banking activities and maintain the confidentiality and integrity of their financial information. Before you open an account, check to see which security measures your chosen bank has in place.
Savings Accounts vs. Money Market Accounts
Banks offer both savings accounts and money market accounts that allow you to save money and earn interest on your balance. While they may seem similar on the surface, the two are distinct in the following ways:
Savings Accounts
Savings accounts allow you to withdraw and deposit money as you earn interest. Many have fewer restrictions, including lower minimum balance requirements and interest rates such as the ones in the table below:
Pros:

Minimum to Earn APY: $1,000

Pros:

Minimum to Earn APY: $5,000

Pros:

Minimum to Earn APY: $100

Pros:

Minimum to Earn APY: $100
Money Market Accounts
Money market accounts are hybrid accounts that combine a checking and savings account. Minimum balance requirements are higher for this type of account, but account holders earn a higher interest rate such as the ones in the table below:
| | | |
| --- | --- | --- |
| | Ponce High Yield Money Market Account | |
| | American First Credit Union Money Market Deposit Account | |
| | Quontic Money Market Account | |
Overall, money market accounts let you write checks, make transactions, and are generally more flexible than savings accounts. However, they are limited to those who can deposit more into the account immediately.
FAQs
Which banks in Connecticut offer welcome bonuses? 
Hometown Bank, Charter Oak Federal Credit Union, Chase, Gateway First Bank, and Webster Bank offer welcome bonuses. These bonuses range from $100 to $1,000 or more if you meet specific requirements. 
Is it better to open a bank or credit union checking account? 
Banks and credit unions offer checking accounts, but credit unions require you to join before you can open your account. While these memberships can be a barrier of entry for some, most often, the price to join is relatively low compared to the potential benefits. 
How many bank accounts can you have? 
You can have more than one bank account at a time. However, many people choose only to have a few open, especially considering how difficult it can be to simultaneously keep track of money in multiple places. 
Your Banking Rights in the Constitution State
The best banks in Connecticut allow you to open accounts that serve you in your daily life, from checking and savings to money market and health savings accounts. These banks also support their local community through every member they gain.
We hope this article helps you find the best banks in Connecticut that offer the financial products and services you're looking for. Many of these banks make it easy to create an account online and start banking better today.
Which of the best bank accounts above will you choose?
Earn $200 bonus