They say you can't take it all with you when you die, but isn't that what trust accounts are for? These accounts can get a little tricky if you're not sure what to look for and finding the right bank to work with can be half the battle. Are you stuck trying to figure out which bank to use as your trustee? You're not alone, but you have come to the right place.
Our guide to trust accounts will introduce you to the different types available, from revocable and funded to living and testamentary. We'll also guide you on how to open an account and what you should look for when shopping between banks. Finally, our list of the best banks will give you plenty of leads for setting up your trust.
The more you know about trusts, the better you can prepare for the distribution of your assets. At the same time, opening a trust doesn't have to mean you own expensive assets or have millions of dollars laying around. Instead, you can open a trust to simply keep track of your wealth and distribute it how you please once the time comes.
Are you ready to get started? Let's take a look at what trust accounts are before we get too far ahead.
What are Trust Accounts
A trust account allows an individual to set aside assets for future use, specifically by the beneficiaries. To open a trust, you'll need to be at least 18 years old and sound of mind. You may also have to file tax returns related to the trust, depending on what it entails.
Most trust accounts are set up as part of end-of-life arrangements. Trust accounts require a trustor, or the person who owns the assets, to bequeath the right to hold those assets to a trustee. Beneficiaries are individuals who directly benefit from the trust by receipt of the trustor's assets.
Often, bank accounts are part of a trust and are meant to control how the money in the account is used. The beneficiaries of trust accounts are typically related to the trustor, most often by blood. However, trustors can establish accounts with non-familial beneficiaries as well.
Types of Trusts
There are 6 main types of trusts you can establish, based on individual circumstances. Knowing the difference between the two can help you determine which is best for your scenario.
Revocable: These trust accounts can be closed or otherwise changed by the trustor when the individual is still alive.
Irrevocable: Accounts that are generated as irrevocable cannot be changed, neither at the time nor origination nor after the trustor has passed away.
Funded: Trust accounts that are funded receive deposits from the trustor while they are still alive.
Unfunded: These trusts do not require funding immediately after origination. However, unfunded trust accounts can potentially be funded upon the death of the trustor. In some cases, these trusts simply remain unfunded.
Living: Living trusts hold a trustor's assets while they are still alive. These types of trusts are also known as inter-vivo trusts and can be irrevocable or revocable.
Testamentary: Also known as a will trust, testamentary trusts are part and parcel of a last will and testament and distribute benefits to beneficiaries after the trustor expires.
You may have also heard of an anonymous trust, sometimes referred to as a blind trust. These trust accounts are often associated with ownership of a business, with the company acting as the main asset.
Before you open a trust, you may want to consider which type is best for your situation. This can help you determine which banks to choose for your trust account as well as give you a way to compare and contrast them to make your final choice. If nothing is sticking out to you, it can be a good idea to go with a safe bet where you're not locked into something you can't reverse. Revocable trusts are a good example of this.
How to Open a Trust Account
Opening a trust account looks similar to any other checking or savings account. In fact, you can open a checking, savings, CD, or money market trust account as long as your bank of choice offers it. If you want to open a mutual fund trust, you'll need to visit a private bank.
The application for a trust account requires the following:
Trust name
Trust agreement
Amendments (if any)
List of beneficiaries
Death certificate or last will and testament
When considering trust accounts, be sure to take note of any fees. Most are associated with account minimums, so be sure to read the fine print. You'll also want to determine what interest rates may apply and whether or not the account is FDIC-insured.
It can also be important to notify those affected by your trust that one has been set up. You don't necessarily have to allude to what is in the trust either. Especially in the age of so many instances of fraud and scamming, giving your family and loved ones a heads-up can make a huge difference.
5 Best Banks for Trust Accounts
Here's our list of the best banks for trust accounts. Check with your chosen bank before you open an account to see if any of their rates or features have changed, or if they're offering a promotion or bonus for creating a new account.
Though Alliant Credit Union is technically not a bank in the traditional sense, you can still open a trust account with them. Alliant offers high-yield savings, supplemental savings, high-rate checking, and certificates trust accounts, but does not support IRAs, loans, or mortgages. In addition, Alliant Credit Union trust accounts do not come with a debit or credit card.
To open a trust account with Alliant, you'll need the type of trust you want to open, the name of the trust, the date the trust was established, a death certificate if applicable, the names of the successor trustees, the names of the beneficiaries, and a signature and notary seal.
Alliant Credit Union's trust accounts do not require a minimum balance. Deposits are insured up to $250,000 by NCUA and dividends are paid monthly as applicable. You can also earn up to 2.2% APY on any savings.
Trustors can open a revocable or irrevocable trust with Ally Bank. This online-only bank provides checking, savings, money market, or CD trust accounts that you can apply for in a few simple steps. You'll need the basic information for all parties involved, but you can easily complete the process online.
If you have an existing Ally account, you can convert it to a trust account by filling out the Trust Conversion Request Form. However, Ally Bank does not offer business or corporate trusts, so keep this in mind when you're looking at accounts.
Ally's trusts are insured through the FDIC. There are no monthly maintenance fees or account minimums, and you can take advantage of competitive interest rates from 2.2% to 3.1% APY. A high-yield CD will earn you a higher interest rate, but you will have to pay a withdrawal penalty if you access the money early.
If you're not sure what type of trust you want to open but want to choose from a variety of options from one trustee, check out Bank of America. Their private banking firm offers several trusts to choose from, such as revocable and irrevocable to personal and charitable. Business owners can also open trusts with Bank of America.
The minimum investment necessary to open a trust account with Bank of America varies depending on which type you choose. However, if you appoint Bank of America as the trustee, the minimum account balance is $20,000, in addition to 2-3%. Administrative fees will vary from one trust type to the next but typically range from 0.45% to 1.4%
In addition to trust accounts, Bank of America also offers its members access to investment management, wealth planning, alternative investments, customized lending, banking, and specialty asset management. If you already have a Bank of America account, you may be able to speak with someone about transferring or opening a trust account under your name as well. Be sure to check available Bank of America promotions prior to signing up.
The trust account services from JPMorgan admittedly serve a wealthier population. There is no minimum deposit required, but the high fees associated with a JPMorgan trust account are best suited to wealthy clients.
JPMorgan offers both revocable and irrevocable trusts. If you plan on placing investments within the trust, JPMorgan can also provide trust investment management services. If you have nontraditional assets, this private bank can also help you manage those.
This private banking firm does charge a $15,000 annual administration fee per trust account. There is also a tiered advisory fee that starts at 1.45% for the first $250,000 you deposit. As we mentioned, the trust services from JPMorgan do cater to a six-figure-income crowd, but it never hurts to see what's out there.
You can open Individual Trustee and Corporate Trustee accounts with Wells Fargo. This popular financial institution supports both Special Needs Trusts and Legacy Trusts as well, which can be helpful for those living with a disability or providing assets for generations to come.
The minimum deposit required for a trust account with Wells Fargo is $1 million. While this is certainly a steep account threshold, it helps to offset the time and energy Wells Fargo employees must put into abiding by the terms of the trust.
If you're not sure which type of trust account is right for you, you can watch a video from Michael Liersch to get a better sense of how Wells Fargo can help you create a trust account. You can also reach out to customer service by calling 1-888-715-0380. Wells Fargo even provides a guide to transferring wealth and a step-by-step process for settling estates and estate planning.
FAQs
Can I open a bank account for a trust?
Yes, you can open a bank account for a trust. In many cases, a bank account can help beneficiaries of a trust by keeping assets in one place. It's often common to open a trust bank account as a way to protect the trustor's assets under FDIC insurance policies.
Why should you open a bank account for a trust?
You can open a bank account for a trust if you want to make it easier for the beneficiaries to access your assets. At the same time, you don't have to open a bank account in order to establish a trust.
What are the drawbacks of a trust?
Most trusts do have associated costs, from monthly management fees to various related fees. Trust accounts can be complex and require certain guidelines and restrictions that are confusing and restrictive. Many people dislike trust accounts for the centralized power it gives banks. Good or bad, trust accounts have helped many people distribute their assets when ready and protect them until that time comes.
Do all banks offer trust accounts?
Not every bank will offer the option to open a trust account. These accounts can be tricky to handle and require manpower to support. If you're not sure whether or not your bank offers trust account services, check their website or call customer service to inquire.
Trust Your Bank with Your Trust Account
We hope you've found this article helpful in determining what trust accounts are and what you should look for when seeking one out. Trust accounts can definitely help keep your assets safe, especially when they're insured by the FDIC and/or NCUA. Though it might be morbid to think about how you want your assets handled after death, it can be a good way to prepare for the future just in case. You'll be able to rest easy knowing your loved ones are cared for and your wishes were met.
Earn $200 bonus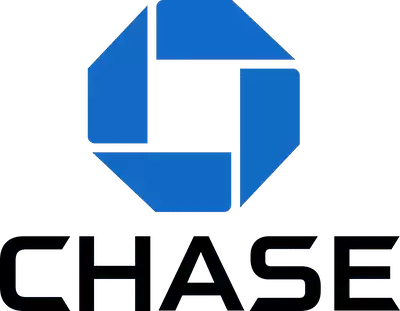 Chase Total Checking®
Secure a $200 bonus in a mere 15 business days when you establish your direct deposit within 90 days. Dive into unparalleled convenience with access to over 15,000 ATMs, 4,700+ branches nationwide, intuitive online banking, and a top-rated app. Offer expires 10/18/2023, so act fast!
Redeem your $200 here