Did you know that 48% of businesses currently have a mobile app? A mobile presence goes hand-in-hand with the most successful businesses these days, but what about the apps that support those companies?
These business apps span industries and offer solutions for various business processes. The best business apps are those that take the burden off a business owner's shoulders and for a reasonable price.
If you're a business owner and need some help managing aspects of your business, business apps can offer a convenient solution. These apps might manage your accounting, facilitate efficient communication, or even track your customer base.
Knowing which business apps to invest in can be difficult, especially with your company's future on the line. That's why we've put together this guide on the best business apps you can download and purchase.
Some of these business apps are free and some require subscriptions. However, the best offer your company more control so you don't have to sweat the small stuff.
Are you ready to learn more about the best business apps? Let's get started!
What are Business Apps and How Do They Work
Starting your own business can be challenging at the best of times. However, business apps can help you manage your day-to-day operations as well as tackle the larger scope of what it means to own a business.
The best business apps help you save time and money, automate parts of your business operations, manage your employees and your funds, and generally make life easier. These apps can even help if you're working from a small business budget.
Business apps come in several shapes and sizes. Some are free to use and others have paid versions that you may find are well worth the money.
25 of the Best Business Apps
In addition to free business checking accounts and the best credit card readers for small businesses, the following business apps can help the majority of businesses tackle their first year of operation head-on. Best of all, many of them offer a free version that business owners can use to try out apps before making a purchase.
Best for Accounting
Millennial entrepreneurs, especially those starting a business in college, often seek out small business accounting tips. The following business apps can help you with invoicing, expenses, basic bookkeeping, payroll, and more:
Expensify: If employee expenses matter to your business, Expensify can help by processing uploaded receipts. This app is available for both Android and iOS users and integrates well with many other small business apps.
FreshBooks: The customer service for this app receives several rave reviews. FreshBooks prioritizes invoicing and a visual representation of your cash flow within one convenient app. 
QuickBooks Online: QuickBooks is a common name in the business accounting industry. This app incorporates several basic accounting processes, from taxes to inventory. No matter which plan you choose, you'll be able to access QuickBooks on your phone to account on the go.
Wave: This free accounting software works best for those just starting out. You don't have to have a subscription to access it via your smartphone and you can add services as you need them.
Keep track of the business apps you want to look into further. A single download could change the face of your business for the better.
Best for Communication
It seems simple but communicating can often be complex and frustrating. Here are a few business apps for communication you can download to simplify things:
GoToMeeting: This business app is best for video conferencing, as you can host as many video calls as you'd like. The app also integrates with Office 365 and Google Calendar. Plans start at $12 per month.
Skype/Microsoft Teams: Skype can also be used for business and to share files, text, and screens among participants. Basic plan features include up to 25 participants besides yourself and a business-specific version built for collaborative companies.
Slack: This app offers both free and paid versions and claims to increase your productivity by a wide margin. It's like instant messaging but on a professional level.
If you're okay with good old-fashioned email, these apps may not be necessary. At the same time, you might try one out to see how it can improve your existing communication system.
Best for Customer Relationship Management
Customer relationship management (CRM) systems help you manage your business relationships, whether that's clients or customers. You can also create and support loyalty programs with CRM apps, including:
Belly: Design a points program system with Belly for only $129 per month. This business app also includes email, analytics software, and social media marketing.
Nimble: Priced at $19 per user per month, this CRM business app integrates with Google Suite and Office 365. It's similar to Salesforce without the price.
Salesforce: Speaking of, this popular business app costs you $25 per user per month for the basic plan. Online and mobile versions allow you to personalize your marketing and sync customer profiles across departments.
Spendgo: You'll have to contact Spendgo directly to learn more about pricing, but this business app offers several perks. For example, you can push promotions, set up a rewards program, and interact with clients via email and text.
Even if you don't have a lot of clients, onboarding them with these CRM business apps can help you set the tone. Plus, it's easier to add to it as you take on more clients.
Best for Inventory
Business owners that deal in products can often feel overwhelmed with inventory. With these best business apps for inventory management, you can rest easy that your supply chain is performing at its best:
Delivrd: This free resource helps you not only catalog and count inventory but also receive and issue it. Paid plans start at $49.99 per month. This company only offers a website so it's not technically an app, but it's easy enough to connect to the internet with your smartphone.
Sortly: If you like adding notes to your inventory, Sortly has your back. This app helps you look up barcodes with a built-in scanner. Plans start at $39 per month.
SOS Inventory: This business app integrates with Shopify and QuickBooks for a triple-threat approach. You can also manage your inventory from more than one location, track items based on attributes, and create packing slips with this free app. SOS Inventory plans start at $39.95 per month.
If you plan on adding to your inventory soon, getting set up with an inventory management app now can help you save loads of time in the future. Test out a few to see which ones best fit your management style.
Best for Point of Sale (POS) Systems
Selling online is easier than ever, which makes transacting in person that much more difficult. With these POS system apps, you can bring your business to any location without the hassle:
PayPal Here: You'll need a business PayPal account for this POS system, which lets you accept payments in person. You can manage your business account from your phone and only pay 2.7% per swipe.
QuickBooks GoPayment: Intuit does it a bit differently with this merchant service app. You can swipe the card or scan it with your camera to make a charge. This app integrates with QuickBooks, of course, as well as TurboTax and Mint. You'll pay 2.4% and $0.25 for every payment swiped and 3.4% and $0.25 for payments you have to key in manually.
Square: One of the more popular POS systems out there, Square features a unique card swiper that makes taking payments easy. You'll pay 2.6% plus a dime for payments, which is comparable to most other POS systems.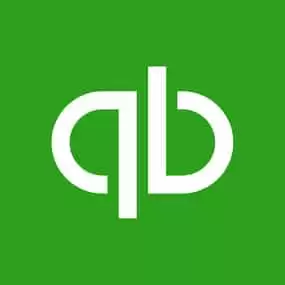 QuickBooks Payments
Manage all kinds of payments, all in one place. Take payments via cards, digital wallets, ACH, even PayPal and Venmo. No matter how you get paid, manage it all in QuickBooks so you never miss a thing.
Open Account
The best POS system apps help you manage payments, inventory, loyalty programs, and more. Keep track of your orders with these POS system apps many business owners rave about.
Best for Project Management
Sometimes managing a project can feel like a full-time job. Check out these business apps that keep you on-task and moving forward with your most important projects:
Asana: The list format on this business app is popular among users, who appreciate that you can use Asana on both desktop and mobile applications. Choose from a basic free version and two paid plans to suit your needs.
Basecamp: Accomplishing business goals can feel like climbing Mount Everest. With Basecamp, you've got a message board and team chatrooms to hash out the finer details. The basic version of this app is only $15 per month per user, but the Basecamp Pro Unlimited plan costs $299 per month no matter how many users you have.
Evernote: With the free version of Evernote, you can take notes and create to-do lists. Evernote for Business costs $14.99 per month for each user on your account. Evernote can help you manage deadlines and projects as well.
Trello: Business can get complicated, which is where Trello comes in. This card-based app lets you create and assign tasks, as well as monitor, update, and complete them. It integrates well with Slack and Evernote, from the unlimited free version to the various paid options you can choose from.
Many businesses implement these apps to help improve efficiency and streamline processes. Laying out a project on these apps can often help team members identify and address issues before they come up.
Best for Team and Time Management
After adding a few employees to your business, managing everything that comes with hiring people can be difficult. The best business team and time management apps, like those below, are here to help.
Gusto: This app can help you manage payroll and benefits, in addition to calculating taxes for federal and state filing. Base prices are $39 per month with a $6 per-user fee. 
HotSchedules: This app is now part of Fourth and offers both Android and iOS users the ability to track and manage employee shifts, time-off requests, and calendars. Download the app for just $2.99.
Teamdeck: For as little as $4 per team member, Teamdeck will help you schedule your employees and determine their eligibility. You can also track days off and employee performance based on several key performance indicators.
TSheets: This business app from QuickBooks lets you track your time on any device. It costs $20 per month with an additional $8 charge per user per month. TSheets integrates well with Xero, Square, and QuickBooks, of course. This app is great to download if you want to streamline your invoicing and payroll systems as well as your employees.
Business owners can often overlook the human resource side of things. As you add more employees to your roster, consider using these time and personnel management apps to your advantage.
FAQs
What free business apps can I download for my business? 
Wave, Trello, and Delivrd are all free business apps you can download for your business. Many of the other apps on our list offer free versions you can try as well. 
How much should you spend on business apps?
Figuring out how much you should spend on business apps boils down to what benefits the app brings you that are worth the expense. For example, Wave's free option may be preferable if you're just starting out and want to save money but if you have complicated accounting, QuickBooks could be worth the expense. 
Which business apps can help out my business the most? 
The business apps that can help out your business the most depend on your business. The products and services your company offers will often dictate what apps you need, though accounting and communication business apps commonly help most companies. 
In the Business of Supporting Business
Finding and utilizing business resources can often help fledgling companies get their feet on the ground. With the best business apps, company owners can reduce their stress load and still ensure they're operating at their full potential.
We hope this article on the best business apps has helped you to see how you might integrate one or two into your business routine. While not all the apps on our list are useful for every business, a handful of them could mean the difference between staying open and closing down for some businesses.
When it comes to successfully operating a business, resources can be worth their weight in gold. Try out some of the best business apps on our list to see how you can improve your business operations without breaking the bank.
Which apps do you find useful for your business?
Earn up to $100 today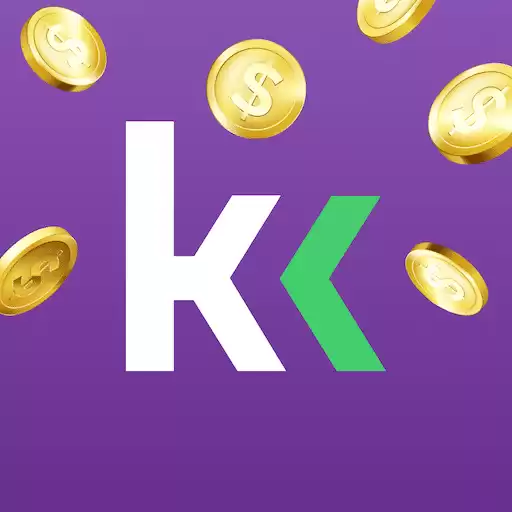 KashKick
Trusted by 2M+ users like you
This site pays you cash to play mobile games, save money, take surveys, and see offers — make $100 today. Over 2 million users agree that KashKick is a fresh and lucrative way to earn money and get paid directly to your PayPal!
SIGN UP & START EARNING NOW