In an age where digital transformation drives our daily lives, the ability to navigate our world with precision and convenience has never been more crucial. Gone are the days of unwieldy paper maps and perplexing road signs; today's explorers, commuters, and travelers turn to the palm of their hands, seeking the best GPS apps to guide their journeys.
Whether you're scaling the winding roads of a foreign city, embarking on a cross-country adventure, or simply seeking the quickest route to your local café, a reliable GPS app is your co-pilot.
In this article, we dive into the digital landscape of navigation, highlighting the standout apps that promise not just to point north, but to redefine how we perceive and traverse our world.
6 Best GPS Apps for 2023
Google Maps
Apple Maps
Waze
Mapquest
Citymapper
Komoot
Drivemode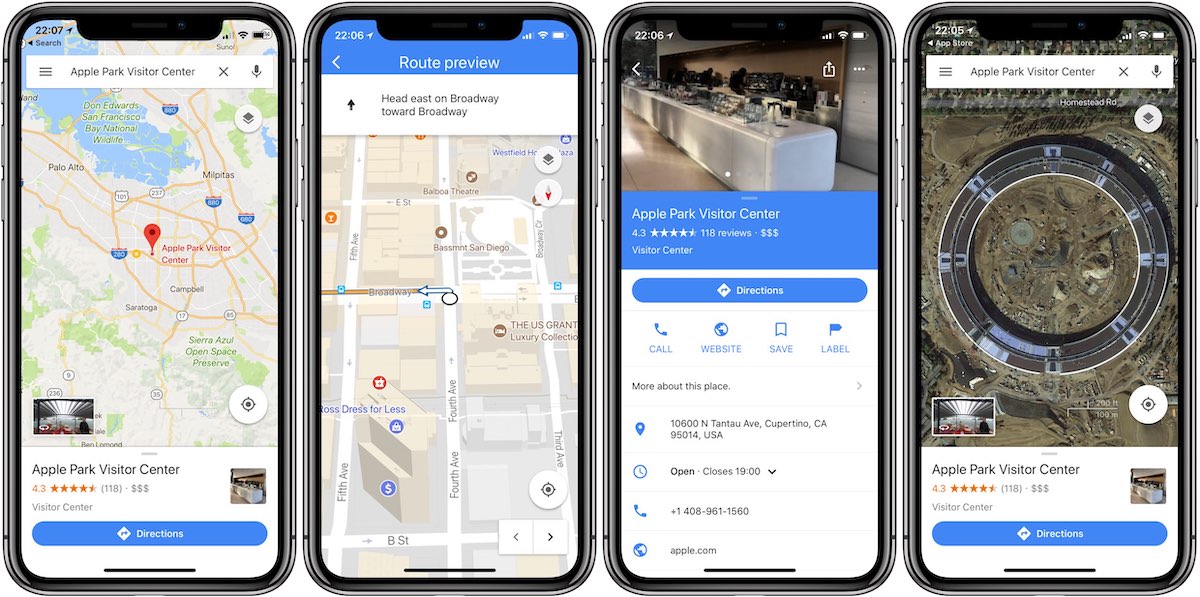 Google Maps is a multifaceted web-based mapping service developed by Google, offering a comprehensive suite of navigational and location-based tools. Introduced in 2005, it furnishes users with detailed street maps, satellite imagery, immersive panoramic views via Street View, real-time traffic updates, and intricate route planning for various modes of transportation, from walking and cycling to driving and public transit.
While it's beneficial for the general population as a day-to-day navigational aid, Google Maps particularly shines for travelers, daily commuters, business owners listing their services, and even city planners seeking a detailed layout of urban spaces.
Its intuitive design, coupled with a vast database of points of interest and user reviews, makes it a top-tier choice for individuals who need robust, reliable, and up-to-date geographical information at their fingertips.
Whether you're navigating unfamiliar city streets, planning a cross-country road trip, or simply locating the nearest coffee shop, Google Maps stands out as an indispensable tool for a broad spectrum of users.
Bottom line: Navigate your world faster and easier with Google Maps. Over 220 countries and territories mapped and hundreds of millions of businesses and places on the map. Get real-time GPS navigation, traffic, and transit info, and explore local neighborhoods by knowing where to eat, drink and go – no matter what part of the world you're in.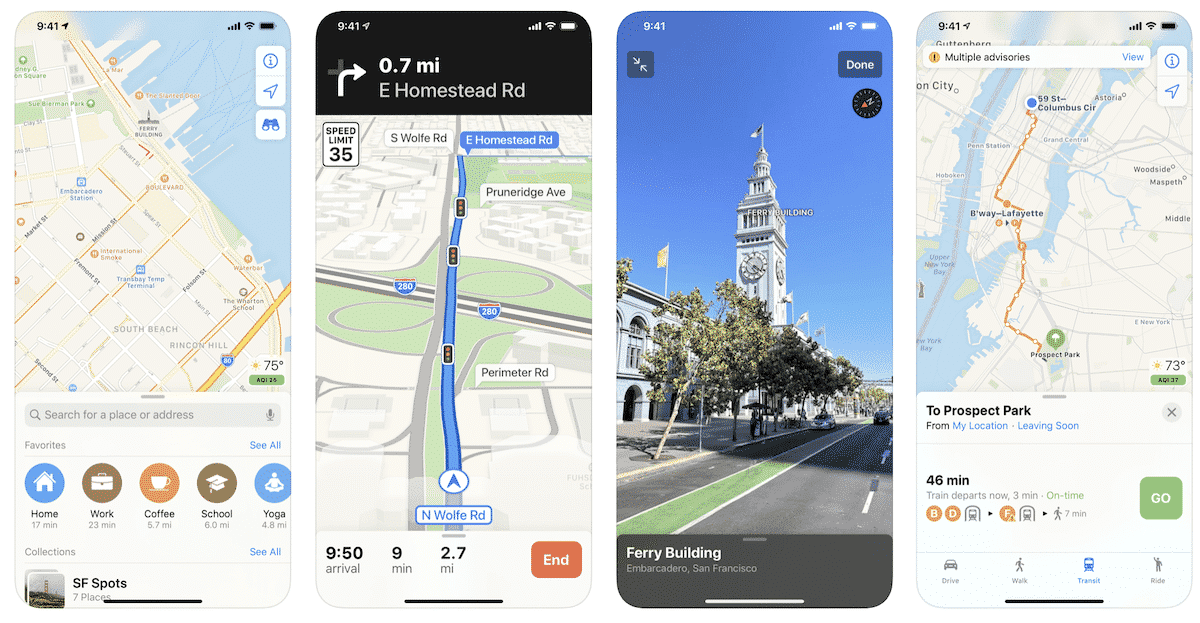 Apple Maps is Apple's proprietary mapping and navigation service, launched in 2012 as a direct competitor to other major mapping platforms.
Seamlessly integrated into iOS, macOS, and watchOS, Apple Maps offers turn-by-turn navigation, real-time traffic updates, detailed street and satellite imagery, and an immersive 3D view in select cities known as "Flyover".
Over the years, Apple has considerably improved its mapping data accuracy and introduced features like indoor maps for malls and airports, cycling routes, and the Look Around feature – Apple's answer to Google's Street View.
While Apple Maps is primarily designed with the Apple ecosystem in mind, it has been optimized for those deeply invested in this ecosystem, such as iPhone, iPad, Mac, and Apple Watch users. Its tight integration with Siri and other core Apple services offers a seamless and fluid experience.
Ideal for everyday commuters, travelers accustomed to Apple devices, and those who prioritize privacy in their software choices, Apple Maps offers a blend of simplicity and capability, ensuring that users can navigate the world with both ease and confidence.
Bottom line: Apple Maps is the best way to discover places you'll love and makes it easier than ever to get there. Navigate while driving, walking, or using transit, share your ETA and your favorite places with family and friends, explore the city in 3D, find great restaurants near you, and much more. Maps does all this without compromising your privacy. And with an all-new map of the US, Maps has everything you need to explore the world around you — all in one beautiful and simple app.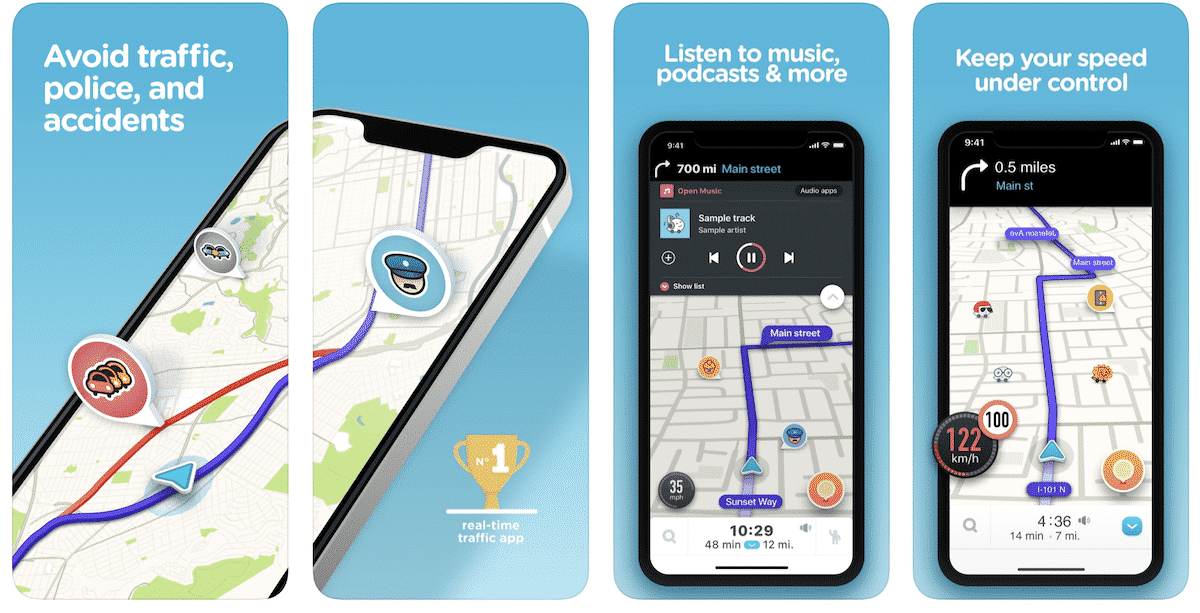 Waze is a unique, community-driven GPS navigation app acquired by Google in 2013. Distinguished from traditional mapping services, Waze harnesses real-time data from its vast user base to provide dynamic route recommendations, alerting drivers to traffic jams, road closures, accidents, and even speed traps.
Beyond just navigation, Waze fosters a social community where users, often referred to as "Wazers," can actively report road conditions, gas prices, and other pertinent roadway insights. This collaborative approach ensures that the driving data is consistently fresh and reflective of actual road conditions at any given moment.
Ideal for daily commuters, long-distance travelers, and anyone keen on avoiding transportation hiccups, Waze is especially beneficial for those who prioritize real-time updates and enjoy contributing to a shared navigation experience.
Its crowd-sourced nature offers a distinct edge, making Waze not just a tool for navigation, but a companion for the road that thrives on community engagement.
Bottom line: Always know what's happening on the road with Waze. Even if you know the way, Waze tells you instantly about traffic, construction, police, crashes, & more. If traffic is bad on your route, Waze will change it to save you time.
MapQuest, one of the pioneers in digital mapping, has evolved significantly since its inception in the 1990s. With the advent of its mobile app, MapQuest offers turn-by-turn navigation, real-time traffic updates, and route planning for various modes of transportation.
One of its standout features is the ability to create multi-stop routes, allowing users to efficiently plan trips with several destinations. Moreover, MapQuest integrates features such as finding gas prices, restaurants, and points of interest, making it a comprehensive travel companion.
Best suited for travelers, road trippers, and those who value a straightforward and dependable navigation experience, MapQuest's longstanding history in the mapping domain lends it a sense of reliability. While newer apps have emerged with flashy features and community-driven data,
MapQuest remains a trusted choice for those who appreciate a blend of traditional mapping and modern navigation tools.
Bottom line: Get where you need to go with the MapQuest turn-by-turn GPS Navigation app. Whether it's using voice navigation for walking or driving directions or exploring points of interests on the map, MapQuest has the tools you need to navigate the United States and Canada.
Other GPS Apps to Consider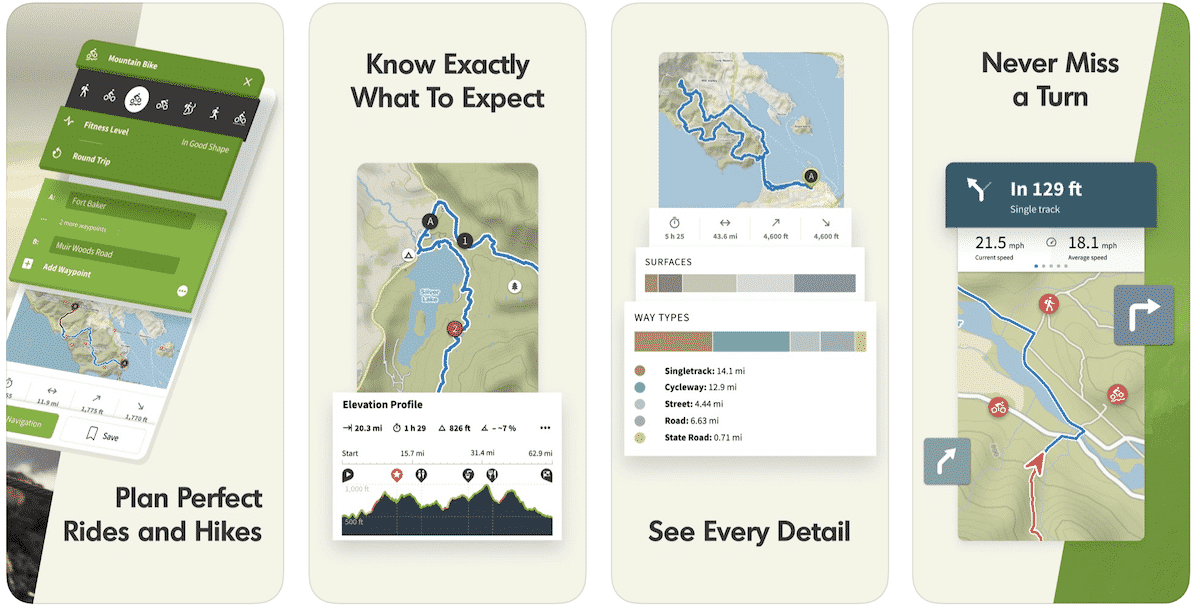 Komoot is the key to the outdoors. Just plan your hiking, road cycling or MTB adventures in the planner, and be guided along every trail, track, road or path—even when you're offline. Get your first region for free and say hello to your next adventure!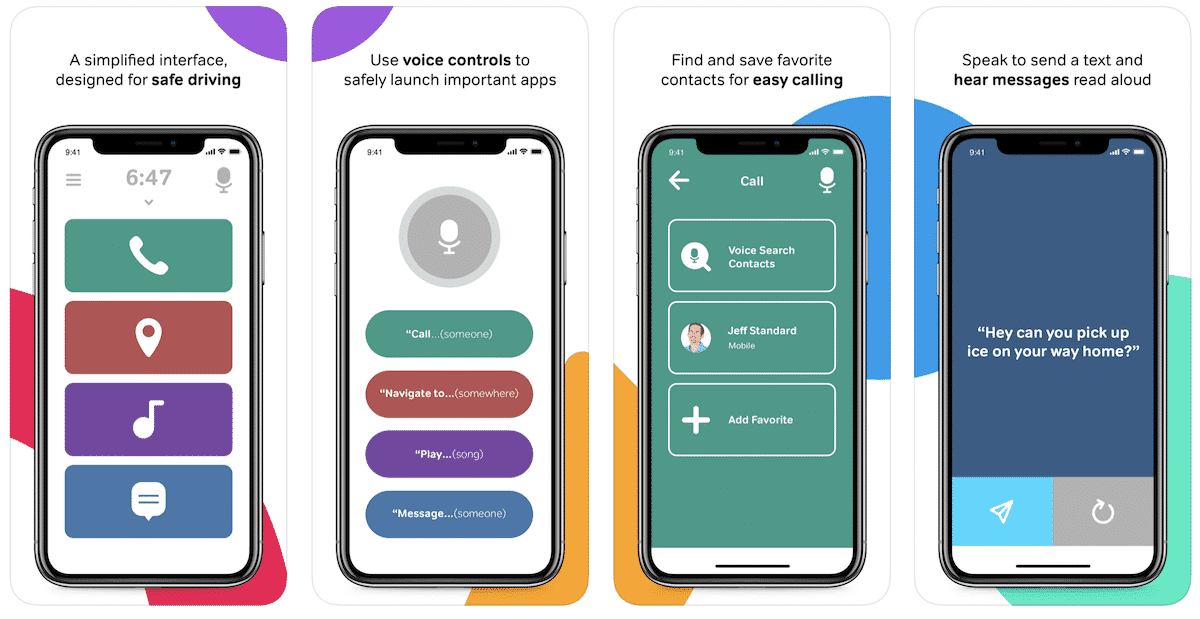 Drivemode Dash simplifies how you use your phone while driving. With a streamlined interface to safely access your favorite applications, Drivemode Dash's voice-control and large buttons let you to focus on driving.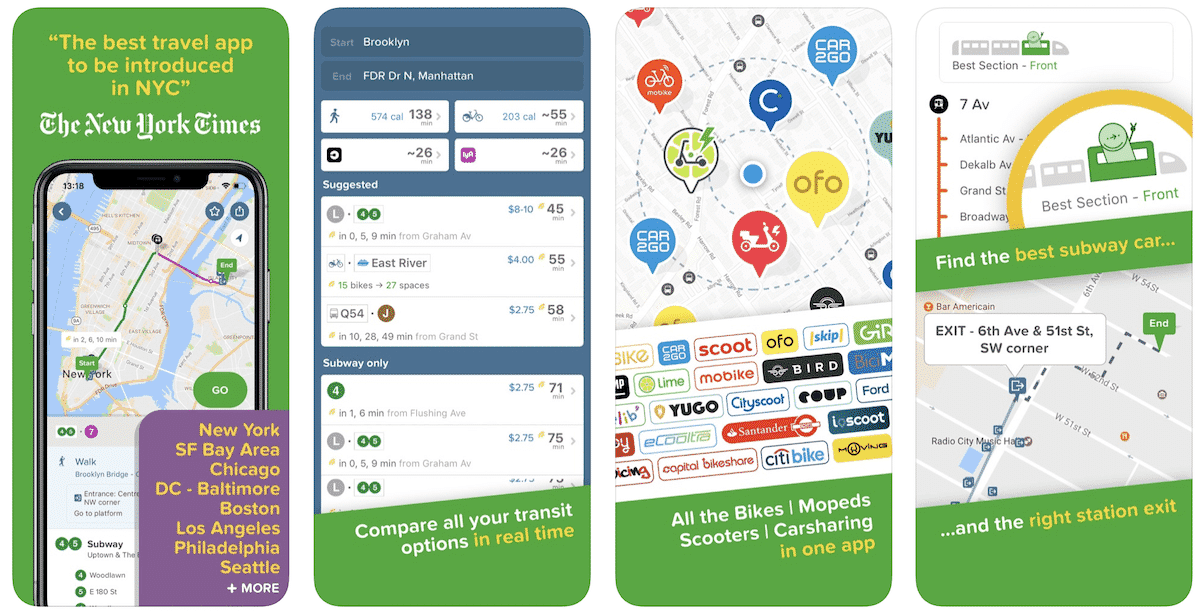 Real-time departures. Transit maps. Line status and real-time disruption alerts. Uber integration. Bike routing and live bike share info. Constant updates. Everything you need — and may not even realize you need — to manage your life in the city.
The Best Features of a Great GPS App
GPS applications, designed to revolutionize navigation and traveling, have become indispensable tools in today's connected world. At their core, they offer real-time navigation, providing users with precise turn-by-turn directions to ensure they arrive at their destinations without a hitch. Equally important is the ability to access offline maps, a feature that guarantees guidance even when the internet is out of reach.
Many GPS apps now boast real-time traffic updates, offering insights into road conditions, suggesting route optimizations to circumvent congestion, and even dynamically re-routing if conditions change en route.
The added convenience of voice guidance, allowing drivers to remain focused on the road, complements the functionality of searching for specific locations, landmarks, or points of interest.
Moreover, GPS apps have transformed into holistic travel companions, displaying nearby essential stops such as restaurants and gas stations, and providing information on public transport schedules or available parking spots.
Some modern apps incorporate cutting-edge features like Augmented Reality navigation, overlaying directions on live visuals of the real world. Additionally, with the integration of social features, users can share and receive firsthand reports on road conditions, adding a communal touch to the navigation experience.
Safety remains paramount, with features like speed limit notifications and emergency alerts becoming standard in many apps. Continual updates and a user-friendly interface ensure the data is up-to-date and the app remains intuitive.
In essence, the best GPS apps seamlessly blend technology and user-centric design, catering to the diverse needs of travelers and daily commuters alike.
FAQs
What are GPS apps?
GPS apps are software applications that utilize the Global Positioning System (GPS) to provide location and time information to a user. These apps typically offer navigation, route planning, and other location-based services.
Which are some of the best GPS apps available?
popular GPS apps include Google Maps, Waze, MapQuest, and Apple Maps. The "best" app often depends on individual preferences and specific needs.
Are all GPS apps free?
While many GPS apps offer free versions, some may include ads or offer premium features for a fee. Some apps may require a one-time purchase or a subscription model for enhanced capabilities.
Can I use GPS apps offline?
Some GPS apps, like Google Maps allow users to download maps for offline use. This is particularly useful if you're traveling to areas with weak or no internet connection.
The Bottom Line on Best GPS Apps
In the vast landscape of digital navigation, the "best" GPS app often hinges on individual preferences, specific needs, and the nature of one's journey. Whether it's the community-driven real-time updates of Waze, the sleek integration of Apple Maps in the Apple ecosystem, or the reliable legacy of MapQuest, there's no one-size-fits-all answer.
However, the common thread among these top contenders is their commitment to making our journeys safer, more efficient, and less stressful. As technology continues to evolve and our world becomes increasingly interconnected, choosing the right GPS app becomes not just about getting from point A to point B, but about enhancing the entire travel experience. Navigate wisely, and let the journey be as memorable as the destination.
Earn up to $100 today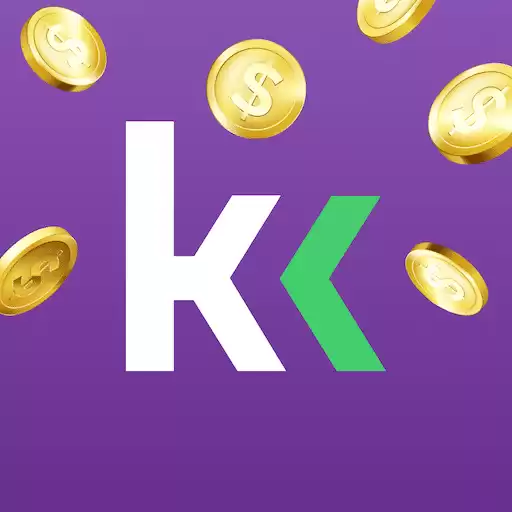 KashKick
Trusted by 2M+ users like you
This site pays you cash to play mobile games, save money, take surveys, and see offers — make $100 today. Over 2 million users agree that KashKick is a fresh and lucrative way to earn money and get paid directly to your PayPal!
SIGN UP & START EARNING NOW