Saving money is important to everyone. But, if you want to know how to save it in a smart way, keep reading this Plinqit review.
Plinqit totally transforms the saving scenario. The days of finding creative ways to save money each month are gone. You can easily set your savings on autopilot with Plinqit to achieve your financial goals and build real wealth.
Let's have a closer look at how Plinqit may help you boost your savings. Let's dig in.
What is Plinqit?
Plinqit is a platform where users get paid to save and learn about money. Plinqit pays users to learn about things like buying your first home, building your credit score and early investing. It is a free, easy, automatic way to save.
Unlike other money-savings apps, Plinqit believes you shouldn't have to pay a fee to save money. There are no service fees unless you choose a penalty to withdraw funds before completing your savings goal. The self-selected penalty helps to motivate you and keep your savings saved, but it is up to you in the end.
Plinqit is also NCUA or FDIC-insured up to $250,000 which means using the platform is entirely safe and legitimate.
How to sign up for Plinqit?
Here's how to get started if you're interested in saving money with Plinqit.
Start by going to Plinqit's homepage. To begin the sign-up process, simply fill out the form with your email address.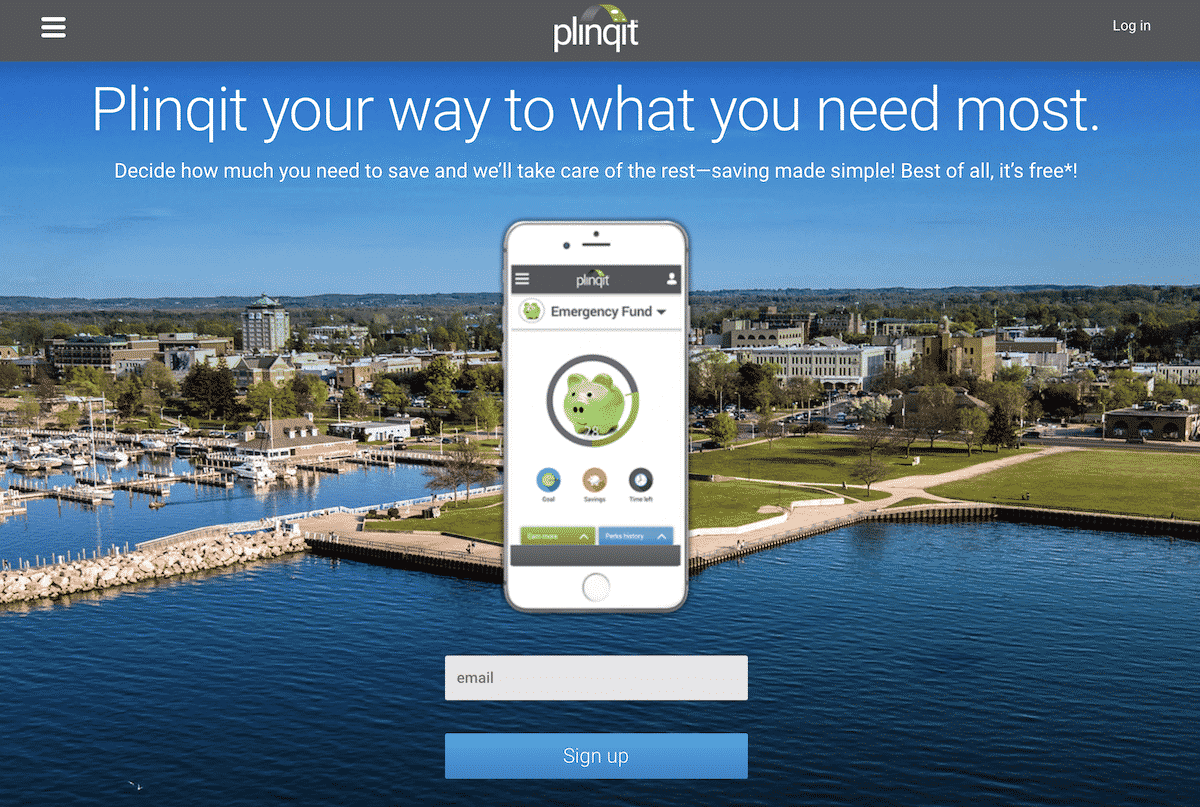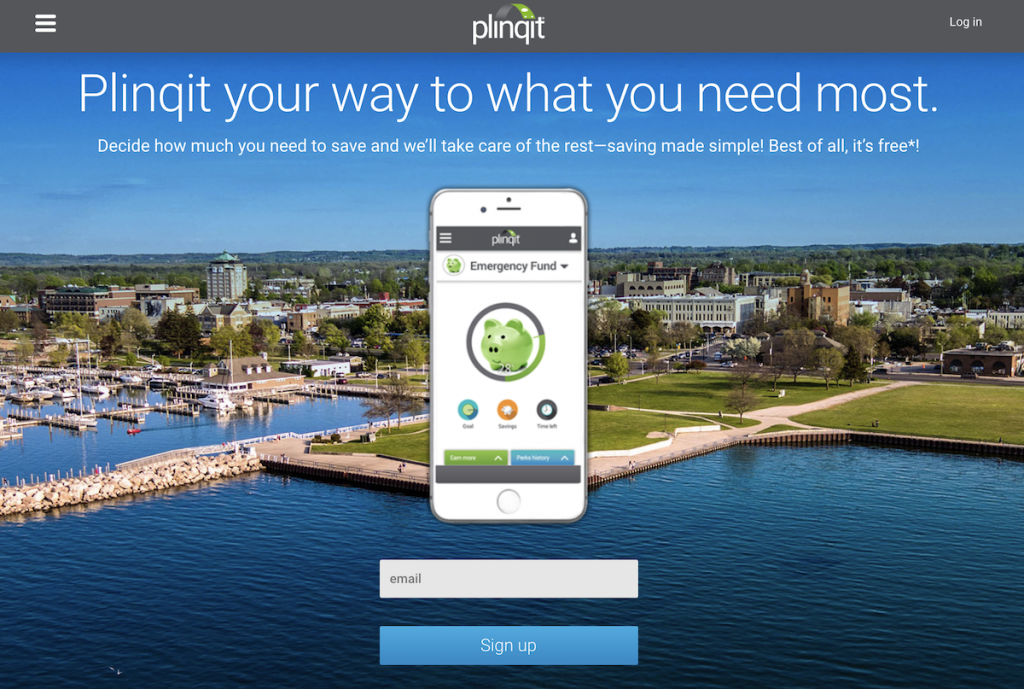 You'll then be asked to create a password for your Plinqit account. Plinqit will need your name, birthday and address, to begin with.
You've now completed the process of creating a Plinqit account. A brief welcome message will appear, including a request to promote Plinqit to your friends and family. It will take you a few minutes to set up your Plinqit account.
Once you've set up your account, you'll be able to link it to your checking account. According to Plinqit, any U.S. bank or credit union can connect a checking account. It's quite simple to link a checking account using Plinqit.
How does Plinqit work?
Here's the run down:
Link your checking account, simply and safely with bank level security and protection with you in mind
Set a goal, big or small, and see your savings grow
Earn more money when you learn about personal finances, by saving and referring friends
You may aim to save in a variety of ways. The first is to set a savings goal based on a recurring transfer. For example, you might want to save an extra $100 for a specific length of time every week, biweekly, or monthly.
The second alternative is to make a goal based on a certain amount. If you want to save a specific sum like save $1,000 by Christmas, Plinqit will show you how much you'll need to put away in regular intervals along the road.
You may quickly create your objective in the savings platform. You can change the variables to meet your unique requirements, thanks to numerous options.
You may give your saving objective a name. In addition, you may add a photo to help you stay driven in collecting until you reach your goal.
After you've decided on a goal, you'll need to choose a penalty and incentive. If you reach your savings target, Plinqit will give you a financial reward; if not, however, you will have to pay a modest penalty.
You may use the scales to express your confidence. You can move the scale all the way to the left, resulting in a $0 penalty and $0 rewards, if you don't feel good about your savings plan.
How much does Plinqit cost?
Plinqit is a completely free program to use. You will never have to pay anything to utilize Plinqit to achieve your savings objectives.
You might also get hit by penalties if you don't meet your savings objectives. However, before starting your goal, you will have the option to set the penalty that is acceptable to you.
Plinqit features
Plinqit has some features that makes saving money a lot easier, these are some of my favorites:
Saving goals
Saving money is tough, but Plinqit makes it easier with automatic transfers. Plinqit is compatible with most banking institutions in the U.S., but you can find out if your bank or credit union is on the list by visiting Plinqit.
Once your account is linked, Plinqit will automatically transfer money from your checking account to savings anytime you save on their platform.
This makes it a lot easier to reach your goals and they will handle the rest on a pre-approved timeline set by you.
Get paid to save
Getting paid to save is one of my favorite features of Plinqit. I've reviewed dozens of money-saving apps and none of them offer this unique feature. There are some companies that offer incentives to new members by offering app bonuses, but nothing like Plinqit.
If you set up automatic transfers through Plinqit, you'll quickly build your savings and you'll be able to get a financial incentive.
FDIC-insured
When using new financial institutions like banks or credit unions, you may be unsure of how they work or how secure your funds are. Rest assured, Plinqit is an FDIC-insured bank so your money is safe with them.
As I mentioned, there's no fee to use Plinqit and the company has one goal: to help you save more money without any fees or gimmicks.
Plinqit is safe to use
Nothing is worse than getting scammed and losing all your money while trying to save more. Plinqit isn't like many other apps that may want access to your contacts or photos. It's about saving money and has industry-leading RSA 256-bit encryption technology to keep your banking information safe.
Plinqit Reviews
Many of my readers have asked me to review Plinqit since it seems very interesting. After looking into the company, I believe they are 100% legitimate and offer a great service for free.
I've done some research and users love the app. Here is a review on the app store:
"I love this app! When I finally save up to my goal I feel so great!! And Plinqit makes it easy. Without Plinqit I seem to just blow money on lower priority items when I get paid and wonder where it all went. Now that I can use this to save I don't have to even think about doing it; that's how easy it is! Truly a great app for busy people to help manage savings."
Who is Plinqit best for?
Anyone can use Plinqit to save money: individuals, parents and even business owners.
Plinqit has a solid track record of helping people reach savings goals and is completely free. They never charge you fees or require anything from you other than your desire to save more.
I would recommend this service to anybody looking to save more money.
Plinqit is a great app for people wanting to invest or save some money. The best thing about this app is that is free and it works with your bank account so the process of saving becomes easier.
Definitely recommend.
Who shouldn't use Plinqit?
If you're already a savvy saver who doesn't need an app to tell you to save money, you shouldn't use Plinqit.
The app is designed for people who are having trouble saving money and need the added motivation to do it. If you already have a savings account or are good at saving, this may not be necessary.
I would recommend it to anyone looking for an easy way to save.
Pros & cons
Pros
Automate savings — Plinqit lets you automate the achievement of your savings objectives.
Helpful financial literature — Plinqit gives you free financial knowledge and tools to help you make smarter money moves.
Get paid to save — You can literally get paid to save money.
Free to use — The savings platform is completely free.
Cons
Penalties — If you opted for a penalty when you set your goal and you pull out your funds before the goal ends you will pay a penalty.
No investing features or round ups — You can only save money and not invest your savings like other round-up apps such as Acorns.
Plinqit vs. the competition
These are other apps like Plinqit.
Unifimoney is a comprehensive all-in-one app that allows customers to manage all of their financial needs in one app. Through the platform, you can use features like banking, investing, cryptocurrency trading (one of the best places to buy Bitcoin), insurance, credit cards, mortgages, and more.
Just like Plinqit, Unifimoney lets you automate your savings each month to reach a savings goal you had in mind. Unifimoney lets you save money but also invest and a ton of other ways to help you grow your money.
Acorns is an investment app that allows you to start building your portfolio with as little as $5. The objective of Acorns is to assist you in investing your spare change to build wealth and save money.
You can also automate recurring amounts from your bank into your Acorns account and they will invest it for you. Overall, Acorns has more features for those who want to save money but also invest it to earn more.
Plinqit Review Summary
Plinqit gives assistance to savers of all ages and incomes. With the aid of this savings platform, you may confidently achieve any savings objective. You may also make money while learning more about money and achieving your financial goals!
Our Pick

Rocket Money
Navigating your finances can be challenging. Why tackle it solo? A staggering 80% of individuals have discovered savings by utilizing Rocket Money to identify and eliminate unnecessary subscriptions. More than just subscription management, Rocket Money equips you with the tools to maximize savings, minimize spending, gain a comprehensive view of your finances, and reclaim mastery over your financial well-being.
Start Saving Now
Read Review