Looking to redesign your old bathroom at home? See this list of bathroom remodel ideas to spruce it up without going broke on expensive elements.
Despite the bathroom being one of the smallest spaces in your home, undertaking a bathroom renovation can be a massive, expensive project. However, it more than pays off in the end – having a beautiful bathroom oasis can significantly increase your house's resale value.
According to Remodeling Magazine's Cost vs. Value report, it will cost you around $10,500 to remodel a bathroom or $26,000 for an upscale remodel. But if you got creative and remodeled on a budget, you can do it for $1,000 to $3,000 according to This Old House.
There are ways that you can tackle this intimidating project to wind up with an amazing bathroom while staying within your budget. These money-saving bathroom renovation tips will keep you on track.
Inexpensive Bathroom Remodeling Ideas
1. Set a Budget
Evaluate the current state of your bathroom and come up with a solid plan of attack before you head out and start shopping. You'll be able to narrow down your searches to exactly what you can afford instead of wasting time and money on pieces or projects that are outside of your price range – and you won't blow your budget too quickly.
This is an important investment and may require you to hire contractors to do electrical or plumbing work. It's helpful to know what to expect before you get the bill – and will help you plan for the rest of your renovation project.
2. Limit Your Tile
Tiling can really add on to the total price of your bathroom remodeling costs. So if you wanted to save money on your bottom line, limit your tiling to high-impact areas such as your floors and skip the shower stall walls. Another idea is simply to save money by tiling one horizontal strip on the walls and paint everything else.
Some people really want tiles though, so what can do you then? You can use a more expensive tile that you really like alongside a cheaper tile. You'll save a ton of money by doing this and it'll still look posh.
3. Save on Counter Tops
While you may want a really nice countertop for your bathroom, they can be expensive if you go with neutral colors like tan, brown or light beige. By opting to go with less popular countertop colors you can save big.
Alternatively, you can consider buying a slab of granite countertop that has "imperfections" which are considerably more cheaper. These imperfections oddly enough, look quite nice and the sink covers them anyways.
Another money saving tip when you are remodeling on a budget is using old dressers as sink pedestals. If you are handy or know somebody who is, this can be accomplished by cutting the top of the dresser and making adjustments to fit the sink and countertop. This can save you thousands and can still look beautiful once finished.
3. Paint
For the best return on your investment, consider painting your bathroom in a shade of blue. Studies show that this color will actually raise the value of your home, so it's worth thinking about if you do plan to sell. If not, choose a color that makes you feel comfortable and relaxed. Your bathroom should be a private oasis where you can escape from life's daily stresses, and the right paint color can make all the difference.
If you can't afford to paint the entire room, adding an accent wall, a fresh coat of paint for your vanity, or just painting the trim around the door and window can add a lot of visual interest for a small investment.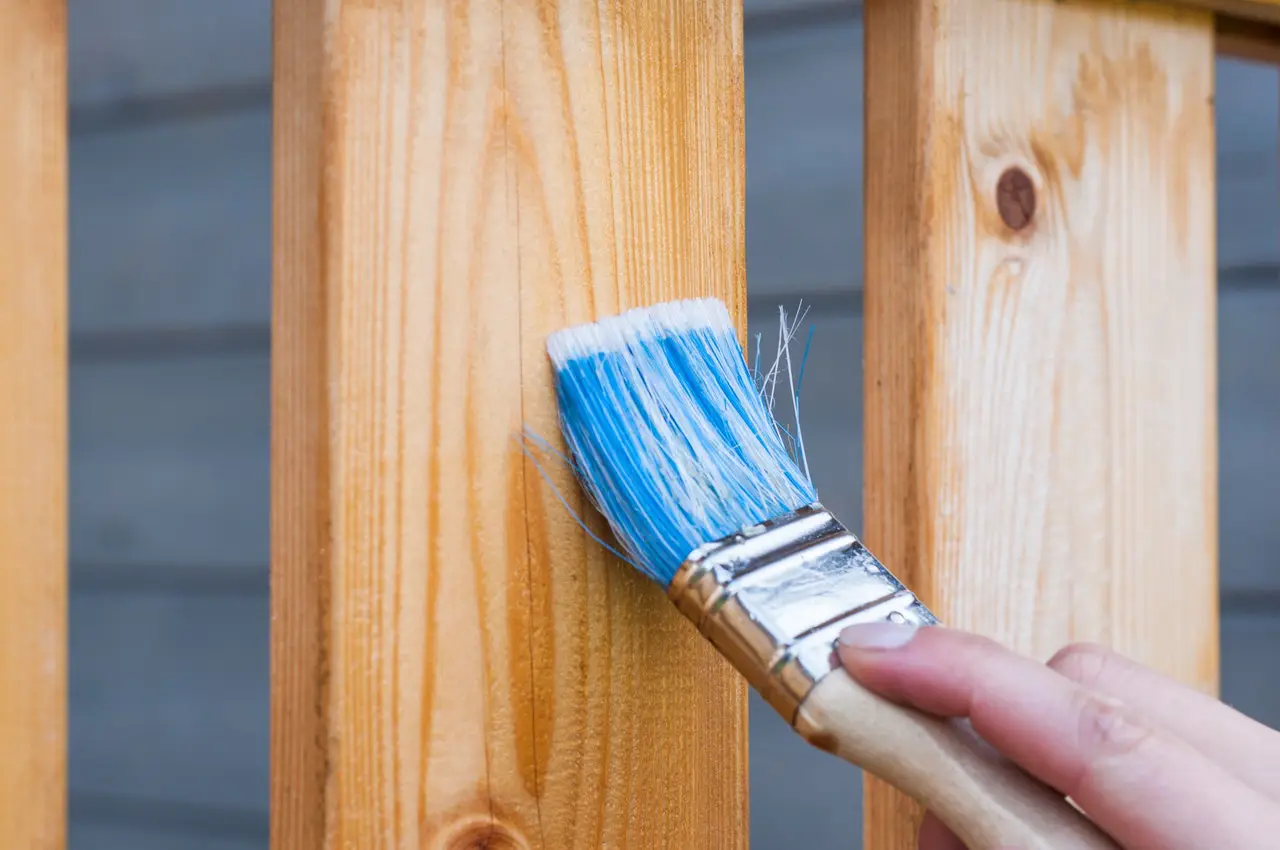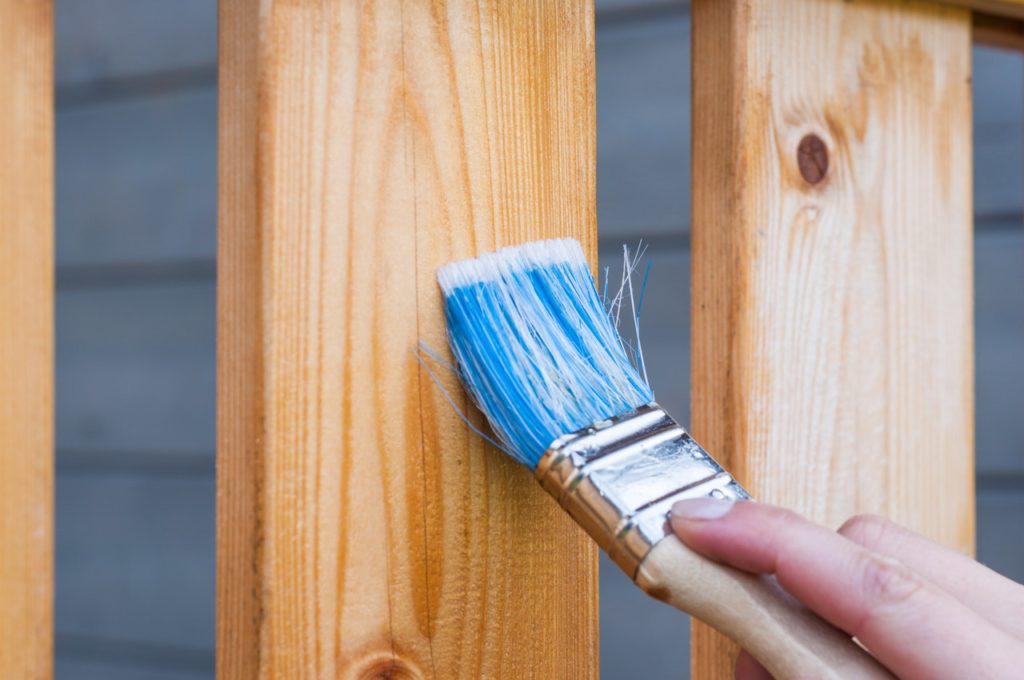 4. Spot Repairs and Bring New Life to Your Bathroom
If a fresh coat of paint is still outside your budget constraints, you can still make your bathroom look brand new. Spend some time scrubbing your grout, faucets, and walls to bring out the best in your space, and make any necessary repairs to ensure everything is working smoothly. Bathrooms are damp, humid places, and can build up mold and grime very quickly. A deep-clean with spot repairs can bring new life to your room.
Also, find some baskets or jars to collect any excess clutter to keep your countertops clean and tidy, and replace old shower curtains and linens. Even if this is all you can do to refresh your bathroom, it will certainly help make the space more welcoming. You can see a good, basic tutorial for DIY refinishing at HGTV.
5. Invest in Accents
This is where you can make the biggest impact – by updating your fixtures. Faucets, handles, lighting, these can all be swapped out for more contemporary options that will make your bathroom feel more luxurious and high-end. For a small price tag, you can completely change the look of your space.
Bronze or copper fixtures will add a trendy flair to your room, or matte black ones can make it feel more masculine. Bringing in some additional lighting, like focused task lighting along the mirror or sleek pendants above the sink, can also make your space seem more indulgent and spa-like.
If you have the capacity, think about adding features like tiling an accent wall or a backsplash behind your sink. Since this is such a small space, you can afford to spend a little more on more upscale products to really make an impact with your bathroom.
6. Be Selective with New Pieces
If you do have the budget for some major renovations, be thoughtful about where you spend your money. A new vanity can be expensive, but will completely change the look and feel of your bathroom. It's worth spending a little more on pieces like this, which have a major impact, so your room doesn't look cheap and thrown together. Accents are relatively inexpensive, so invest your budget where it really counts.
The Bottom Line
All of these money-saving ideas to redesign or redecorate your bathroom should serve as useful if you are on a budget. Remodeling your bathroom doesn't have to cost an arm or a leg to get it done right. You can spend a bit more on certain fixtures that you like or fancy tiles, but overall, by using these creative ways to save on your bathroom remodel, you should save thousands.