Paying too much for monthly cell phone service? You're not alone. The average monthly cell phone bill from smartphone giant Verizon Wireless was a staggering $148 per month in the fourth quarter of 2014. That's a staggering annual cost of $1,776 per person!
If you are tired of overpaying every month, check out this mobile phone startup and start saving hundreds of dollars a year on phone service.
Data has shown people who ditch their expensive smartphone giants save about $1,400 annually.
What is FreedomPop?
FreedomPop is a new player in the mobile phone space and relies on towers from big players like Sprint to ensure reliable nationwide coverage.
With Sprint service, people are paying $60 per month for unlimited service. With the same nationwide coverage as Sprint, people are saving big when switching over to FreedomPop's $17.00 per month, unlimited talk, text, and 1GB data plan.


Disrupting the mobile phone space means more than cutting the cost of service. There are also no lengthy contracts, generous 90-day warranties, and a completely free monthly service for people who prefer smaller plans.
You can also bring your old phone over with their "Bring Your Own Device" program. FreedomPop supports GSM SIM cards and phones. With GSM technology, all of your details (your phone number, your plan, etc.) are attached to your SIM card. This means, if you decided to switch the device you are using, you simply need to take your SIM card out of one phone and put it into another.
How Does FreedomPop Work?
FreedomPop is a wireless internet and cellular service provider. They offer affordable talk, text, and data plans for our customers, starting from $0.00 per month.
They offer GSM iPhones and SIM cards that work with GSM unlocked Android or iOS devices. You can visit it's website for a look at the products they sell.
FreedomPop's devices receive a signal from nearby network towers that are powered by other, larger carriers. This ensures costs to its customers stay low while maintaining the reliability and wide range of coverage of larger carriers.
FreedomPop Mobile Plans
FreedomPop offers the following plans:
FreedomPop plans and prices for 12 months of prepaid service

*For GSM phones only.
**For CDMA phones only.
How the heck does FreedomPop offer any plans for free?
The answer is VoIP, or voice over internet protocol. VoIP is the same technology that you would use when you are using Skype. It allows you talk to somebody else over the internet using your data plan, and not a cell phone tower.
This is how they are able to offer free cell phone plans.
How Do the Free Plans Work?
How does it work? Order a FreedomPop SIM card, bring your phone and phone number, and receive Unlimited WiFi text messages and 25MBs of high speed data at no cost.
But you may be thinking, what if I need cellular minutes or text messages?
Cellular minutes and texts can be added from just $3. If you typically use more than 100 cellular minutes per month, you will usually save more on one of our paid plans.
But what if I need more LTE data?
They've got you covered! If you need to use more than 25MB in a 30 day cycle, they will automatically upgrade you to 500MB LTE, good for 30 days from the date of upgrade, for only $8!
After that, additional LTE data can be added from just $3.
Have more questions? View the Complete Guide to Freemium Service.
Is FreedomPop Legitimate?
Is FreedomPop any good? FreedomPop does what it says it will do — however, it offers low data, talk, and text limits. If you go over your data limit, you are charged money.
You can get around this if you're always on WiFi or use WhatsApp to send messages. However, if you're a person who doesn't want any restrictions then you are better off avoiding using FreedomPop.
Keep in mind that when you order a phone through them you will be getting a refurbished device — and they don't offer the latest iPhone or Samsung devices.
So is FreedomPop really free? FreedomPop does offer a free cell phone plan that has low data, talk, and text limits. This is only useful if you are on WiFi always, and send text messages using Whatsapp. Otherwise, you will have to pay extra if you need more cellular minutes, text messages or LTE data.
Related: Places with free internet near me
FreedomPop FAQs
These are common questions that people have regarding FreedomPop:
What kind of phone can I use with the FreedomPop SIM?
Devices that are compatible with AT&T are generally GSM devices. Some devices, like newer unlocked iPhones, are compatible with all networks, and they support both GSM and CDMA.
FreedomPop SIM cards work with the largest GSM network in the US and can be used with most AT&T-compatible phones and GSM unlocked phones.
Even though FreedomPop works with all different types of devices, some exclusions apply. These include:
Devices reported as lost or stolen
Devices reported for fraud
Devices under an existing contract with another carrier
Devices with outstanding debt with the previous carrier
Does FreedomPop offer visual voicemail?
Visual Voicemail is the ability to listen to, and manage, your voicemail messages from an application instead of calling a voicemail phone number and using dialpad buttons (press 9 to delete, press 5 to save, etc.).
Most iPhones have Visual Voicemail functionality included in the calling application. On Android devices, you'll need to enable to feature within your FreedomPop online account. Many newer Android phones come with Visual Voicemail included in the calling application, however, some older devices may require you to download a separate application.
Related: Tello Review: Is Tello Mobile Legit?
Visual Voicemail on iPhones
Yes! FreedomPop offers visual voicemail (VVM) on the Premium Voice network.
For iPhones, this feature is automatically added to your account. Visual voicemail can be accessed on your phone by tapping on your phone's dialer (calling application). Inside of the calling application, there is a section (at the bottom and to the far right) that is specifically for voicemail.
Tap on the voicemail icon within the calling application to setup Visual Voicemail for the first time. Then, return to this section to hear and manage voicemail messages that have been left for you.
Visual Voicemail on Android phones
You'll need to add Visual Voicemail capabilities to your account, please complete the following steps:
1. Visit premium.freedompop.com/my-lines, and login.
2. Click on your line
3. Click Get/Manage Add-Ons
4. Click on Services
5. Select the Visual Voicemail Add-On and complete payment.
Please Note: This is a recurring payment. You can turn off Visual Voicemail service anytime in the Add Ons page.
Related: Lifeline Free Phone Program for Seniors
How can I cancel my subscription?
To stop your plan from renewing automatically, log in to your account, click on your line and scroll down to the bottom of the page. Click on Cancel Subscription to stop automatic payments.
Please Note: if you cancel your automatic payments you must log in when your plan needs to be renewed and manually renew your plan.
The CANCEL SUBSCRIPTION button does not cancel your account. To cancel your account, you must contact a customer service representative.
How to Get Started
Visit freedompop.com/shop to purchase an iPhone or freedompop.com/plans to purchase a SIM card with one of their talk, text, and data plans pre-loaded. During the checkout process, create an online account that you can use to manage your shipments, orders, and account details.
Related: How To Get Free Cell Phones for Seniors
FreedomPop Home Internet Review
FreedomPop used to offer a home internet service, but have since discontinued this feature. You can read below to see what the home internet service used to offer:
This is one of the most generous plans for people who are looking to access the internet legally for free.
How does free internet work?
FreedomPop sends you a wireless router that can be used as an access point. When you are looking to use the internet, you turn on the device, and you are able to access the internet, wherever you are.
To get the device, FreedomPop will take a small deposit for it, which is returned to you, if you return the device back in a year. If you decide to keep using their services, however, for longer than a year, they will retain the deposit money, and consider it payment for their wireless router.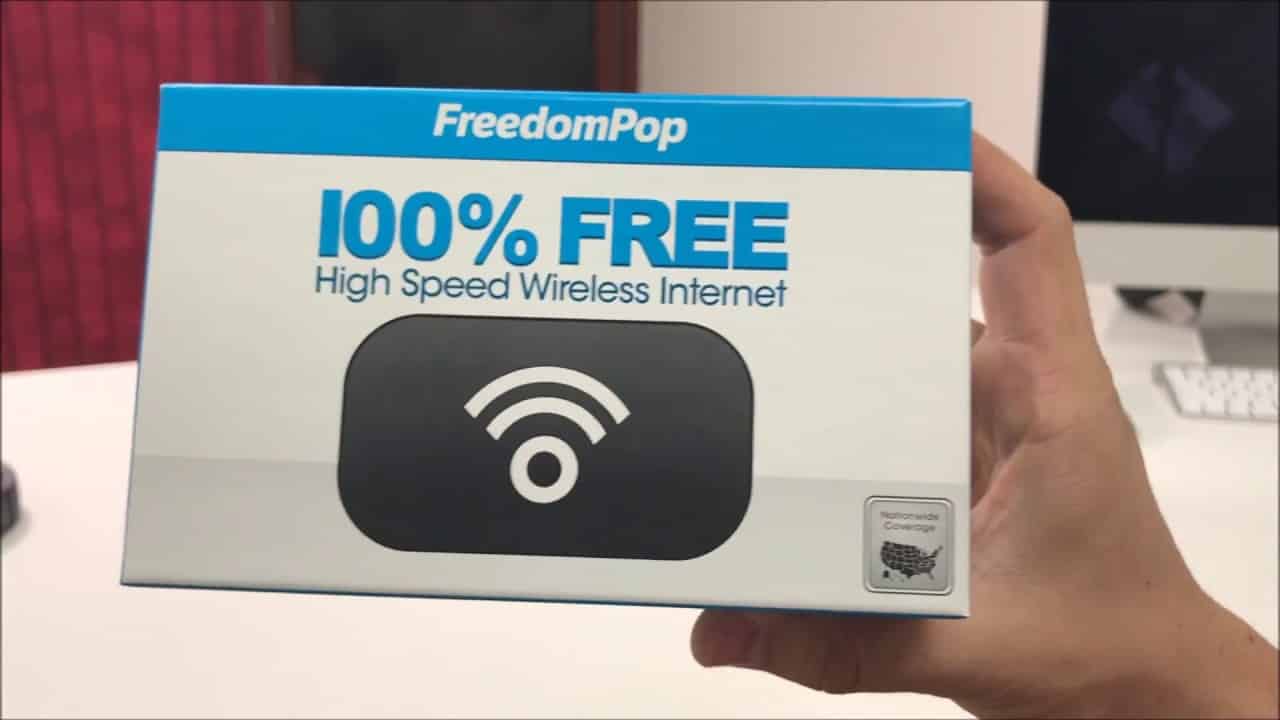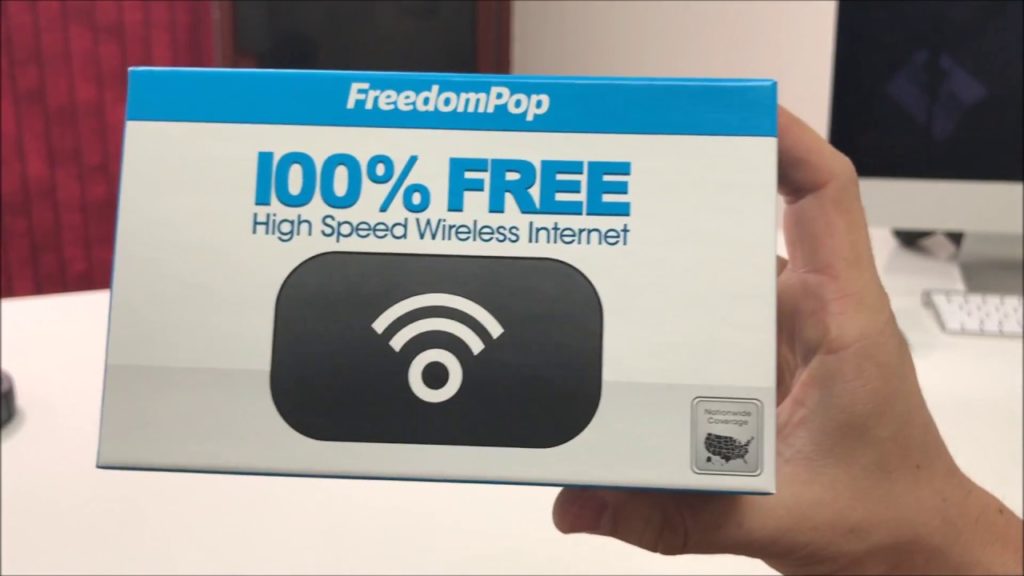 They give you 500 megabytes of free data every month, which is pretty generous if you are looking to do some light internet browsing.
If you need more data though, you can subscribe to one of their paid plans, which is still good cheap WiFi, for the amount of data they give, when compared to other internet service providers.
FreedomPop Alternatives to Get Free Internet
NetZero

If you've still got a phone line, NetZero will help you get on to the internet for free. Although it still uses dial up technology, it is a great way to get connected without having to spill out a whole lot of cash. What's the catch you say? Well, NetZero limits your net usage to 10 hours per month, which might be good for some light browsing. If you are not satisfied with the limitations of the free plan, NetZero offers you paid plans, which again, cost pretty less when compared to other Internet Service Providers. Even though dial-up is a pretty old technology, with lesser data speeds when compared to today's fiber optic technology, it is still a great way to get connected to the internet for the price of nothing.
WifiMap

WifiMap is an application which works on smartphones and acts as a database of all of the free Wi-fi spots on the planet Earth. It operates on most continents, which is great for when you are traveling. The free version of this app is limited to a radius of around 2.5 kilometers, which is probably practical since the range of Wi-fi is pretty limited. There is also another feature, which gets you user-provided passwords to some password protected Wi-fi hotspots in return for you watching some ads on the app. It's not something the Wi-fi hotspot owners would like, but it's still there just in case you need it.
Wifi Free Spot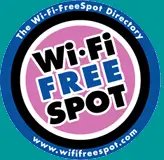 Another option for you is to find locations that offer free Wifi Internet access. You can do this by checking out Wifi Free Spot. This site makes it easy to find free Wifi locations in any state or country that you're in and shows you a very comprehensive list so you should find one nearby.
4. Check with your current ISP for any free plans
Your ISP might have a low-cost plan for you to access the internet, or a bundle deal, where you get free internet in exchange for phone and TV services. It's not a bad idea to contact them and get details on such offers. Most of these super low-cost packages and bundle deals are not advertised, and would not be discovered if you do not specifically ask for them.
Summary
To recap, your best option is FreedomPop if you truly wanted free internet in your house. If you went through this then you should have found at least one option that would work for you if you really wanted to save on your internet and mobile bill. Feel free to take the weekend off.
Get Out of $30,000 or More of Credit Card Debt