In this Tello review, we will talk about a relatively new entry to the ranks of low-cost prepaid carriers that may be suited for Millennials.
There is no secret that saving money became a challenge for the average American. The struggle is real!
Although recent studies show that Millennials are saving more than their parents did, 53% of Millennials' phone bills are still paid by their parents.
Want to become a master of your own finances? Take the first step in choosing your phone plan and paying for your own bill.
With all the ease of having technology as a birthright, finding the right phone plan and the right service provider is no walk in the park for young adults. Besides the big 4, there are dozens of mobile virtual network operators (MVNO) like Tello Mobile offering wireless service using T-mobile, AT&T, Sprint or Verizon towers. Most of them operate exclusively online, while others have physical stores, too.
With each of them, you can expect various pricing models, a different mix of cellular service and wi-fi calling, variations in coverage, compatible devices, and levels of customer service.
Here's what Millennials look for in a carrier, and most importantly, what they could actually get if choosing right.
Is Tello Mobile Good?
While many millennials are struggling with their finances and phone bills typically add to the frustration, Tello Mobile is making the entire process of cutting down expenses easy and, most importantly, is making savings possible.
Have you ever thought you can save up to $1000 per year by choosing the right telecom provider for you?
One switch to this people-oriented provider can do just that. The "no fees whatsoever" policy, the flexible plans and the outstanding 24/7 customer support made Tello the only wireless carrier on the US MVNO market rated as 'Excellent' for customer satisfaction, as a result of more than 5,000 unbiased customer reviews on Trustpilot.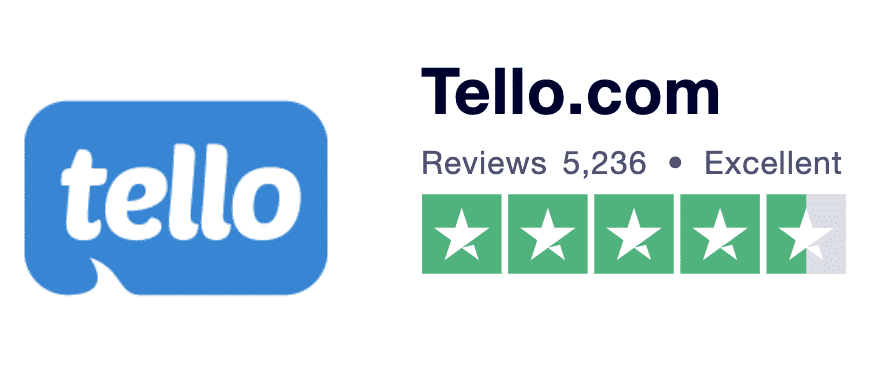 Saving money on your phone bill doesn't mean sacrificing data, the thing that Millennials fear the most. Tello has an attractive array of data plans which can fit any of needs and that make savings a reality, month by month:
Economy Plan – Unlimited Minutes & Unlimited Text + 1 GB = $10/mo
Value Plan – Unlimited Minutes & Unlimited Text + 2 GB = $14/mo
Smart Plan – Unlimited Minutes & Unlimited Text + 4 GB = $19/mo
Data Plan – Unlimited Minutes & Unlimited Text + 12 GB = $39/mo
Bonus Tip
The
$19 plan is the most popular
beyond its mates. You can choose this combo, or mix and match data, minutes and texts with the Fortune Wheel tool on the website. Stop when you get your favorite.
Tello Features
New Tello customers are welcomed with:
A fast and easy porting in process
Complete freedom to choose your own plan
With 3 way calling, you can merge calls and have a group talk

Family Plans, you can get a tailored plan for each member, adding a line is free of charges

Free tethering
No contracts, no extra fees
My Tello App that allows in-app outbound wifi calling and includes easy account management with tracking of usage and billing.
Refer a friend with the unique link you have in your Dashboard and once he places a successful order, you both get $10 Tello Dollars
How Does Tello Work?
Tello Mobile is an MVNO cell phone service provider that offers Nationwide 4G LTE coverage, so, in order to make the switch, you'll have to bring your own compatible phone or get a new one from Tello.
With Millennials split between iOS and Android, Tello works with many iPhone, Nexus, and Samsung models initially purchased from Apple, Google Play, AT&T, Verizon, T-Mobile or big-box stores. To bring your own phone to Tello – just check if it's compatible on the Bring Your Own Device page.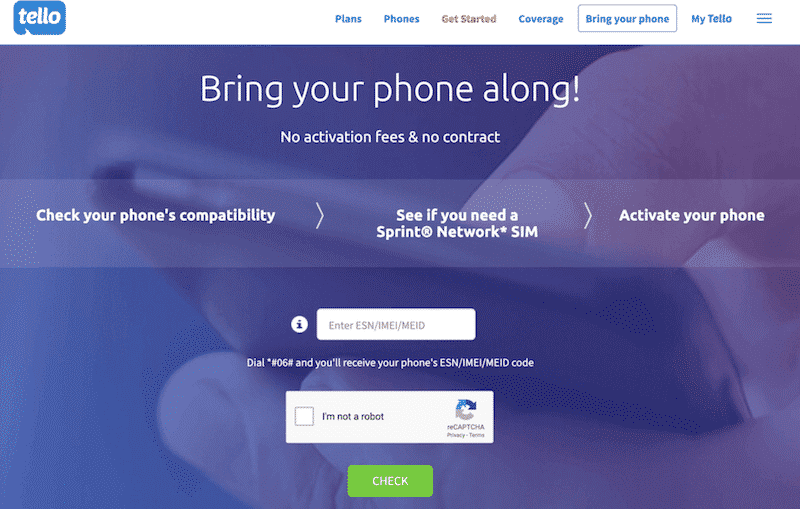 Then check coverage in your area, create an online account in seconds & configure your phone plan. All plans come with unlimited text, free calls to Canada, Mexico and China and unlimited 2G data, after using the LTE data.
Bonus Tip
If you find yourself tied up in a contract, but you'd like to consider Tello in the future, subscribe to their newsletter, or follow them on social media to get the latest promotions. It's like setting up a reminder to yourself, that savings on your phone bill are one click away.
Why Millennials Will Like Tello Mobile
Despite what has been said about the Millennial generation, they're responsible.
Their lifestyle is based on making smart purchase decisions by always doing their homework: they compare options, read peer reviews, do the research. They are the first to run away from contracts that will tie them down and make them pay a pile of ungodly taxes. Plus, they offer cheaper rates than its competitors:
Tello – 1 GB of data with unlimited minutes for $10/month
Ting – 1GB, 1000 SMS, 1000 minutes for $45/month
Twigby – 1 GB of data with unlimited minutes for $14.25/month, including their discount for the first 6 months of service
Republic Wireless – 1GB of data with unlimited minutes for $20/month
The Bottom Line
Millennials, notoriously referred to as the "Me Generation," need personalization, that is why their phone plan needs to reflect their lifestyle, instead of being a predefined combo served upfront. The dream is: no-contract cell phone plans that let you pay for what you use and that can adapt to every need (and budget).
The Tello team has recently reached out to me and I was surprised to see what they have to offer.
They let every customer build their own phone plan, by adding the number of minutes, text & data they need, and change it from month to month.
Tello Mobile has no commitments, no strings attached and no fine print meant to scare off young adults. Everything is transparent and online, just as they like it.
Get up to $250 today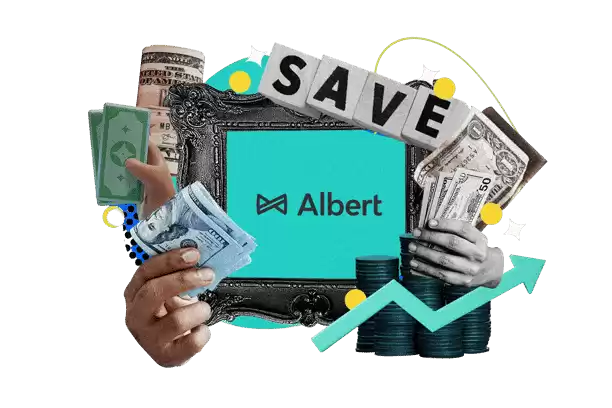 Albert
Get spotted up to $250 without fees
Join 10+ million people using the finance super app
Banking with instant discounts on gas, food delivery, groceries and more
Start investing, saving, and budgeting for free
JOIN ALBERT NOW