The process of obtaining a vacation rental home mirrors traditional real estate investing in some ways but can have its quirks, too. Many investors looking to broaden their portfolios and even break into a new market invest in vacation rentals all the time. So how can you invest in vacation rentals to earn some of your own extra income?
We'll guide you through the process of finding and acquiring a vacation rental home, as well as point out the various pros and cons of this investment can be. When it comes to vacation rental investments, research is key. Plus, our list of where to find vacation rentals you can invest in will jumpstart your search. After you've read this article, you'll be more knowledgeable about what a vacation rental is and how you can use this investment to your advantage.
Are you ready to learn how you can invest in vacation rentals? Let's get started.
Why Choose a Vacation Rental
Investing in a vacation rental can be a great way to break into the real estate market if you're looking for a side hustle, or just an opportunity to make some extra income. Once you set it all up, a vacation rental can be a lucrative business opportunity that doesn't require a lot of overhead.
Plus, you can liquidate a vacation rental more easily than you can other types of investments. Historically, the vacation rental market has remained consistent and durable, throughout the toughest economic times. Compared to other investment types, vacation rentals can also serve several purposes, depending on what your goals are. You can even vacation there if you'd like!
How to Buy a Vacation Rental Property
The first step in buying a vacation rental begins before the process we've listed below. To set yourself up for success, you'll first want to determine how much disposable capital you have to invest in this venture. And as with any other investment, be prepared for the worst possible case of losing your entire investment if things go south.
1. Choose Your Destination
Once you've determined you're comfortable with investing money in vacation rentals, it's time to choose where you will invest. Location is everything when it comes to real estate, and this is especially true for vacation rentals.
One of the best ways you can determine which destinations you want to invest in is to think about where you like to vacation. If you already know what amenities the area offers and what activities are there to participate in, half your initial research is already complete.
Conversely, if you prefer to invest in a vacation rental in a location that you've never visited, this might give you a fresh start—and a potential future vacationing spot! If this is the case, you should consider local market conditions and inventory. You'll also want to research the employment rate of that area and find out what the climate is like. These weather patterns can factor greatly into the traffic you can expect in each season.
You should also make a list of local amenities and attractions, noting what type of audience they appeal to. For example, petting zoos and amusement parks are great for families, but an established nightlife scene can open your market up to a more mature crowd.
Figuring out what kind of demand you'll be working with can help you figure out whether or not a specific property is a good vacation rental investment. If you're looking to estimate your demand year-round, consider taking a look at other vacation rentals in the area. What features and amenities do they advertise?
2. Get Pre-Approved
It's critical to secure financing for your vacation rental before you begin your search for properties. Determining how much you have to invest will help you stay within budget and further guarantee your chances of approval later on.
Getting pre-approved can also help you determine which types of loans you can qualify for, such as:
Conforming loan: You'll need a good credit score of at least 680 and a downpayment of 20% or more to qualify for this loan. Criteria for conforming loans are not as strict as it is for primary residences.
Portfolio loan: These types of loans are used by investors who own more than one property, though the qualifications are somewhat lenient as well.
Multifamily loan: If you own 2- to 4-unit vacation properties or apartments with more than 4 units, you can qualify for a multi-family loan. Multi-family loan types include portfolio loans, conventional mortgages, government-backed loans, and short-term multifamily loans.
Short-term loan: Investors who need cash to purchase a property before they secure long-time financing will benefit from this type of loan, which includes bridge loans and hard money.
Pre-approval may or may not negatively impact your credit score, depending on which lenders you choose. At the same time, your score will only suffer a few points and will recover within two years.
3. Do Your Due Diligence
As you go through and research each property, you should come up with a short list of vacation rentals you want to invest in. Perform as much research as you can about these locations to get a better sense of which ones align with your goals and which do not. Check out similar properties in the area to see what amenities they offer and at what price. You can use these later as guidelines for creating your own pricing.
4. Calculate Your Rate of Return
Most vacation rental owners charge anywhere from 10-20% higher than their expected monthly mortgage payment to stay competitive and reasonable in their prices. At the same time, it can be a good idea to come up with a business plan to determine how you'll run the investment right away. Part of that process requires calculating your rate of return, which is expressed by the following formula:
(Net income – Expenses) / Purchase price = Rate of return (ROI)
Most rates of return are expressed as capitalization rates. The higher the capitalization rate, the better. However, you should balance the cap rate with what high rates are in the area to get a better sense of this number.
Many investors recommend factoring in a vacancy rate of 25% to account for slow times. You should also determine what expenses go with the property, such as routine maintenance, insurance, HOA fees, property management fees, etc.
5. Purchase Your Property of Choice
Filling out all the paperwork to purchase your vacation rental can seem like a lot of legal mumbo-jumbo, but it's necessary if you want to invest in real estate. In a best-case scenario, you would be able to visit your new vacation rental before you buy it to ensure you're getting your money's worth. However, that might not be possible in all cases.
After making the offer and completing any necessary paperwork and arrangements, you'll take ownership of the property. Now the fun really begins!
6. Hire a Property Management Firm
If you don't want to take care of your vacation rental, or just don't have the time, you should line up a property management firm to take care of it all for you. These firms will charge you a fee, but it can be well worth it if you're out of state especially.
When you meet with a property management firm, ensure that you iron out all the details. You can use Google reviews to find a good property management service or even ask fellow property owners to see who they use. Open communication between you and your property management team can greatly support the success of your vacation rental.
7. Advertise and Book
Marketing your vacation rental sets the rookies apart from those more experienced. That said, the better pictures and videos you can take, the more successful your listing will be, no matter how much experience you have.
The goal of a vacation rental is to book out the listing for year-round income. The more bookings you have, the more secure your passive income source will be. That's why a listing with solid professional photos, accurate and competitive pricing, good reviews, and even promotions for long stays can help your property stand out.
You can also advertise on several sites, such as Airbnb, VRBO, HomeAway, and VacationRentals.com. Rent Like A Champion can be a great way to appeal to sports fans if your vacation rental is near sports events. At the same time, you can easily market your vacation rental with your own website and social media accounts.
Pros and Cons of Investing in Vacation Rentals
Individual pros and cons will vary from one property to the next. Here are some general pros and cons you should consider before investing in vacation rentals.
Pros
Reliable cash flow
Tax benefits, including write-offs and deductions
Invest in an appreciating asset
Vacation there whenever you want
Recession-proof investment
Possibility to sell property in the future as a turnkey business with demonstrated income potential
Cons
Vacancies can cost you money
Associated fees, such as property management, general upkeep, insurance, utilities, listing fees, etc.
Booking guests can be a challenge
Determine and abide by restrictions and regulations on a local, state, and federal level
Securing financing can be tricky, especially since a 25% downpayment is often required
Where to Find Vacation Rentals
Check out these sites to find your next vacation rental.
Vacation Hot Spots
If you're struggling to come up with a list of possible vacation locations, take a moment to think about where a lot of popular vacation spots exist. Destinations that come to mind might include sandy beaches, snow-capped mountains, and tropical rainforests. Brainstorm locations where vacationing is common.
Investing in vacation rentals in these locations may not be as feasible as in other lesser-known locations, especially if you don't have a lot of capital to work with. The value of vacation rentals in getaway hot spots can already be determined, and in many cases, expensive. You'll find the market much more competitive and yet saturated in these areas, which can hurt your chances of booking guests consistently.
Search Vacation Rental Sites
Putting yourself in the shoes of a vacationer takes you one step further by checking out online websites that offer the very service you're looking to get into. For example, Airbnb, VRBO, VacationRentals.com, and HomeAway are some of the most popular websites you can use to check out popular destinations.
Viewing the listings on these websites can also help you build out your comparables list. This list includes houses/properties that are similar to yours in terms of amenities and gives you an idea of what people are willing to pay for those features. A proper market evaluation will help you get a better sense of how much you can expect to earn from your potential vacation rental.
Invest with Arrived Homes
Many investors may not have what it takes to purchase a vacation rental outright, or even secure financing. That's okay! Arrived Homes has your back when it comes to investing in vacation rentals without all the hassle. 
This innovative real estate crowdfunding site allows you to purchase fractional shares in a property to collect annual dividends. You can easily choose which properties you want to invest in (spoiler: you can invest in more than one) and how much you want to put toward each property.
The best part is that Arrived Homes doesn't require you to be an accredited investor. Plus, you can also invest in traditional real estate properties through Arrived Home as well.
Easily invest in vacation rentals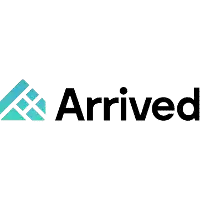 Arrived
Arrived is a very easy-to-use platform that allows individuals to invest in real properties for as little as $100. This option is best for users who want to make money consistently and let their money make them money.
Open Account
Arrived Review
Your Favorite Destinations
Where do you like to go on vacation? These destinations might just be the place for you to invest. If you're already familiar with the area, it's as simple as listing out the features you like and scoping the area for available rentals. Plus, it's an easy excuse to vacation there as often as you like.
FAQs
When is the best time to buy a vacation rental?
The best time to buy a vacation rental depends on several factors. Many investors prefer to visit a potential vacation rental in the slow season to see what they're up against when business is slow. This is also a great time to get a good deal, as these rentals could be dormant. 
However, the other half of investors will tell you that you should find a vacation rental during the peak season. This will help you experience the opposite of a lull. Investors also know that experiencing the local amenities yourself can help you craft a better feature list for your prospective guests. 
How much can you earn from a vacation rental?
The exact amount of profit you can make from a vacation rental depends on several factors. These include the location, local amenities, purchase price, and upkeep costs. With that said, some of the most successful investors make enough to pay for their vacation rental and then some. 
Is buying a vacation home a good investment?
Buying a vacation home can be a solid investment strategy if you are familiar with the market and have an understanding of real estate in general. However, vacation rental investing can take a bit more research and some on-the-ground legwork to make it happen. At the same time, if you're considering a career in real estate, your vacation rental can teach you more than any textbook or course. 
Invest in Vacations Worldwide
Adding a vacation rental to your investment portfolio can be a great way to earn extra income and vacation for less at the same time. While there are certainly drawbacks and costs associated with owning a vacation rental, you might just find the benefits outweigh the risk. We hope you've enjoyed this article and feel inspired to invest in a vacation rental of your own. You never know, that investment could allow you to go on vacation for the rest of your life!
Our Pick