With the growing popularity of online sales, the increasing demand from even the smallest of businesses for quality merchant services has driven competition to all-time-high levels. If a company doesn't offer a way to electronically pay for its goods or services, it suffers greatly.
Statistics support this critical need for the best merchant services, since 89% of Americans used one of the largest merchant services, PayPal, within the last year. Among the other top five merchant services are Stripe, 2Checkout, PayU, and Amazon Payments.
If you plan on opening an online business to grow it at scale, merchant services are a critical business component. These services connect you to your customers for ease of payment among many other features.
Our review of the best merchant services of 2023 includes several you're probably already familiar with and some that you may not have heard of. These companies make it easier to accept payments and run the finances of your business with seamless integration.
Comparing merchant service plans can help you choose one that best fits your needs. We'll guide you through features, pricing, and any other aspects that might influence your decision when it comes to merchant services.
Are you ready to learn more about the best merchant services of 2023? Let's get started!
What are Merchant Services
The phrase "merchant services" might sound like it belongs in the fast-spoken terms and conditions that come after a radio ad, but if you've ever paid for an item online, you've used a merchant service to complete the transaction. In fact, if you have a PayPal account, you are already signed up with a merchant service.
Merchant services are entities that help businesses and individuals receive payments, both in-store and online. Since you can't very well hand over cash through the internet, the many merchant services available facilitate that transaction for you.
Surviving in the modern business world practically requires hiring a merchant service to collect your payments. However, the best merchant services of 2023 include those that offer several other useful features, especially when it comes to accounting.
For example, some merchant services like Square offer a dongle you can hook up to your smartphone to swipe credit cards. You can also purchase other useful types of credit card readers for your small business.
In addition to the best business websites and the best business apps, merchant services can make running a business on the daily a less stressful experience. That almost makes the monthly and per-transaction charges worth it.
8 of the Best Merchant Services of 2023
If you're looking for ways to get paid today from your customers, check out these merchant services. Comparing them can be one of the best things for millennial entrepreneurs to do before they start creating passive income sources. 
A force to be reckoned with in the accounting industry, QuickBooks offers its Payments platform for merchant services. This service doesn't have as many features as its competitors but why would it when QuickBooks itself offers most of those in its flagship service?
With QuickBooks Payments, you can pay as you go or pay monthly. You'll get a free card reader when you sign up for one of four payment plans:
Simple Start
Essentials
Plus
Advanced
The Simple Start plan begins at $15 per month. QuickBooks Payments is an ideal solution for small and medium businesses.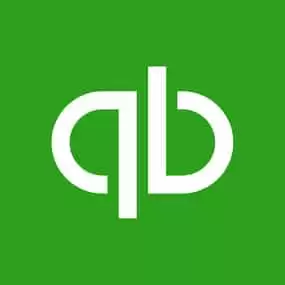 QuickBooks Payments
Manage all kinds of payments, all in one place. Take payments via cards, digital wallets, ACH, even PayPal and Venmo. No matter how you get paid, manage it all in QuickBooks so you never miss a thing.
Open Account
2. Leaders
This merchant service caters to small businesses that are looking for a point-of-sale (POS) system, online payment processing for credit cards, and cash advances. Whether you need a mobile card reader, a payment gateway, or a hand-held system, Leaders has the solution for you.
3. Flagship
This full-service credit card payment processor provides the flexibility small businesses need to get their feet on the ground. This month-to-month service can cost more than its competitors but for some businesses, the flexibility to pay as you go can be critical.
Flagship partners with Clover to offer POS solutions tailored to your business needs. From mini POS systems to larger terminal interfaces, Flagship offers several pricing models and even offers to award you a $200 American Express card if they do not offer the lowest total processing cost.
4. Stax
If you're looking for a merchant service to replace your current one and process a lot of transactions per month, Stax could be the right fit. This platform offers month-to-month service across three tiers.
The good news is that Stax doesn't charge transaction fees. While that does put monthly costs a bit higher, it can often be worth the trade-off, especially with a high volume of transactions.
5. Square
When people think of mobile payment solutions, they often think of Square. This service is one of many to make a name for itself in the merchant services industry.
Square works well for small retailers who want one price to contend with. You can also receive a free card reader when you sign up with Square.
One of the best features of Square is that you can easily set up your account without much fuss. You can also integrate it with popular ecommerce platforms for a more streamlined experience.
For $30 per month, Square lets you send invoices, swipe cards, key in payments, and access customer service. While it does have limitations when it comes to processing ACH payments, it's a popular solution among small business owners.
6. PayPal
Known as one of the best money transfer apps out there, PayPal helps startups receive payments without a monthly fee. Over 200 million account holders use PayPal on a daily or weekly basis.
PayPal also lets you receive payments from international buyers. It's known for providing secure transactions and is best suited to ecommerce platforms.
While PayPal lacks the robust infrastructure to support high-volume transactions, it does win points for popularity. You can even pay with QR codes through PayPal.
Like many other merchant services, you will pay for the hardware necessary to process payments. However, these rates are often competitive with many of the other merchant services on our list.
7. Payline
Choose from several Payline plans to suit your small business needs. In addition to a monthly plan cost, Payline charges 0.2% plus $0.20 per transaction or 0.4% plus $0.20 if you key in a transaction.
The Payline Gateway is a plugin you can incorporate on your website to accept payments. This full suite of services grants you access to your payments within one to two days and even offers business loans.
8. Stripe
Unlike other merchant services on our list, Stripe requires a bit more of a technical understanding to operate. This merchant service features built-in APIs and developer tools to collect mobile payments.
With over 100+ currencies supported, Stripe is popular among freelancers and small businesses. The integrated dashboard also makes it easy to see your transactions and revenue at a glance.
Stripe is often best for large companies who want to create:
Custom marketplaces
Unique payment processes
Crowdfunding platforms
Each transaction incurs a 2.9% fee plus $0.30, which is about standard. Stripe also offers custom plans if you deal in a large volume of transactions to save you more.
Merchant Services Features
When it comes to choosing between merchant services, comparing features can help you make a better decision for your business. Knowing what features are out there can better guide your choice toward a merchant service best suited to your needs.
Here are many of the common features merchant services offer:
Receive secure payments
Manage inventory
Integrate with accounting software
Ensure compliance with payment regulations
Customer support resources
You'll want to compare merchant services based on the features above, in addition to the following:
Scope: Small businesses require merchant services to stay competitive but many of them grow exponentially within the first few years. Find a merchant service that grows with you or at least provides room to grow in the future.
Fees: Monthly fees can help you stay within your budget, but transaction charges can quickly put you in a different bracket. Some merchant services will trade lower monthly fees for higher per-transaction charges and vice versa.
Software and hardware: All merchant services require a way to obtain payment information from the customer. Most often this is done with a card reader but some merchant services allow you to key in the card so you don't have to store bulky equipment.
Security: Business owners and customers alike look to keep personal and payment information secure. The best merchant services don't take this need lightly.
Comparing merchant services on specific levels can help, but taking a macro view is often the best. Though a merchant service may not offer you every feature you want, sometimes the best merchant service for your situation is a bit of a compromise.
FAQs
How much do merchant services cost per transaction?
Most merchant services transactions cost anywhere from 1.7% to 3.0% of the transaction amount plus a $0.20 to $0.30 fee. However, some merchants may charge less per transaction but charge more per month. 
How can I compare merchant services?
You can compare merchant services in several different ways. You can look at the monthly costs and transaction fees, various features, customer support, and how easily the software integrates with what you've already got. 

Comparing merchant services can also require a look at your business. Finding a merchant service that grows with you can be well worth the hassle of switching when your business outgrows the current service. 
What should I look for in a merchant service?
You should look for how the service handles fees, from monthly and transaction charges to adding users or additional features in the future. You can also make a list of what you need most in a merchant service and approach it from that perspective. 
What are the top merchant services?
The top merchant services include PayPal, Square, Quickbooks, Stripe, and Payline. These merchant services offer competitive rates as well as innovative features to keep you and your business on the cutting edge when it comes to payment processing. 
Merchant Services: Your Ally in Processing Payments
Selling products and services online can be a great way for freelancers and entrepreneurs to create multiple streams of passive income. At the same time, taking payments online isn't possible without a merchant service.
Finding the best merchant services of 2023 takes more research than it used to, especially with these services in such high demand. However, this competition works in the customer's favor, since companies are vying for your business through useful features that often integrate seamlessly.
We hope you've found this article helpful in finding and comparing the best merchant services. Once you've narrowed down your choices to pros and cons, it's just a matter of finding which merchant service best fits your needs.
How can you use merchant services to improve your business model?
Earn up to $100 today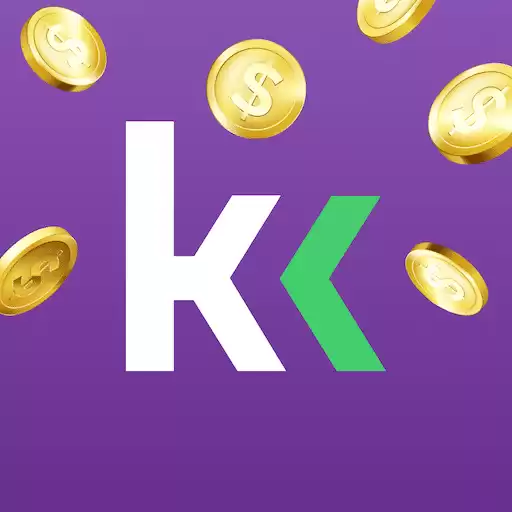 KashKick
Trusted by 2M+ users like you
This site pays you cash to play mobile games, save money, take surveys, and see offers — make $100 today. Over 2 million users agree that KashKick is a fresh and lucrative way to earn money and get paid directly to your PayPal!
SIGN UP & START EARNING NOW