Did you know that California was an independent country for one month in 1846? Considering how sunny and beautiful California is, it's easy to see why it might be considered a state of its own.
If you're looking for the best of the best in California, including the best beaches and banks, we've got you covered. The beaches are easy enough to find, but it's the best banks that can make some summer fun possible.
Our guide to the best banks in California includes quite a few financial institutions you're probably already familiar with. You may even find the bank that holds the key to your next bank account on this list.
Are you ready to learn more about the best banks in California? Let's get started!
15 Best Banks in California
When it comes to the best bank account bonuses and savings accounts, the banks in California have it handled. Keep reading to see for yourself.
1. Chase
Among the largest banks in the U.S., Chase offers some of the best welcome bonuses you can find. You have your pick of several checking and savings accounts, in addition to credit cards, loans, mortgages, CDs, business accounts, and more.
The Chase Total Checking account is a popular one. You can earn up to $200 if you complete the following criteria:
Yes, it's as simple as that! Plus, Chase gives you access to 4,700 branches and over 16,000 ATMs. It's also a member-FDIC.
Earn $200 bonus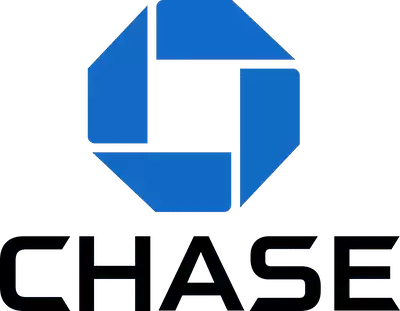 2. U.S. Bank
Many know U.S. Bank because it offers some of the best money market accounts and other consumer products.
This California-based bank also offers business checking accounts. U.S. Bank has three business checking accounts, Gold and Platinum — including a free option with its Silver Business Checking.
You can apply for an account online, over the phone or in person at a branch (U.S. Bank has branches in 26 states). As a member-FDIC, it protects your account up to $250,000.
$800 Bonus Offer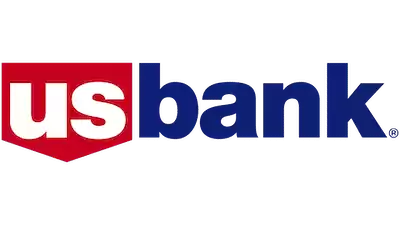 U.S. Bank Business Checking
Bonus: Earn up to an $800 when you open a new business checking account and complete qualifying activities. Offer valid through January 8, 2024.
U.S. Bank has three business checking accounts, Gold and Platinum — including a free option with its Silver Business Checking. You can apply for an account online, over the phone or in person at a branch (U.S. Bank has branches in 26 states).
Open Account
3. CIT Bank
Many Californians choose CIT Bank because of its savings accounts. You can earn up to 4.65% APY if you have $100 to deposit into your new CIT Bank Savings Connect account.
In addition to having one of the best high-yield savings accounts, CIT Bank operates online only. You can download the CIT Bank app from the Google Play Store and the App Store.
CIT Bank also offers money market accounts and CDs. If you're looking for a bank that rewards you for high balances, check out CIT Bank promotions to find something worthwhile.

CIT Bank Savings Connect
Get a competitive rate on your Savings Connect account, offering an impressive 11 times the National Average. With the CIT Bank mobile app, you can conveniently deposit checks and make transfers from your mobile device. There are no account opening or monthly service fees for our savings accounts. Experience hassle-free banking with CIT Bank and take advantage of competitive rates and convenient mobile banking services.
Open Account
4. Alliant Credit Union
Alliant's free High-Rate Checking account makes waves with a 0.25% APY. You'll need to meet specific qualifications to be eligible for this rate, but there's no monthly service fee.
Many Californians choose Alliant Credit Union because the savings accounts come with a 3.1% APY. Alliant has no physical branches, but it will also refund you your $5 minimum deposit if you open a savings account.
To join Alliant Credit Union, you must join Foster Care to Success. Alliant covers the required $5 membership fee.
5. Ally Bank
If you're looking for a bank in California that says no to:
Monthly maintenance fees
Minimum opening deposits
Minimum balances
Brick-and-mortar locations
Then Ally Bank could be your best bet. This online-only bank features one of the best banking apps to manage your money without worrying about visiting a physical location.
Ally Bank offers up to 3.85% APY on its top savings account. You can also deposit checks on your smartphone, whether it's an Android or Apple phone.
With an Ally Bank account, you can send and receive money with Zelle. You also get up to $10 in monthly ATM fees reimbursed if you use an out-of-network ATM. 
The only limitations of banking with Ally include the inability to deposit cash. If you'd like to bank in person then you can consider a national bank like Bank of America.
6. Bank of America
Large national banks like Bank of America can't necessarily compete with the APY ratings of the best digital banks, but they do offer their own unique advantages.
For example, Bank of America has a widespread presence with 450 branches in California, making it a convenient choice for those who frequently travel.
Bank of America also provides various account options to cater to different needs, such as Advantage SafeBalance Banking, Advantage Plus Checking, and Advantage Relationship Checking. While these accounts may have a monthly maintenance fee, Bank of America offers promotions and ways to waive these fees if you meet specific criteria.
Additionally, Bank of America has the Preferred Rewards program, which allows customers to enjoy additional benefits and perks. By enrolling in this program, you not only gain access to exclusive rewards but also have the opportunity to waive certain fees associated with your account. So, if you're looking for a bank that combines convenience with promotional offers, Bank of America is definitely worth considering.
7. Bank of the West
This Californian bank also calls over 10 states home. It scores high in customer service and offers up to 0.01% APY on its accounts.
Bank of the West also has a strong online presence. You must have at least $25 to put into your new Bank of the West account, and you can waive the $10 monthly fee if you make a direct deposit during that month's statement cycle.
8. Capital One
Capital One's 360 Checking account has a reputation for offering a free bank account with an APY of 0.1%. You can also open a Capital One Performance Savings account without worrying about monthly fees.
Many people choose Capital One because it offers free overdraft solutions in case of an emergency. Capital One's CD rates are also above 4% APY most of the time, and you don't have to have a minimum deposit to open one.
Additionally, Capital One periodically offers promotions and special deals that you can explore on their official website to maximize your banking benefits.
9. Citi
Not to be confused with CIT Bank, the next financial institution on our list, Citi is a favorite among Californians with some extra cash. Citi offers plenty of checking and savings account options.
You can earn up to $2,000 if you complete the following:
Open a new Priority Account
Deposit at least $300,000 into your account within the first 20 days
Maintain that balance for 60 days beyond the 21st day
Should your balance fall below $300,000 at any point, you'll receive a lower welcome bonus. Citi deposits most bonuses a month after you complete the requirements.
10. Discover
Discover offers reward credit cards, online banking, home equity loans, student loans, and personal loans.
If you already have a Discover credit card, it'll be easy to join this online bank with a new checking account or savings account. They also offer competitive rates on their savings account, money market account, and CDs.
A good thing about this online bank is that they don't charge for overdraft fees nor is there a monthly service fee.
11. Golden 1 Credit Union
This California credit union has no monthly fees, requires only a $1 minimum deposit, and serves customers from over 70 branches. If you work or live in California, you qualify for membership.
While Golden 1 Credit Union does offer a low APY for its accounts, you can get a higher APY if you maintain a balance of $10,000 or more. Many teens and students bank with Golden 1 Credit Union.
12. East West Bank
The East West Bank charges a $3 monthly fee that the bank waives once you set up a direct deposit. You'll also get a Visa debit card when you open a new account.
Many students choose East West Bank because it offers an easy way to waive monthly fees. You'll need at least $100 to open an account, but you can earn up to 0.01% APY if you do.
13. Union Bank
This Californian bank offers some of the best perks from a smaller bank, including:
No minimum deposit
A large ATM network
Up to 0.05% APY
Waivable monthly fees
If you open a Priority Account, you can waive monthly fees for up to two personal deposit accounts, one business account, and one IRA account.
14. Varo Bank
Varo Bank is one of many banks with early direct deposit, meaning you can get paid faster to ensure you make ends meet. It's also a great bank to work with if you live in California.
Choosing which account you want to open with Varo is easy since there's only one option each for checking and savings accounts. Varo offers 3% APY on standard savings accounts and up to 5% if you keep a monthly balance of $5,000 and receive direct deposits of $1,000 or more.
15. Wells Fargo
Operating as one of the largest banks in the U.S., Wells Fargo offers a welcome bonus of $300 when you open a new personal checking account. You must open the account by June 27 and receive $1,000 or more within 90 days.
Most Wells Fargo checking accounts require a $25 opening deposit. The state of California hosts over 1,000 Wells Fargo branches alone.
You can choose from several Wells Fargo checking and savings accounts, some of which offer up to 0.15% APY. This bank also works with small businesses to support the little guy.
Banks With the Most Branches in California
| Bank Name | Branch Locations in California |
| --- | --- |
| Chase Bank | 915 |
| Wells Fargo Bank | 904 |
| Bank of America | 791 |
| U.S. Bank | 461 |
| Union Bank | 282 |
| Citibank | 277 |
| Bank of the West | 230 |
| Mechanics Bank | 121 |
| Comerica Bank | 97 |
| Tri Counties Bank | 81 |
| Westamerica Bank | 80 |
| Zions Bank | 80 |
| East West Bank | 78 |
| Citizens Business Bank | 68 |
| First Citizens Bank | 65 |
| City National Bank | 60 |
| PNC Bank | 60 |
| Umpqua Bank | 60 |
Source: FDIC
The Best Banking Features
When selecting the best bank for your financial needs, it's crucial to consider several key factors.
Below is a detailed guide to help you choose the right bank:
Online and Mobile Banking: Look for features such as 24/7 access to account information, the ability to transfer funds, pay bills, deposit checks remotely, and receive real-time notifications.
ATMs: Some banks have extensive ATM networks, ensuring you can access cash conveniently without incurring extra fees. Additionally, certain banks may reimburse fees charged by out-of-network ATMs.
Overdraft Protection: Overdraft protection is a valuable feature that can link your checking account to another account or line of credit to cover insufficient funds, minimizing overdraft fees and the hassle of declined transactions.
Savings: Some banks provide innovative savings tools and features to help customers reach their financial goals.
Rewards: Certain banks may offer cashback on debit card purchases, travel rewards, or discounts with partner merchants. Consider a rewards program that aligns with your spending habits and financial goals.
Enhanced Security Measures: Look for banks that employ advanced security measures such as multi-factor authentication, encryption, and fraud detection systems to safeguard your personal and financial information.
Customer Support: Consider the quality and availability of customer support. 24/7 customer service via phone, email, or live chat ensures you can easily resolve any issues or concerns.
Financial Planning and Education: Some banks offer financial planning tools and educational resources to help customers manage their finances better. These resources may include budgeting tools, investment calculators, and educational articles or seminars.
It's important to note that the best bank for you will depend on your unique circumstances and financial goals. By thoroughly evaluating your options and considering these factors, you can make an informed decision that aligns with your needs and preferences.
FAQs
What are some of the most popular banks in California? 
California's most popular banks include East West Bank, Varo, U.S. Bank, and Bank of the West. You'll also find Golden 1 Credit Union, Chase, and Discover in California. 
What is the best credit union in California?
The best credit union in California is the one that offers you the most perks for your banking. Many of the best credit unions in California are on our list. 
How much can you earn by opening a new bank account in California?
You can earn up to $2,000 with Citi when you open a new bank account in California. Wells Fargo offers up to $300, and U.S. Bank awards you up to $750 when you deposit $15,000 into your new account. 
California Dreams of Banking
It can take a lot of money to live in California, especially if you're in Hollywood or Beverly Hills. All that money requires a bank that knows what it's doing and offers several perks to keep your business.
We hope this article on the best banks in California has helped you to find one that you can trust. Each bank offers unique accounts and perks, but the ones that fit your needs will make the most difference.
Banking in California doesn't have to be a hassle. With welcome bonuses and plenty of account options to choose from, the banks on our list represent the best of the best.
Which California bank will you choose?
Earn $200 bonus