In a digital-first world, most banking transactions happen in the blink of an eye, any day of the week. This shift has nudged some banks to keep their doors open on Saturdays, yet Sunday operations remain a rarity.
For those who need in-person services on the last day of the weekend, there are still options. This article lists the banks that break the mold by offering Sunday hours, a convenient anomaly in an industry that typically embraces a day of rest.
Be sure to verify the hours of your local branch before you go, as availability can vary.
12 Banks Open on Sunday
Here are the banks that are open on Sunday:
| Bank | Sunday hours (applicable branches) |
| --- | --- |
| Bank of America | 10 AM to 2 PM or 3 PM (Some locations) |
| Chase | 9 AM or 10 AM to 2 PM (Some New York City branches and Lakewood, NJ branch) |
| East West Bank | 10 AM to 2 PM or 3 PM (Most East Coast branches); 11 AM to 5 PM (Most West Coast branches) |
| Fifth Third Bank | 11 AM to 4 PM (Kroger supermarket locations) |
| Huntington Bank | 10 AM to 3 PM (Giant Eagle grocery store & pharmacy locations) |
| PNC Bank | 9 AM to 3 PM (Supermarket locations and some Pittsburgh branches) |
| Sterling National Bank | 9 AM to 2 PM (Some locations) |
| TD Bank | 11 AM to 3 PM |
| Academy Bank | 11 AM to 4 PM (Some locations) |
| American Savings Bank | 9 AM to 1 PM (Some locations) |
| Citizens Bank | 10 AM to 3 PM (Supermarket locations) |
| Valley National Bank | Ranges from 10 AM to 2 PM (Some locations) |
| Wells Fargo | 9 AM to 12 PM (Some locations) |
1. Academy Bank
This bank is part of the Dickinson Financial Corporation and is sister to the Armed Forces Bank. Academy Bank is headquartered in Missouri but serves Kansas, Colorado, Missouri, and Arizona communities.
Most Academy Bank locations are open Monday through Saturday, with varying hours. You can also visit Academy Bank in Walmart if it's Sunday and you need some assistance.
2. American Savings Bank
Banking in Hawaii sounds like a tropical getaway for mainlanders. If you bank with American Savings Bank, you can visit any Hawaiian branch on Sundays.
American Savings Bank is headquartered in Honolulu. It's also the third-largest bank in Hawaii.
You can find several branches for this tropical bank across the five Hawaiian islands. Most are open from 9 a.m. to 1 p.m. on Sundays.
If you're unsure when the American Savings Bank near you opens, you can easily visit the bank's website for exact hours.
3. Bank of America
Bank of America is a full-service bank that commands over 4,300 locations. Hours on Sunday are restricted, though some locations allow you to visit on weekends.
Many people choose Bank of America because it offers members everything from checking and savings accounts to money market accounts and certificates of deposit (CDs). Bank of America also lends money for automobiles, houses, and personal use.
4. Chase Bank
As part of the consumer banking side of JPMorgan Chase, Chase Bank welcomes new members with open arms and lots of bonuses. It may even offer the best bank account bonuses, depending on which account you choose.
For example, opening a Chase Total Checking® account by July 19 can earn you up to $200. Set up direct deposit within 90 days of opening your account to earn this extra bonus.
Chase Bank is one of the four biggest banks that serve the American public. You can visit over 4,700 Chase Bank branches and use several thousand ATMs nationwide without worrying about ATM surcharges. 
You may find that Chase locations near you are open later than 5 p.m. Some Chase locations in New York City and New Jersey are open on Sundays to accommodate customers.
Earn $200 bonus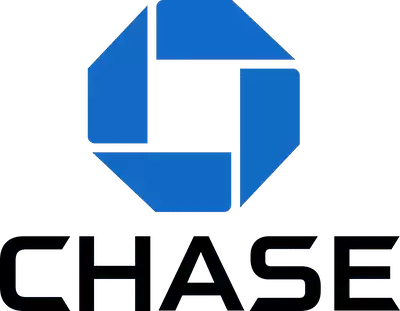 5. Citizens Bank
Citizens Bank is a member-FDIC with the option to visit on Sundays if you drive to your nearest grocery store. You can also use the website's branch locator feature to determine which branches are open on Sundays.
Though headquartered in Rhode Island, Citizens Bank serves several east-coast communities. These include:
New York
Ohio
Connecticut
Delaware
Maryland
Massachusetts
New Hampshire
New Jersey
6. East West Bank
Across the nation on the west coast, East West Bank is a member-FDIC bank that serves many Chinese-American clients. It's also among the top 30 largest banks in the world.
East West Bank has 120 branches in both China and the United States. Some of these branches in the States are open on Sundays, but you must check the branch locator for more details.
7. Fifth Third Bank
You can find many valuable services under one roof with Fifth Third Bank. This bank specializes in personal and business accounts, in addition to commercial accounts and wealth management.
Fifth Third Bank commands a network of over 1,100 branches. Many are located within grocery stores to offer customers convenient access to their bank accounts.
If you need to find a branch near you that's open on Sundays, you can easily use the branch locator. Some of these locations (and many others) are also open late during the week.
In addition to offering many of the most common financial products you'd need, Fifth Third Bank also provides a network of over 40,000 ATMs. These are free to use with an active Fifth Third Momentum® Banking account. 
Unlock a $350 bonus with Fifth Third Bank!
Fifth Third Momentum® Banking
Special Offer: Open an account online now and pocket a generous $350 bonus. Your next financial move is just a click away.
Discover the perks of the Fifth Third Bank Momentum Checking account. Enjoy zero monthly service fees and say goodbye to minimum deposits or balance stress. Experience the advantage of receiving your paychecks and tax refunds earlier with the Early Pay feature. And when life's unexpected expenses catch you off-guard? Rely on MyAdvance for swift cash advances, no credit checks required.
Open Account
8. Huntington Bank
If you're looking for stellar checking and savings accounts, give Huntington Bank some time out of your busy schedule. This bank is headquartered in Ohio and has over 1,000 locations nationwide.
Most of Huntington Bank's locations are closed on Sundays. However, you can find some branches open on this first day of the week, especially if a Giant Eagle supermarket chain is nearby.
9. PNC Bank
Known for having one of the best banking apps, PNC Bank is a Pennsylvania-based bank that offers a wide range of financial products. You can do your personal and business banking with this widely recognized bank.
PNC Bank hosts over 2,600 branches and coin kiosks. Many of these are located in grocery stores, where you can access your PNC Bank account for a limited time on Sundays.
If you don't mind waiting until Monday, PNC Bank can help you with many financial needs. It's a great bank if you're looking for several perks that make a bank account worthwhile.
10. TD Bank
TD Bank is a federal government chartered bank with over 1,100 locations across the east and all the way down to Florida. This bank is headquartered in New Jersey and it is the 10th largest bank in the US and one of the best banks in Canada.
Many people prefer TD Bank because it offers longer weekday hours than most banks. When large national banks close at 5 p.m., banks like TD Bank stay open longer.
In fact, TD Bank boasts that it has the longest hours within the area. Check your local TD Bank branch's hours to see if you can visit them on Sundays.
11. Valley National Bank
This regional bank, also in New Jersey, offers a wide selection of financial services and products. There are over 200 locations nationwide, some with Sunday operating hours typically from 10 a.m to 2 p.m.
As has become the case with many banks that are open on Sundays on this list, Valley National Bank's Sunday hours depend on location. You can call customer service or visit the Valley National Bank's website for more information.
12. Wells Fargo
This national bank is one of the largest banks in the U.S. and incorporates over 8,000 branches in its vast network. Most Wells Fargo locations are typically closed on Sundays, but a few exceptions exist.
If you want to find Wells Fargo locations near you that are open on Sundays, search the website for "banks open today." You may be able to visit a Wells Fargo location near you that's open on Sundays, depending on where you live.
Wells Fargo offers a full suite of financial products, including international financial services. This bank also offers a mobile app to do your banking online if you can't get to a location on Sundays.
Why are Banks Closed on Sundays?
Many of us have gotten used to closed banks on Sundays and holidays. It's the same story for the post office and even many businesses.
In the past, banks have closed on Sundays to process transactions from the week. It's also one of the days many tellers and bank employees have off.
However, banks have recently shifted to offering open hours on Sundays. While they may not be open for the full eight hours of a typical weekday, even a few hours give customers a chance to fulfill their banking needs.
Banks can now do this due to a digital shift that's been taking place for quite a few years now. With more and more transactions processed electronically, the need for downtime is decreasing.
Remember that even if banks are open on Sunday, many still process their transactions the following Monday. This is especially true if the banks they interact with are closed on Sundays.
Online-Only Banks
Many of us still think of banks in the traditional sense, where there are physical locations you can visit and real bankers and agents you can speak to. However, many more popular banks are online only in this digital age and we call them, online banks or digital banks.
A digital presence can help banks avoid the significant overhead costs associated with brick-and-mortar locations. But does this mean that online-only banks are open on Sundays?
This question requires a complex answer that's fairly brief: it depends. Since many online-only banks still transact with traditional banks, the speed at which your transactions go through depends on the schedules of both particles involved.
Most online-only banks let you manage your finances from wherever you are, whenever you want. Such is the beauty of a mobile banking app.
If online-only banks are not open on Sundays, it's likely that customer service is not available then. You can still manage your account online or through the mobile app, but you'll need to wait until customer service is available again for assistance.
Other Ways to Bank on Sundays
Banking on Sundays can be challenging since many traditional national banks are closed due to religious customs or operational reasons.
However, there are several alternatives you can consider for banking outside of the typical business hours:
Online and Mobile Banking: Most banks, including Chase Bank and Sterling National Bank, offer online and mobile banking services. With mobile banking apps, you can perform a variety of bank transactions such as checking balances, transferring money, and paying bills. Most banks offer 24/7 digital banking services which allow you to handle your financial needs anytime.
ATMs: While physical bank branches may not be open, ATMs typically are available 24/7. ATMs can be used for cash withdrawals, deposits, transferring money between accounts, and checking account balances. Some ATMs located in retail stores might also offer extended hours for basic banking transactions.
Extended Hours and Limited Sunday Hours: Some financial institutions have limited Sunday hours for the convenience of their customers. For example, TD Bank branches are known for having Sunday hours. Always check with your local branch for their specific hours, as they may vary.
Banks Located Inside Grocery or Retail Stores: Certain banks have branches located inside grocery or retail stores, like Walmart, which may have Sunday operating hours. These branches often offer full banking services during the store's operating hours.
Credit Unions and Community Banks: Some local credit unions and community banks might have select branches open on Sundays or offer limited services on weekends to attract more customers. It's a good idea to check with local credit unions as they often prioritize member convenience.
Notary Services and Specialized Services: For specific services like notarization, some bank branches might open for a few hours on weekends or be available by appointment. Not all services may be available, so it's important to check in advance.
Banking Partnerships: Some banks have partnerships with other institutions; for instance, a sister bank or subsidiary might offer Sunday services even if the primary bank doesn't. This might be more common in areas like New York or California where banking needs are extensive.
Next Business Day Processing: Some transactions you perform online or at ATMs on Sunday are queued to start processing the next business day. This means you can initiate the transaction on Sunday, and it will be processed first thing on Monday morning.
Remember that banking hours, even those that are extended or occur on weekends, can vary by location and institution. It's always a good idea to check the nearest branch or ATM facility of your bank or financial institution, be it Chase, Huntington, or a local New Jersey bank branch, for the most accurate and updated information.
If you need to visit a branch in person, for banks that offer it, you may want to set an appointment in advance to ensure you receive the service you need.
FAQs
Why are banks closed on Sundays?
Most banks are closed on Sundays because that was the day they typically processed most of the transactions. However, many banks are now open on Sundays to give customers greater access to banking services. 
How do I know if my bank is open on Sundays?
You can find out if your bank is open on Sundays by visiting its website. You can find hours for specific locations through a branch locator. 
What banks are open on Sundays?
Chase, Huntington Bank, East West Bank, and Citizens Bank are open on Sundays. Most of the locations that are open on this weekend day can be found within a nearby grocery store location. 
How else can I manage my money if my bank isn't open on Sundays?
If your bank isn't open on Sundays, you can use your online or mobile account to manage your money. You can also use an ATM depending on what banking services you need.  
Convenient Banking Seven Days a Week
Banks open on Sundays give their members a chance to manage their finances all seven days of the week. This can help people living on a budget or just want to send, receive, withdraw, and deposit money on the weekend.
We hope this article has helped you determine which banks are open on Sundays, one of which could be your bank. When you know you can bank on Sundays, you're less likely to stress out about planning ahead and ensuring you don't need a teller to complete your transaction.
Banks open on Sundays can also be a great choice if you're looking for a new account. This feature can help you separate your banking choices to make the most informed decision.
Is your bank open on Sunday?
Earn $200 bonus