Summary: This post answers the question "what is financial independence?" by providing a workable definition for the phrase.
What is financial independence? People have misunderstood the word financial independence. The financial independence is somehow connected to your daily life. People think they work in a big company and earn a huge salary at the end of the month, that shows they are financially independent.
In my view, they are not financially independent.
It is not about how much you are earning from your job or business. The person who is attending 9 to 5 office or businessman who is spending his day working for his company are not the people who are financially independent. They are stuck in the routine work. They can't control their life. Their life is controlled by the money they are earning.
You might have seen people who are rich but they still working hard to earn more. They don't have time for themselves. They are stuck in the robotic life. The money they earn from their hard work is not enough for them. Such people are always afraid of losing their wealth. They don't realize they are giving up their precious life for the money. Millennials certainly have a unique relationship with money, check out Advisa's new study on millennials and money.
So what is financial independence?
Want free money?
Aspiration: Want to get spotted a $100 for free? Simply sign up for Aspiration, and the free banking app will give you cash for free, you just relax while it gives you $100 just for opening a new debit card. There's no catch, just use your card to make at least $1,000 in cumulative transactions within 60 days of opening an account. This bank account is legit and only takes two minutes to sign up for an account.
The financial independent person can control their time on his or her own term. They can do whatever they want to do in their day to day life. This kind of people enjoys what they do. They feel excited when they begin working on their project early in the morning.
When you enjoy your work you will not have regret about the time that you are spending on that particular thing. It might be your freelancing work, job or business. Choosing the right kind of work is crucial to becoming financially independent.
The history has shown that the people who love what they do make a big difference in their life.
In the interview with Steve jobs, one journalist asked Steve jobs how anyone become successful in business, so Steve jobs replied, and I quote.
"You have to have passion about what you do, or else you will give up. Any rational person who does not have a passion for what they do give up at the end." – Steve Jobs.
I have completely agreed with this thought. The passion makes you best in your skill. So find something that makes you happy.
We hope we answered the question to what is financial independence; but, how to obtain it? Here are some of the tips on how to achieve financial independence:
Find your passion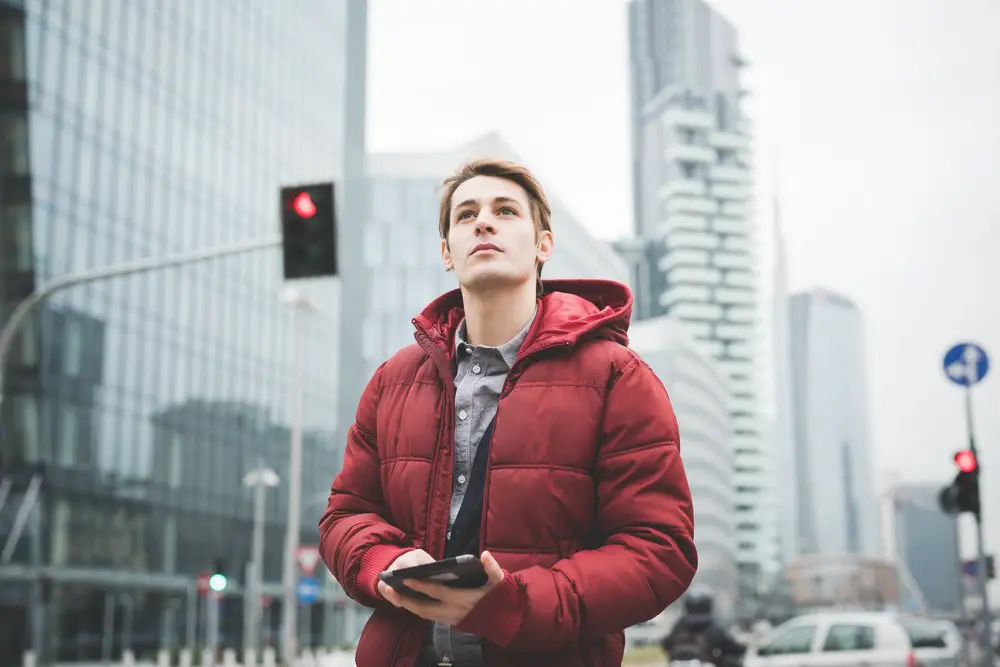 Finding your passion will allow you to create a platform which will become your earning source. The passion can be anything that you enjoy the most. Once you find the passion note down it on the paper. Some people might find more than one passion. Its ok to have more than one. Note down it on the paper and start doing research around your passion. You have to evaluate the depth of your passion. See what industries are connected to it. How you can earn from it. Note down the amount that people who are already in your field are earning from the same passion. This earning amount will become your ultimate goal.
When you follow your passion earning become fun. You will reach your goal easily by upgrading your skill.
Related:
It is Never Too Early for Millennials to Start Financial Planning
Millennial Families: How Can They Attain Financial Independence?
Ten Investing Lessons To Help You Achieve Financial Independence
How Much Money is Enough to Achieve Financial Independence?
Remove distraction from your life
The society around you is filled with unwanted information. Your phone, television, gossip with friends and many other things will come in your path. You have to avoid any distraction which is not connected to your passion. The ultimate goal is to make you financially independent and be happy with each movement you spend in your life. So these distractions are not on your list so keep them away for a while.
Focusing on your goal will keep you alert when such things try to distract you. When you are aligning yourself with the goal you will see you are not getting involved in unwanted activities. You will be calm and steady towards your goal.
Upgrading is essential
Once you decide what you want to do in your life, the next step is to upgrade your skill on daily basis.
Yes, you have to work on your skill on daily basis.
Create a habit to spend 5 hours daily on your passion. The competition will be high in your field. If you dedicate most hours to upgrading your skill then you will move faster towards your goal than other people. It will be challenging at the beginning but once you have a habit of practicing daily, you will improve your skill.
Savings and Investments
---
Games that pay you to play. Yes, we're serious.
These 3 apps will pay you to play games on your mobile device:
Mistplay (Android) - If you have an android device, you can download this app and start getting cash rewards for playing new games.
Solitaire Cube (iOS) - Earning money by playing games on your phone sounds like a dream. But this app really pays you for playing solitaire with cash rewards.
Lucktastic (Android) - This free app offers the same daily scratch-off cards that you find at your local convenience store — but here you can play for free and win real money.
---
While focusing on your ultimate goal, you also need to manage your current affairs effectively. Spend less on things which are not important. Manage your saving properly. Keep a close eye on the things which are taking away your big chunk of money. If the things are not connected to the basic need then try to reduce it or stop purchasing it.You can also avail some discount codes on various daily purchases from online portals such as VoucherBin.co.uk, which has various vouchers for you to choose from in order to save more money.
There will be many things on your monthly expense list which are not useful. By reducing your expenses, you will save some money that you can invest to earn a good return. Here's a post that tells you 10 different ways you can save money today.
You should focus on reducing the expense and use saved money in the long-term investment.
Creating an emergency fund
If you are living your life paycheck to paycheck then you will face break down in your life when an emergency occurs. Always have an emergency fund in backup to avoid colossal failure. If you don't have any fund in backup then your first goal should be creating an emergency fund.
You can't generate huge fund overnight, so it is better you planned for such emergencies. For financial freedom, you need the backup plan.
In conclusion
Your financial independence completely depends on how you feel about your life. If you don't feel motivated then you need to change something in your life. Your most of life will be utilized in working so better you have something in hand which you passionate about. The life is roller coaster ride so there will be good days and bad days. To enjoy financial independence, you should have planned for both the situation. The money will play the big role in securing your future. Your focus should be balancing the money and passion equally to live the movement at fullest.
Leave your thoughts below. Share with me how you manage your financial goal and what is financial independence to you?
Want free money?
Robinhood is a free investing app for your phone. I really mean free all around – free to join and they don't charge any fees to buy or sell the stock. You can get a share of stock like Apple, Ford, or Sprint for free when you join through this link. The value of the free share may be anywhere between $2.50 and $200 and fluctuates based on market movements. You've got nothing to lose.