Is using Survey Voices to take paid surveys worth your time?
Paid survey sites can be a simple way to pad your bank account in your free time.
You probably know surveys aren't my favorite way to make extra money, but I make an exception for it when you're just hanging out — e.g. watching T.V., riding the metro, during your break at work, or even in the back of an Uber.
Might as well click a few buttons and make some money while you're at it.
It's easy.
If you are down for the task and want to give Survey Voices a shot you can learn more about the company is our Survey Voices review.

So I have reviewed a lot of survey companies, but today I'm reviewing one called Survey Voices.
It's different than other survey companies that I usually come across.
With Survey Voices, they act as a third-party resource that matches you with other top paying survey sites by acting as an aggregator. This way, they vet survey companies and market researchers that you are eligible to give your opinion for and get paid.
Once you submit your user profile, you can get access to your paid surveys, clinical trial opportunities, and part-time work offers.
Pros and Cons of Survey Voices
Benefits
Real Site — Survey Voices is a real site, they act as a survey broker providing you with third party websites to use to get paid for your opinions.
No need to sign up for multiple survey sites — Since Survey Voices works as a survey aggregator, you don't need to sign up for multiple survey sites.
Downsides
Unreliable — In the terms and conditions, they clearly state that they aren't the ones paying you. The third-party sites are paying you, so this may not be very comforting.
Spammy emails 

— As with most survey companies, your email will be flooded with survey opportunities. Be sure to use a separate email address solely used for survey sites.
How Does Survey Voices Work?
Survey Voices provides you with legitimate survey sites to be a member of. Many people are not aware of all the options they have and Survey Voices helps with that.
Survey Voices can be helpful because it suggests other sites that you may not be aware of yet and you can join those sites and start earning.
It also allows you to not have to join multiple survey sites and you get offers sent directly to your email. As far as I've seen, all the sites they recommend are all legitimate.
How Do You Join Survey Voices?
Joining Survey Voices is free and available to everyone ages 18 and older. To get started, simply provide your email address to enter their qualifying survey.
After you qualify, they will match you with relevant surveys and other promotions based on the information you provide.
Survey Voices Rewards
The third-party websites they offer provide you with the ability to get paid for your survey responses or participation in other great promotions.
Survey Voices does not guarantee that you will be paid for your answers.
If you have questions regarding your payout, the website states you should contact the third-party website directly.
Getting Paid on Survey Voices
Your payout depends on the third-party website you completed a survey for.
Rewards are typically made via PayPal and other popular eGift Cards such as Amazon, Sephora, Groupon, Starbucks, Target, iTunes.
Survey Voices Reputation
Survey Voices does not have a rating on Trustpilot — this is not a good sign.
One survey company that does have the highest rating (8.9/10) on Trustpilot is Survey Junkie. They are one is the more reputable survey companies out there and one of the best on the net behind Swagbucks.
Earn around $50 to $1,000 per year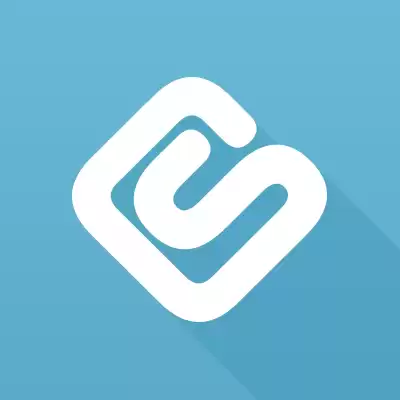 Swagbucks
Swagbucks offers a variety of ways to earn money online. You can take surveys, play games, surf the web, watch videos and more to earn points towards gift cards or cash.
Start Earning
Swagbucks Review
How to avoid getting spammy emails
To stop emails from a particular marketer, you can follow the unsubscribe link at the bottom of the email(s) you received that you would like to stop.
If you are having trouble unsubscribing from emails from one of their marketing partners, you can click here and Survey Voices can help.
It's also a good idea to open a separate Yahoo or Gmail account just for signing up with Survey Voices or the companies they may link to. Apparently, you may get flooded with more survey offers or spam. So it's better to be on the safe side.
Is Survey Voices Worth It?
It's true — it is possible to make money through Survey Voices network of paid surveys as the industry has evolved.
The short surveys are getting better/interesting and the payouts are making it incentivizing to do them.
I tried it a few years ago and it was definitely was difficult to earn a few bucks.
However, if you want to make real money you have much better options.
If you want to try the highest paying surveys on the interwebs, your best bet is Survey Junkie and Swagbucks.  Don't waste your time on other survey sites, these should be your bread and butter. These companies are legit and do pay out in cash via Paypal.
Tip: If you're looking for other ways to make some fast cash, there are a lot of companies that often give out freebies just for signing up, some even offer cash. You can see this list of The Best Money Making Apps to see some of my favorites.
Survey Voices Promotions
None available currently.
Earn Money with Survey Voices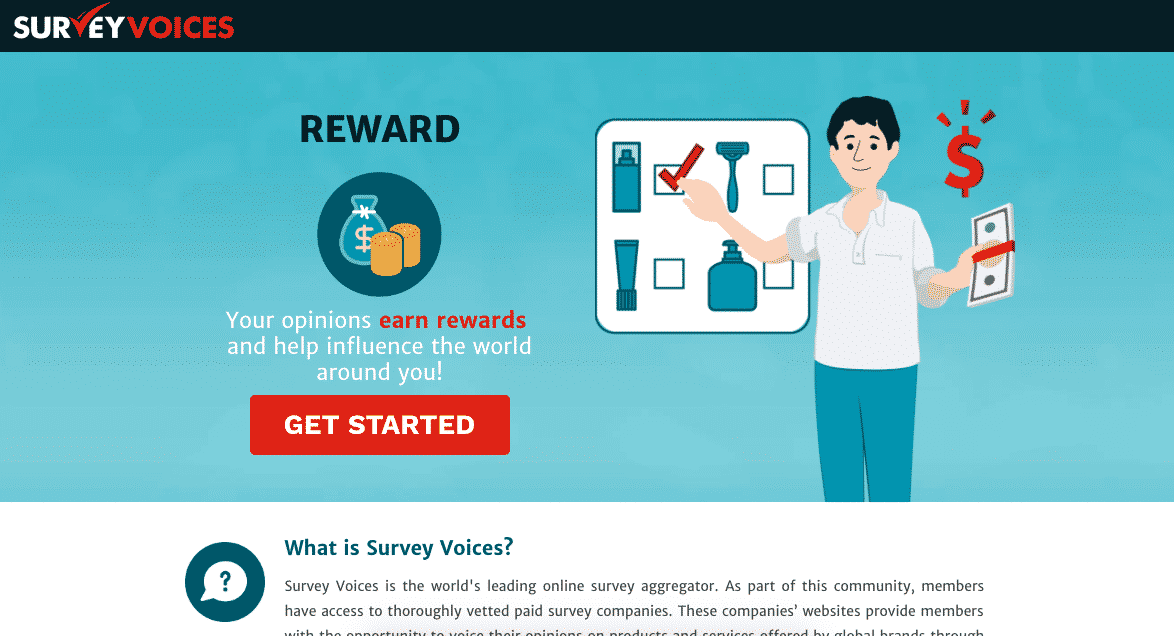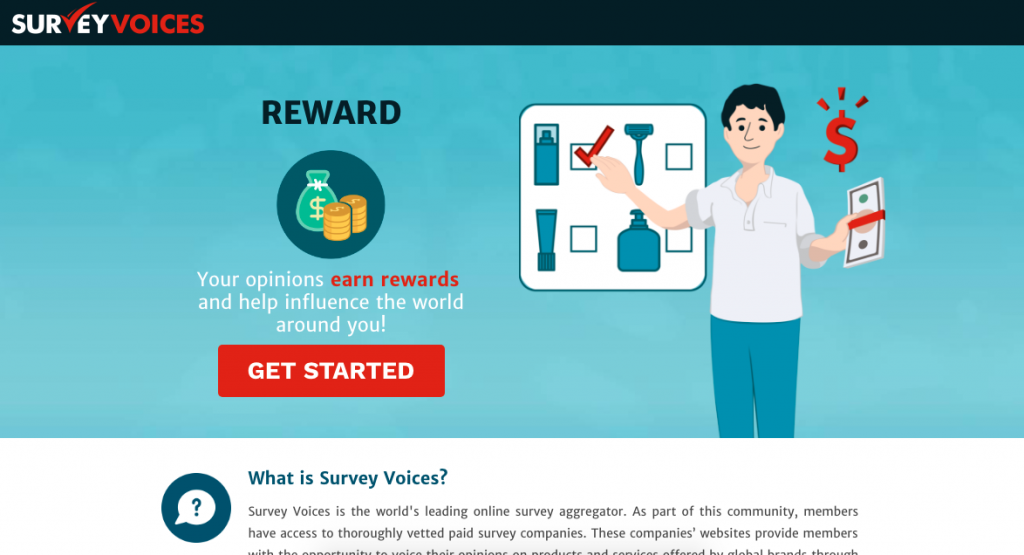 This is one of the easiest survey sites to sign up for. Once you're in you can take surveys and get paid at Survey Voices. It's possible to make money completing surveys on Survey Voices!
All you need to do is instantly qualify, then view exclusive offers in exchange for your opinions and get access to paid surveys, clinical trial opportunities, and part-time work offers.
Who doesn't want to make $10 a week? Survey Voices is looking for people to tell major brands what you think about their products and services. And they pay well.

If you wanted more ways to make money online besides Survey Voices, here's my list of the best ways to make money online:
Earn up to $100 today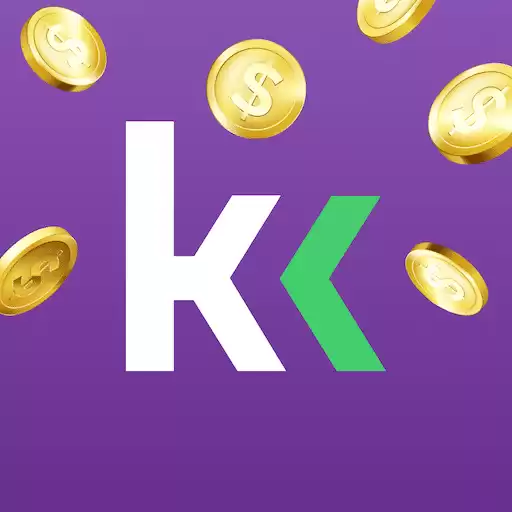 KashKick
Trusted by 2M+ users like you
This site pays you cash to play mobile games, save money, take surveys, and see offers — make $100 today. Over 2 million users agree that KashKick is a fresh and lucrative way to earn money and get paid directly to your PayPal!
SIGN UP & START EARNING NOW