The average retirement age across the nation is 64, but that number varies from state to state. However, it's worth noting that women's age of retirement has risen since 1962.
If you're not already thinking about retirement, many experts argue that you're behind the curve. Still, it's a hard truth to wrap your mind around when you're in your 20s and 30s just trying to figure out this thing we all call "Life."
That's where NewRetirement comes in. This website features loads of useful financial planning tools you can use to ensure that come your 64th birthday (or sooner!) you're ready to kiss the working world goodbye.
With both free and paid plans, NewRetirement caters to almost any age with features that help you in the now and the future. Rather than spending hours perusing the NewRetirement website, you can use our in-depth guide below to take a closer look.
We'll also post NewRetirement up against the other heavy hitters in the arena to show you where it shines bright or pales in comparison. By the end of the article, you'll know whether or not NewRetirement is the financial planning app for you.
Are you ready to dive into our NewRetirement review? Let's get started!
What is NewRetirement
Get started for free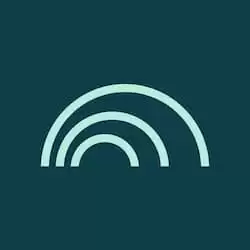 NewRetirement: Retirement Calculator and Retirement Planning
Looking for an easy-to-use retirement planner? The free plan includes a calculator and score to help you plan for the future. For more in-depth analysis and guidance, consider the $8/month premium plan. It offers detailed reports, improvement suggestions, tax modeling, and other useful tools to help you achieve your financial goals. Whether you're starting out or optimizing your retirement strategy, this planner can help.
Open Account
Over 200,000 members already use NewRetirement to achieve their goal of financial stability. Visit the website to see how you can use many of the free and paid tools to set and achieve your retirement savings goals.
NewRetirement was founded in 2005 by brothers Stephen and Tim Chen. Headquartered in California, NewRetirement has an A+ rating from the Better Business Bureau.
When it comes to retirement planning tools, NewRetirement offers a slew of calculators and analytics you can use to run "what if" scenarios until your eyeballs fall out. NewRetirement can also help answer your retirement questions through various features or meetings with certified financial experts.
It's important to note that NewRetirement doesn't manage your assets for you. Instead, it's meant to give you a dashboard you can return to in keeping on your financial path and save you unnecessary advising fees.
How Does NewRetirement Work
If you're considering retirement for self-employed individuals like yourself, NewRetirement can be a boon. The software works with you conversationally to create a custom, comprehensive, and long-term financial plan and it's easy to get started.
NewRetirement's financial tools help you feel more confident about your wealth and what choices you've made for retirement. You can easily run hypothetical scenarios and tweak settings here and there to find the best possible solution for you.
For instance, NewRetirement allows you to budget with 75 categories, adjust your income level, review your investments, and calculate the impact your mortgage has on your retirement. NewRetirement will also calculate your Required Minimum Distributions (RMDs) and show you their effect on taxes.
With NewRetirement, you can also review your Monte Carlo analysis and Coach alerts. For a free financial planning tool to prepare you for retirement, it's complete with a myriad of tools you'll probably never exhaust.
NewRetirement Features
In addition to the features listed below, NewRetirement also offers new features released weekly and Live Events that include live demos, "Ask Me Anything" webinars, and Q&A sessions. Developers are working on a mobile app, but you can listen to the NewRetirement podcast app that's only available on the App Store.
Create Account
When creating your NewRetirement account, you'll be prompted to choose either a Quick or Comprehensive setup. The difference quoted is about six minutes, though we have a hunch inputting a robust portfolio of assets could take longer than eight minutes.
Services
Once you create your NewRetirement account, you'll be taken to a dashboard that gives you an overview of not only your accounts but the many services NewRetirement offers. These include:
My Plan: This section includes Accounts and Assets, Home and Real Estate, Debts, Income, Expenses and Healthcare, Money Flows, Estate Planning, Profile and Goals, and Assumptions.
Coach: Here you'll find suggestions and advice to help guide you in creating your custom retirement plan.
Insights: The Insights Library includes Lifetime Income Protection, Net Worth Statement, Analysis of Goals, Lifetime Cash Flow, Projected Net Worth, Timeline of Milestones, Income and Expenses, Savings, Taxes, Savings Timeline, Savings Needed Forecast, Withdrawals, and Surplus-Gap.
Explorers: These services let you explore the possibilities across many points through projections.
All of these services can be overwhelming at first. Take a few minutes each day to explore each feature and how it can help you plan your retirement.
NewRetirement lets you set reminders according to your schedule. Choose weekly, monthly, quarterly, or annual reminders based on your needs.
If you ever need help, the lower left-hand corner of the dashboard screen lets you seek out Help & Resources, Events & Communities, or Expert Help & Services. You'll also find Scenarios and About the company there as well.
Simple Retirement Calculator
NewRetirement features the Simple Retirement Calculator you can use to determine at what age you can retire. You can also view your projected net worth.
After entering your details, NewRetirement also lets you tweak the dials by running various "what if" scenarios. Simply change the details in this section to see how your net worth and retirement age are affected.
NewRetirement notes that while this app certainly can help answer some of your basic questions, it's no replacement for true financial planning. Take a more comprehensive approach to receive more accurate answers.
Plans and Fees
Besides the monthly rates listed below, NewRetirement doesn't charge additional fees for basic and paid plans. See the "Additional Services" section next to learn more about the two other paid services NewRetirement offers.
Basic: NewRetirement doesn't require a credit card for this free plan, which includes quite a long list of features. You can easily customize your retirement plan to your needs and experiment with "what if" scenarios. Use the Lifetime Income Projections to show your future estimated RMDs and compare that to your tax bracket in Tax Insights. Want to know how optimized your retirement plan is? This free plan will tell you.
PlannerPlus: For just $10 per month, you can use your new PlannerPlus membership to tweak up to 15 variables in your "what if" scenarios. Planning inputs number over 100 and you can even receive digital suggestions and deeper insights than the free plan. This membership also includes entry into Live Q&A sessions and Intro to Planning classes.
PlannerPlus Academy: Billed annually at $270, this top-tier membership features live monthly classes that allow you to dive deep into the most complicated financial questions. You'll also receive priority support should you ever run into an issue. Many classes are recorded for later viewing but you'll need this membership to view them.
If you'd like to try out the PlannerPlus plan without a commitment, NewRetirement offers a 14-day free trial.
Additional Services
For those who want a bit more from their retirement plan, NewRetirement offers access to financial advisors at two levels:
Live: For $150, you can consult with a financial advisor to select which retirement plan best fits your needs. After scheduling a session, you'll speak one-on-one about any financial questions you have. Many people use this time to inquire about the viability of their retirement plan, from how accurate it is to whether or not they're on track to complete it before retirement. This financial advisor can also coach you on how to use NewRetirement to your advantage and answer any questions you have about the service.
Advisor: A session with a Certified Financial Planner (CFP) starts at around $999. Unlike the coaches that you meet with in the Live sessions, these CFPs have a bit more knowledge they can share. You'll know the advisor fee before you even schedule the session. Since there are no advisory fees associated with any NewRetirement accounts, scheduling this session can help you get targeted help where you need it most. These CFPs can help you customize your plan so you can retire without worry.
While neither of these additional services necessarily requires a paid plan, they can make it easy to check in with a financial advisor when you need it most. With access to your profile, experts can also give you more contextual advice than you'd find elsewhere.
Security
NewRetirement uses Plaid to connect your financial accounts. It also relies on 128-bit encryption to transfer your data.
NewRetirement Advantages and Disadvantages
NewRetirement steps into a ring of seasoned and established retirement planning apps and services. Here are a few pros and cons to consider before comparing NewRetirement to see how it stacks up.
Pros:
Free financial and retirement planner
The free plan includes tons of helpful features
Plans are priced affordably
No asset management fees to worry about
One-on-one Zoom sessions
No annoying emails or phone calls about upselling you
Cons:
No mobile app
No wealth management services
Paid plans unlock full features
Some competitors may offer paid features for free
NewRetirement Alternatives
Who needs a net worth tracker when you've got these financial planning tools?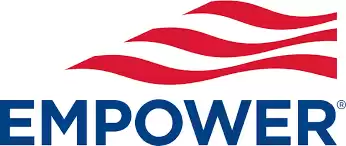 Empower
Take control of your finances with Empower's free personal finance tools. Get access to wealth management services and free financial management tools.
Open Account
Empower Review
Empower: Many people sign up for a retirement planning tool as a way to verify the plans they've already got in place. With Empower, you can receive feedback on your current retirement plan, your asset allocation, and whether or not you've saved enough for retirement altogether. Empower also gives you access to a financial planner when you have at least $100,000 in investments. 
OnTrajectory: For just $8 per month or $80 annually, you can access OnTrajectory's Unlimited plan. This paid plan includes Monte Carlo simulations, customizable chart settings, unlimited "what if" scenarios, and debt reduction strategies. You will have to enter your information manually with this retirement planning site.
Projection Lab: The free version of this financial planning platform includes Monte Carlo simulations. The Premium account costs $9 per monolith but you can try it for free for seven days. If you're a financial advisor, you can use Projection Lab's pro account ($45 per month) to manage your clients.
Savology: This website runs a similar program compared to NewRetirement, with free and paid plans without managing your investment assets. However, Savology lets you share the paid Starter account with your spouse or partner and features 25% off coaching calls. Paid plans start at $72 per year. 
When it comes to figuring out how to grow your wealth and get ready to retire early, NewRetirement can help.
FAQs
Is NewRetirement legitimate?
Yes, NewRetirement is legitimate. It offers free and paid versions so you can better manage your finances and plan for retirement. 
Does NewRetirement offer free resources?
Yes, NewRetirement does offer free resources. The free plan includes a surprising amount of complimentary software but you'll need to pay for the upper-tier plans to access a certified financial planner. 
What other retirement planning apps does NewRetirement compete against?
NewRetirement competes against Empower, OnTrajectory, Savology, and Projection Lab. These services offer similar features at comparable prices based on what you're looking for in a financial planning tool. 
Will NewRetirement manage my investments?
No, NewRetirement will not manage your investments. This financial planning website only offers tools and resources you can use to self-manage your investments. 
Financial Planning for the Future
Planning for retirement isn't always easy, especially when you're younger. However, setting yourself up for success with financial management tools can change that future to one that's more positive and financially secure.
We hope this article has shown you that you can use NewRetirement's tools to plan for your future from a single dashboard. Plus, the multitude of features available on this website, including those that come with the free plan, are enough to keep anyone busy for a few years.
Often we put off planning for the future because we want to enjoy the now. It takes just one or two minutes to commit to setting up a retirement plan you can stick to for years to come.
How much will you save for retirement with NewRetirement?
Get started for free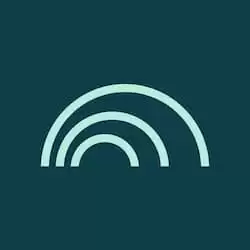 NewRetirement: Retirement Calculator and Retirement Planning
Looking for an easy-to-use retirement planner? The free plan includes a calculator and score to help you plan for the future. For more in-depth analysis and guidance, consider the $8/month premium plan. It offers detailed reports, improvement suggestions, tax modeling, and other useful tools to help you achieve your financial goals. Whether you're starting out or optimizing your retirement strategy, this planner can help.
Open Account