Dave is a popular personal finance app that offers cash advances and a range of banking features.
With millions of users, it provides access to cash advances of up to $500 with no interest. Additionally, users can open a Dave Spending Account to enjoy check cashing, ATM withdrawals, debit card purchases, and even early access to their paychecks.
However, as Dave requests sensitive information and access to user's bank accounts, it's important to scrutinize the app's legitimacy.
In this Dave app review, our objective is to offer a comprehensive evaluation of the Dave app, meticulously conducted through research and analysis of the available information to determine what is the catch is Dave app?
Is Dave Legit?
Dave is a legitimate financial app that offers mobile app-based banking solutions and various services. The app charges a $1 per month membership fee and provides a spending account, a debit Mastercard, and no-fee cash advances up to $500.
Get up to $500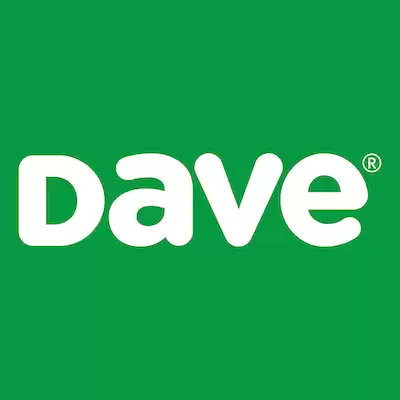 Dave
Meet the banking app on a mission to build products that level the financial playing field
Get paid up to 2 days early, earn cash back with Dave Rewards, and get up to $500 with ExtraCash™ without paying interest or late fees
Join millions of members building a better financial future
Open Account
Dave Review
Dave's Features and Services
Dave's standout feature is its cash advance service, allowing users to borrow up to $500 without any interest charges.
This service aims to help users avoid overdraft fees and bridge financial gaps. The app also provides a range of traditional banking features, such as check cashing, ATM withdrawals, and debit card purchases.
Additionally, users can enjoy the convenience of early access to their paychecks, providing added flexibility and financial control.
Membership Costs and Fees
To access Dave's services, users are required to pay a $1 per month membership fee.
The checking account associated with the app has no minimum balance requirement and does not charge overdraft fees.
However, it's worth noting that ATM withdrawals from non-MoneyPass ATMs incur a $2.50 fee.
Does Dave Have Hidden Fees?
Upon visiting Dave's website or app, one cannot overlook the abundance of footnotes, disclaimers, and fine print displayed at the bottom of the page.
Unlike its competitors, Dave doesn't constantly flaunt the phrase "No hidden fees" on every screen.
While Dave claims to offer a $500 cash advance without interest or fees, it's important to note that it is not entirely free. To obtain a cash advance, one must first become a Dave subscriber, which incurs a monthly cost of $1.
It is worth mentioning that merely deleting the Dave app doesn't put an end to this recurring fee, a mistake that many users have complained about online. To cease being charged, users must cancel their Dave account.
Unlike some other apps like Earnin, which provides instant cash deposits, Dave's cash advances take three days to process. If you require your money urgently, you can pay an Express Fee to receive it within 8 hours. The Express Fee starts at $1.99 and increases to $5.99 for advances of $100 or more, depending on the amount borrowed.
Once you receive your cash advance, Dave encourages you to leave an optional tip to support the availability of their services for other users. However, it's important to recognize that Dave is a for-profit company that is now traded on the stock exchange.
Consequently, the majority of the tip contributes to Dave's financial performance. Nevertheless, Dave does make an undisclosed donation to Feeding America for every tip it receives.
As we discussed in our review of the Dave app, these expenses can accumulate rapidly. Opting for the same-day option and leaving a 10% tip on a $100 advance, for instance, would result in $17 in fees. If this amount is repaid within one week, the effective annual percentage rate (APR) skyrockets to an exorbitant 885%, surpassing the rates charged by many payday lenders.
User Feedback and Reputation
According to the information obtained from the Google Play Store and Apple Store, Dave has received positive ratings from users.
On the Google Play Store, Dave has an average rating of 4.3 out of 5. Similarly, on the Apple Store, it has achieved a high rating of 4.8 out of 5.
These ratings indicate that a significant number of users have had positive experiences with the Dave app.
While user experiences can vary, it is important to consider the overall feedback and reputation of the app. User reviews and ratings can provide valuable insights into the app's reliability, customer support, and overall user satisfaction.
Conducting thorough research by reading reviews on reputable platforms can help gauge the general sentiment and reliability of the app.
Data Privacy and Security
Given the sensitive nature of the information Dave requests, it's crucial to evaluate the app's data privacy and security measures.
According to Dave's blog post on security, the company takes the security of its users and their data seriously, implementing measures that go beyond standard practices to ensure a safe environment.
When it comes to security practices, the company adopts a read-only access approach to user accounts, meaning they cannot overwrite or modify user data. To protect the transmission of data to their site, they employ 2048-bit encryption, which adds an additional layer of security during data transfer.
Sensitive data such as passwords, social security numbers, and other personal information are all encrypted to prevent unauthorized access.
It's important to note that the company does not store users' online banking credentials and has no intention to do so. The banking credentials are used solely for authentication and verification purposes to confirm the ownership of the provided account.
To ensure the physical security of their data, the company's data center is monitored 24/7 by security personnel. This continuous monitoring helps maintain a secure environment for storing and processing user data.
Is Dave Legit and Worth Using?
Based on available information, Dave appears to be a legitimate personal finance app offering cash advances and banking services. Its cash advance feature, along with other banking functionalities, can provide users with convenient financial tools.
However, it is essential to exercise caution when sharing personal and financial information online. Prioritize reviewing user feedback, assessing the app's privacy and security measures, and making an informed decision based on your individual needs and comfort level.
So What's the Catch with Dave?
There's no catch, Dave is legit.
In fact, we've ranked Dave as one of the best cash advance apps out there if you need money quickly and don't want to take out a personal loan.
When you need to bridge your checking account to make payments, cash advance apps like Dave can lend a helping hand.
With Dave, you can get up to $500 without paying any interest or negatively impacting your credit score.
Short-term loans, often called payday loans, with Dave are often a great safety net you can turn to when times get financially tough.
Dave was founded in 2017 by Jason Wilk, who is the current CEO. He wanted to give consumers a financial friend they could turn to in times of need.
The monthly subscription fee for Dave is $1, plus any tips your generous heart feels like donating. These tips, however, are not required.
When you open an account with Dave, you'll also open a spending account, which is more or less a checking account. The Dave Spending Account doesn't have any overdraft fees and doesn't charge you if you have a low balance.
Get up to $500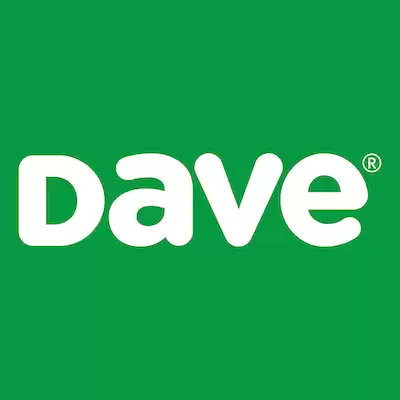 Dave
Meet the banking app on a mission to build products that level the financial playing field
Get paid up to 2 days early, earn cash back with Dave Rewards, and get up to $500 with ExtraCash™ without paying interest or late fees
Join millions of members building a better financial future
Open Account
Dave Review
Our Pick: Albert