Making an extra $1,000 per month sounds like a great idea, especially in a day and age where every penny counts. While that extra money can go a long way in helping you make ends meet and even save a little for a rainy day, sometimes it can be hard to figure out just where to get $1,000 more per month. If you're struggling to find a good way to earn an extra $1,000 per month, you're not alone.
That's why we've put together this guide. As you'll see from the lengthy list below, there are plenty of ways to make an extra grand per month. Think of all the things you could do with an extra $1,000 to put towards groceries, savings, that debt you incurred to pay for a car repair bill, or anything else. All it takes is knowing where the money is and how you can unlock that money to put it to work for you.
While it's certainly possible to take advantage of all of the ways to earn $1,000 per month below, it's not necessary in most cases. Instead, choose those opportunities that speak to you most and help you develop a brand or an approach you can use for the long term. After all, many of these ways to earn more money can turn into a replacement for your day job so you don't have to work as hard.
Are you ready to see how you can make an extra $1,000 per month? Let's get started!
48 Ways to Make an Extra $1,000 a Month
With so many ways to make $1,000 or more per month, it's easy to see you can maximize your time to achieve your financial goals. 
1. Advertise With Your Car
Slap some advertising on the side of your car and you could be earning anywhere from $200 to $1,000 or more per month. While there are plenty of scams out there when it comes to paying you to advertise on your personal vehicle, legitimate opportunities can be lucrative. These include Wrapify, Carvertise, Free Car Media, StickerRide, and Nickelytics, which will pay for the wrap to be installed on your vehicle. There's no application fee (at least for legitimate companies) but you should own a newer vehicle with updated insurance.
2. Author an eBook
When you self-publish through Amazon Kindle, you can earn up to $1,000 per month. Shorter eBooks are the best since many people purchase them as a way to learn more about a topic without boring themselves. If you sell at least 100 eBooks at $10 per purchase, you can easily make $1,000 per month.
In many ways, this is a passive income source because you only have to write the eBook once. At the same time, it is an investment when you think about planning the book, writing it out, editing it, and then doing some graphic design to help it stand out. However, you can also incorporate an eBook into a larger marketing strategy to earn even more.
3. Babysit
Babysitting might not be the most glamorous job but it's a great way to earn some money by looking after younger siblings or acquaintances. Babysitters should know about CPR and how to contact the authorities should an emergency arise. You can also charge more if you're experienced in taking care of children as well.
Most babysitters make around $12-$20 per hour, so babysitting for 5 hours a week could help you earn $100 pretty quickly. At the same time, you'll probably have to babysit a few times before you get a steady client or charge more as you've gained experience. However, loyal parents will certainly keep you on speed dial if you do well.
4. Become a Freelancer
Freelancers make up a large part of the self-employed population. With so many niches you can choose from, the possibilities are practically endless. Freelancers tend to use skills they already have and excel at to earn money, from $20 per hour at the low end to over $100 or more per hour for the most experienced freelancers. That means you can easily start today as a freelancer if you'd like. 
There are many areas that you can specialize in as a freelancer, including technical troubleshooting, web development, marketing, bookkeeping, graphic design, etc. Put your services out there to start connecting with clients and once you get a few steady ones that will pay you $100 an hour, you can easily make your $1,000 per month goal.
5. Become a Mobile Notary
If you don't mind traveling, consider becoming a mobile notary. This person ensures that legal documents have been signed by the appropriate parties. For anywhere from 1-2 hours of work, you could earn $50-$200 or more. With 10 appointments at $50-$100 per pop, that $1,000 per month is closer than you may think.
6. Become a Personal Trainer
Like working out and helping people achieve their physical fitness goals? Check out becoming a personal trainer. This job allows you to work out and still get paid for it, as long as you don't do the former on the clock. Integrate your healthy lifestyle with your work to prove your technique and clients should come flocking in. With most rates hovering around $60-$100 per hour for the best personal trainers, a few hours of work per week could keep you afloat at an extra $1,000 per month.
7. Become a Real Estate Agent
If you're looking to make extra money, check out the process of becoming a real estate agent. You won't get paid hourly, but your commission rate should kick in once you've made a sale. Referrals and marketing are the easiest way to get leads as a real estate agent, though you can easily learn more about the area in which you live to sell it better. Real estate agents must keep their licenses renewed, which can be costly in some cases. However, selling a home for $10,000 in profits a few times a year could help you make your goal of $1,000 or more.
One of the best side hustles you can do if you like to drive, ridesharing allows you to see the neighborhood around you and get paid for it at the same time. Uber and Lyft will pay you around $15-$20 per hour to drive people around. As long as you have a valid driver's license and insurance, you can earn tips a few nights a week. The best times for rideshare drivers are often the weekends since many people go out and drink then.
9. Become a Scopist
A scopist is a specialized transcriber who works with court reporters and transcripts of official proceedings. This position pays by the hour or by the page, anywhere from $25-$30 per hour depending on experience and complexity. Scopist can even charge extra for rush jobs. As long as you work 35 hours per month at $30 per hour, you'll be able to meet your $1,000 per month goal.
10. Become a Social Media Manager
If you enjoy social media such as Facebook, Instagram, Twitter, and TikTok, you'll love becoming a social media manager. Knowing how to use these platforms to get leads and generate interest will help you earn $25 per hour on average. You'll have to work 40 hours per month to get your $1,000, but it may not even seem like a job at the end of the day.
11. Create and Sell Printables
Creating and selling digital downloads can help you make $1,000 per month. While it may take some time to get going, you can easily create a printable and passively earn income from it as people pay for its use. In fact, $2 here or $5 there can easily turn into $1,000 or more per month. Plus, you get to express your creative side!
12. Customer Service Representative
Talking on the phone with customers or chatting with them virtually can help you get to your $1,000 per month goal. This job allows you to work from home with flexible hours. Most customer service reps make about $16-$18 per hour on average. This will require you to work about 65 hours per month to achieve your goal, which is about 16 hours or so a week
13. Deliver Food
You can earn money delivering food through Uber Eats and Postmates. Most drivers make about $15-$20 per hour, meaning you'd have to work about 50 hours per month to earn $1,000. That's less than 15 hours per week, which isn't bad considering you could work a full 8 hours each weekend day and get the job done to earn $1,000 per month.
14. Develop a Niche Website
Gaining knowledge and sharing it when it comes to niche subjects can be a great way to earn some extra income. All you have to do is create a website that showcases your knowledge and then offer products to add up to $1,000. For example, you could offer trinkets of a popular game, knowledge about social media marketing strategies, or even consult on a popular sport. This is just one way you can earn money online to get $1,000 or more per month.
15. Donate Plasma Locally
If you're not afraid of needles, you can donate plasma a few times a month to earn close to $1,000. You'll be restricted to how many times you can donate per month, but with $20-$50 per donation, it won't take that long to get to $1,000. Plus, you can easily combine this opportunity with others on the list to meet your goal and make $1,000 fast. 
16. Dropship through Amazon FBA
Dropshipping is the new way to avoid housing inventory while still making a quick buck. If you want to make $1,000 per month, find a product that has a lot of potential and not a lot of competition. In fact, you can earn $1,000 or more just by selling 35 products at a $30 price tag.
17. Explore Property Management
If you like to handle tenant needs and keep up landscaping and such, look into property management. This position can be good if you are a real estate agent or have rental properties of your own, though you may need a real estate license in some states. However, becoming a property manager can be a great way to find good properties to invest in as well.
18. Fiverr Freelancer
Post your gig on Fiverr and attract clients to earn $1,000 per month. There's no guarantee you'll get any leads but you can easily find one–time or even networking gigs here. Just create a profile and you can start getting clients to contact you. The average hourly rate is advertised at $60 but even with a few jobs here and there you can build up from $20 to $1,000 or more once you get going.
19. Freelance Writing
Use Upwork or Fiverr to get started and gain experience as a freelance writer. Getting anything above $0.10 per word is key since you'll want to write less and earn more. You can also get started with jobs that pay between $0.07 and $0.10 to gain experience.
The more clients you have, the better since some can drop off. However, this can be a good way to get your foot in the door and make connections for potentially profitable results. If you wrote 20,000 words per month at a rate of $0.05 per word, you'd make your $1,000 goal. That would require you to write a total of 10 2,000-word articles or 20 1,000-word articles per month.
20. Invest in Real Estate
There are many ways to invest in real estate, from purchasing a rental to crowdfunding and more. This type of investment can be passive but it depends on how you invest. For example, if you own a rental, you could make $1,000 or more to pay for your mortgage. However, you'll probably need more than one rental to get to $1,000 per month, depending on where the property is located. Apps like Groundfloor and Fundrise can help you invest in real estate.
21. Invest Passively
Investing passively requires some time and patience and isn't necessarily the best way in terms of how to get free money. For instance, having tons of capital at your fingertips is great, but you'll also want to consider how you can passively invest in other ways, such as starting your own business or purchasing businesses that are already making this much and improving them to earn more and sell at a profit.
22. Lead Generation Site
If you know something about local SEO, social media marketing, and generating leads, you can easily sell them to businesses that need them. Use an existing website or create your own to rank and generate leads and find someone willing to pay for your work. This type of job is flexible and scalable and allows you to charge a flat fee per month to manage ads and SEO. You may even be able to commit only 5-10 hours per week to earn $1,000 per month once you get started.
23. Maximize Downtime
There are many ways you can maximize your downtime, from the best money-making apps to winning real money from apps. In fact, some apps will award you a bonus for signing up. All you have to do with your downtime is answer survey questions, take advantage of credit card rewards, and complete microtasks. Do a few of these per month and you'll be set to earn $1,000.
Paid survey sites include Survey Junkie, Swagbucks, MyPoints, and InboxDollars. Credit card rewards are best if you don't carry a balance and you can complete microtasks through Mechanical Turk. While it might take some time to stack up rewards, you can combine them with other actions on our list to earn $1,000 per month.
24. Offer Handyman Services
If you're good at fixing things around the house, this one's for you. Handymen and women are paid per job, so it depends on what types of work you're capable of, from plumbing and electrical to HVAC and more. If you get a few jobs at $100 per hour, you're set to earn $1,000 extra per month.
25. Offer Your Services as a Substitute Teacher
If you want to earn $100 per day on average, all you have to do is substitute for 10 days per month. This job can help you get to know local schools, learn more about subjects, help schools out, etc. Plus, you're not tied down to a classroom or subject.
26. Pet Sit
Does dog walking, watching pets in their own house, or even caring for them at your house sound appealing? Pet sitting can be a good way to get some furry friend love without commitment. Plus, you can earn anywhere from $15-$20 per hour doing this, so pet sitting a few times a week could get you $100 within a week or about $400-500 per month. If you're able to find a steady client, that rate can easily go over $1,000 per month.
27. Provide In-Home Daycare Services
A family could pay up to $1,000 or more per child for daycare in a single month, so there's potential here to earn some big bucks. In fact, you can set yourself apart by offering safe quarters, learning experiences, a clean environment, etc. Just make sure you abide by state laws and regulations, especially regarding insurance and liability. You may need a license as well. However, making $300 fast could be easier than you think with daycare services.
28. Pick Up Junk
Put a trailer and a strong set of hands together and you've got the makings of a junk services business. You'll get paid by people to haul their junk off to the dump and you may have the potential to salvage a few things to sell for a profit later on. Most junk haulers charge per load or hour, so you could earn quite a pretty penny on a weekend if you work hard. Plus, you can network with businesses that remediate mold or broken-down houses to earn contracts as well.
29. Seasonal Work
Yard work, mowing, and removing snow sound like chores, but they can earn you quite a bit. For an average lot size, you may earn $30 for a few hours of work. You'd have to make up 35 hours to earn $1,000 in a month, but there are things you can do year-round to make money. You can clean gutters, rake leaves, landscape, mulch flower beds, or do other odd jobs.
30. Sell on eBay
You can sell or resell items on eBay, depending on what you have. This job allows you to set your own hours and terms to sell what you want to or even make stuff to sell. The most popular items on eBay include electronics, collectibles, clothing, and kids' toys. However, you'll probably want to do some research on a niche you can choose to earn money. Shipping might take away from your profits, but it's easy to build up to making $1,000 per month or more with eBay.
31. Sell Your Crafts on Etsy
Selling what you make can be hard, but not with Etsy. Instead, you can earn passive income for what you've made and customize your future projects for even more profit. What you make will depend on what you sell and how much you spent to make it. However, you can make use of keywords and trends to profit big from selling on Etsy. Just don't overlook customer service.
32. Sell Your Photos Online
From wedding photography to family photography, there are many ways you can earn money from your photos. For example, you can take pictures for a real estate agent or sell photos through Shutterstock, Getty Images, etc.
33. Shop for Instacart
If you like to pick out groceries for people and go to different stores, check out Instacart. This opportunity offers shoppers a great way to find out about different products than what they normally choose at the grocery store. You'll have to provide your own vehicle, but you can include a personalized touch for tips to earn your way toward $1,000 per month. Earnings will depend on how many orders you get and how much you earn in tips, as well as how much you work.
34. Start a Pressure Washing Business
You can easily rent out your high-tech tool to help locals around you, including businesses. Start with a pressure washer, even though it's an investment. It's probably something you'll use around the house anyway and it can be a good start to a car washing business as well.
Most pressure washing jobs are $50 per hour, so you wouldn't have to work more than 20 hours to get your goal of $1,000. Who knows, maybe you invest that $1,000 into another business to double or even triple it.
35. Start Your Own Cleaning Business
If you like to clean houses and businesses, you may be able to start your own cleaning business. You could work for a few hours each night or a longer time on the weekends, depending on your clients. Plus, you can use chemicals you know will perform and help meet your client's needs. Repeat clients will help with a steady income, but you could be earning $100 in a day or even per week. That will still get you close to $1,000 per month.
36. Start Proofreading
Proofreading experts have made upwards of $40,000 per year, which is easily three times your $1,000 per month goal. When proofreading, you can work flexible hours, work from home, and work on your own terms. However, you'll want to have a few tools to consult and use in addition to a website to showcase your talent. Once you find steady clients, that $1,000 goal will be nothing. For example, if you got a $200 monthly retainer from five clients, you're already set.
37. Start Your Own Blog
This one requires some work and patience to get started, but you can pick what niche you want to get into and then go from there. You don't necessarily need web designing skills, and you can get money through affiliate links, advertising, etc. You can also sell your own digital downloads such as guides and earn anywhere from $0 to upwards of $10K or more per month if you work it right.
SEO and marketing will set you apart as well individually. However, starting a blog requires you to commit time to develop it and keep it up. That said, it can be rewarding and a great way to connect with an audience.
38. Start Your Own YouTube Channel
Would you like to become an influencer or speak as an expert on a topic? Maybe unbox things or do daring things that other people can't? Do you like to entertain your audience?
If you answered "yes" to any of these questions, you should start your own YouTube channel. All it requires is a way to shoot video and audio and edit it and upload it. Plus, you can earn from Google Ads and even send people to your website to purchase things, sign up for classes, etc.
39. Teach English
Do you want to teach online to those in other countries? Check out becoming an English teacher. You make about $20 per hour, so you'd need to work at least 50 hours to reach your goal of $1,000 per month. A language background is a plus but you'll need a bachelor's degree to qualify.
40. Transcribe Audio Files
A high word-per-minute (WPM) typing speed will help you succeed as a transcriptionist. Transcriptions are measured in audio minutes, not how long you spend transcribing that minute. That means if a job pays $0.30/audio minute and it takes you one minute to transcribe that audio minute, you'd make $18 per hour. You'd have to work about 60 hours to get your goal of $1,000 per month. However, you can transcribe many things for various clients, from YouTube videos to scientific studies.
41. Tutor Your Peers
Tutoring can lead to you potentially getting paid in cash to help someone learn about something you're familiar with. Earning $20 per hour would require 50 hours of work, but you could charge more during test times or for more advanced subjects. In addition, group tutoring would be a great way to go since you could maximize your time for the profit you make.
42. Virtual Assistant
According to the U.S. Bureau of Labor Statistics, you can earn $19 per hour on average as a virtual assistant. That means if you worked 55 hours per month, you could hit your goal of $1,000 or more. That's about 14 hours per week or 3 hours per day. Plus, you can even start your own business and find jobs you like. Common duties for a virtual assistant include setting appointments, answering phones, emailing, social media management, graphic design, customer service, project management, travel arrangements, editing/proofing, etc. 
43. Virtual Bookkeeper
If you like to help small business owners keep track of their finances and are good with numbers, you can charge anywhere from $60-$80 per hour to help keep the books. Some of the benefits include working from home, flexible hours, good pay, and there's no degree or certification required. While you might want to have some hands-on training or at least some experience in keeping books, that's something you could learn online or pay for a course.
If you charged $60 per hour and worked 8 hours per week, you could net $1,440 per month, which would help offset self-employment taxes.
44. Work for Amazon
Amazon offers several in-person and remote jobs you can take advantage of. The minimum hourly rate is $!5, so you'll have to work at least 70 hours per month to get $1,000. Amazon offers roles in customer service, warehouse, and more.
45. Work for Amazon Flex
If you have a four-door midsize sedan and are 21 years old with a valid driver's license, you can become an Amazon Flex driver. You'll get paid $15-$20 per hour to deliver Amazon packages, so if you like driving and want a job where you can supervise yourself, this could be it. It might take you about 60-80 hours to make it but you can easily get physically fit if you deliver a lot of heavy packages.
46. Work Part-Time
Working part-time is technically anything less than 40 hours. That means you could work part-time if you're working 35 hours or 5 hours. It all depends on the job you do. However, most part-time jobs offer minimum wage, which puts you at about 60-80 hours per month to make your $1,000 goal.
47. Work Weekends
It might not sound appealing, but you could work days or nights, depending on what you want to do. It may be hard to get stuff done during the weekend if you have a regular 9-5 but it could be a good way to save up for something or just get some extra experience. Plus, it's always a good way to network with potential clients as well, depending on what you do. If you're looking to save $1,000 or more, working weekends can help you get that savings account going. 
48. Write Your Own Courses
Showcase your talents by making a video course or PDFs to download. The more interactive these courses, the better. You can easily share your courses on Udemy or Skillshare and charge people for the privilege of learning from you. Courses can go from $50 to upwards of $1,000 or more depending on the subject and demand. If you're looking to make $800 fast and without putting too much effort in, check out writing your own courses.
FAQs
How can I make an extra $1,000 per month quickly?
There are many ways you can earn an extra $1,000 per month quickly. You can babysit for your family for a few nights, work as a food delivery driver for a few days, or even take advantage of a credit card bonus to earn significant rewards. 
What are ways I can make an extra $1,000 per month if I have a full-time job?
There are many ways you can earn an extra $1,000 per month if you have a full-time job. These may include taking up your free time, but they can be a great way to save up for a large expense. Examples include taking up a part-time job to work weeknights, working weekends for a few hours at a time, or even setting aside an hour or two per day to create things to sell on Etsy. 
Will earning an extra $1,000 per month bump me into the next tax bracket?
Yes, earning an extra $1,000 per month could potentially bump you into the next tax bracket, depending on your situation. Talk to a tax professional to discuss how the increase in income could potentially affect how much you owe in taxes.  
Increase Your Income Potential
Making an extra $1,000 per month doesn't have to be a huge undertaking. We hope you've seen with this article that there are almost 50 different ways to make a grand more per month than you're earning now. With each opportunity, you may even find something new and connect with people in such a way that allows you to leave your boring old 9-5 job in the dust for a better way to make a living. Where will earning an extra $1,000 per month lead you?
Earn up to $100 today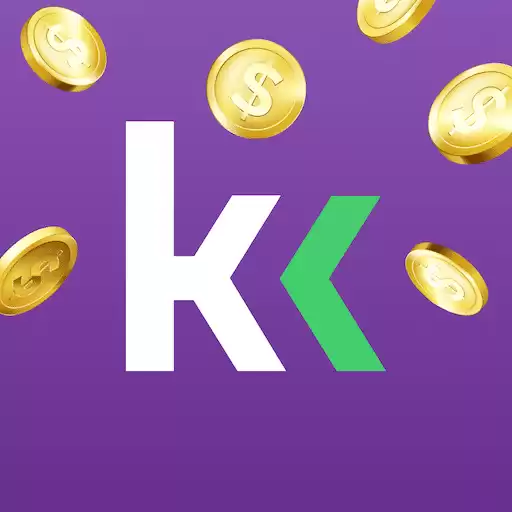 KashKick
Trusted by 2M+ users like you
This site pays you cash to play mobile games, save money, take surveys, and see offers — make $100 today. Over 2 million users agree that KashKick is a fresh and lucrative way to earn money and get paid directly to your PayPal!
SIGN UP & START EARNING NOW