New York, one of the most populous states in the United States, is home to one of the world's largest economies. As of 2022's third quarter, it had the third-highest gross domestic product (GDP) in the country at 1.568 trillion US dollars, beating Florida at 1.568 trillion US dollars.
The state is currently home to 2.2 million small businesses, with 4.1 million people under their employ. With such a booming economy, New York is a great place to do business. If you're planning to start your own business this year in the empire state, we have 20 business ideas for you.
Best Business Ideas in New York
Do you want to make money in New York? Here are the best ways to do so in New York if you're looking for profitable business ideas.
1. Real Estate
To get started in the New York real estate market, you need to get a license. Anyone above 18 years old with 75 hours of relevant education can take the state real estate exam.
Try to get a sponsoring broker if you can. On-the-job experience will be of significant help once you pass the exams and begin your practice.
To invest in real estate in New York, one needs sufficient funds, a good credit score, knowledge of the local real estate market and a legal understanding of relevant laws and taxes.
If you don't have a ton of money to invest in real estate, you can still start investing in real estate with Arrived — a real estate crowdfunding company that lets you invest in shares of rental properties.
Best for low minimum investment

Arrived
Arrived is a very easy-to-use platform that allows individuals to invest in real properties for as little as $100. This option is best for users who want to make money consistently and let their money make them money.
Open Account
Arrived Review
2. Gift Shop
Giving gifts will never go out of style. People will always have occasions where gifts play a significant part throughout the year. For this reason, a gift shop would be a great business idea, given that you don't have much competition.
Make sure your shop selections cater to the people's tastes in your area. A good variety of items, coupled with creative marketing, can catapult you to success.
3. Coffee Shop
In 2020, Americans drank 1.87 cups of coffee a day on average. Coffee shops are also becoming an engaging social space, with people enjoying spending time or meeting people there. If you're passionate about brewing coffee and crafting your own drinks, this could be a great market to enter.
You have three options: getting a franchise, buying an existing business, or starting from scratch. They have different levels of difficulty, and your decision will depend on your vision for the business.
4. Cleaning Service
Many people find cleaning stressful and would be happy to pay someone else to do it. Starting a cleaning business doesn't require much capital as it requires mostly skill and cleaning supplies. This will get you jobs in households or smaller areas.
If you want to expand your clientele, you can invest in cleaning equipment and hire employees or partners to help you out.
5. Freelance Writing Business
Due to many businesses closing during the pandemic, many people have turned to freelance work. The year 2020 saw 59 million people in the United States doing freelance work, a significant increase from 2014's 53 million.
You can start by finding a niche and setting up a writing portfolio you can send to potential clients. If you're new to the field, try finding work on freelance job sites.
With good work, marketing, and network building, you can establish a reputation for yourself and attract clients toward you.
6. Daycare
Opening a daycare center is the perfect business for anyone passionate about childcare and education. However, it does require quite a bit of planning and licensing.
Aside from getting the right location, equipment, and staff, you need to comply with state requirements for childcare. You can check out the New York state requirements here.
7. Pet Grooming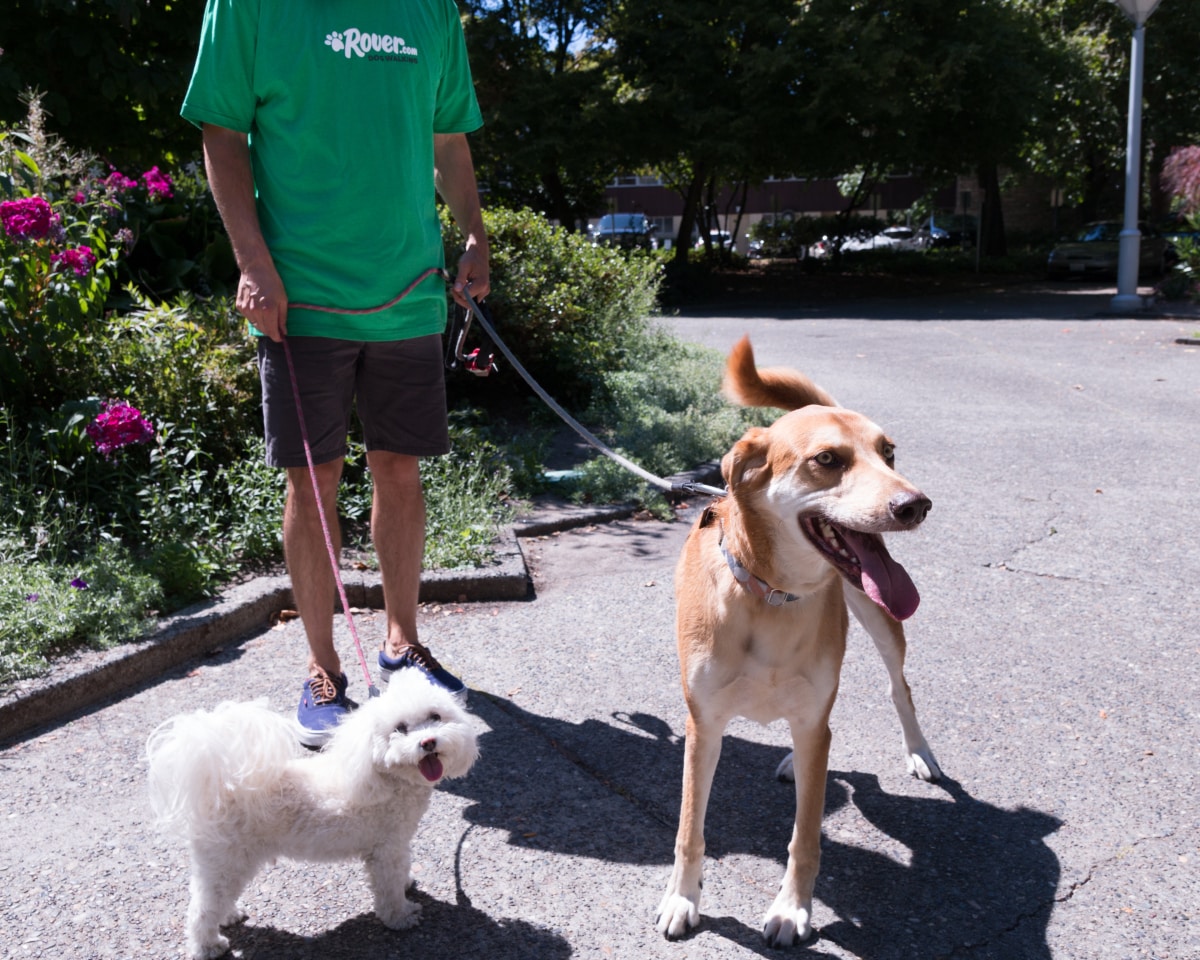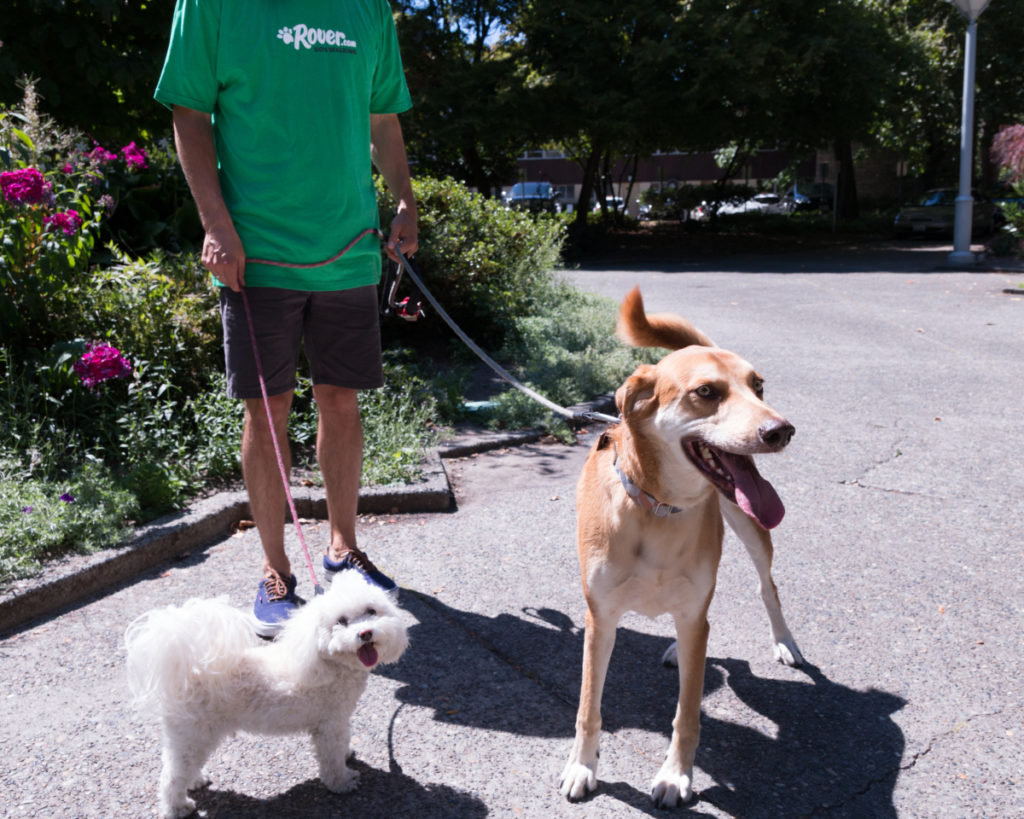 If you love your furry friends and know how to care for them properly, pet grooming or becoming a dog walker could be the perfect business for you.
You could start by signing up for services like Rover that connects pet owners with pet sitters and dog walkers.
The platform offers a range of pet care services, including dog walking, pet sitting, and boarding. Rover operates in multiple cities across the United States and Canada, and allows pet owners to search for and book trusted and reliable pet care services in their area.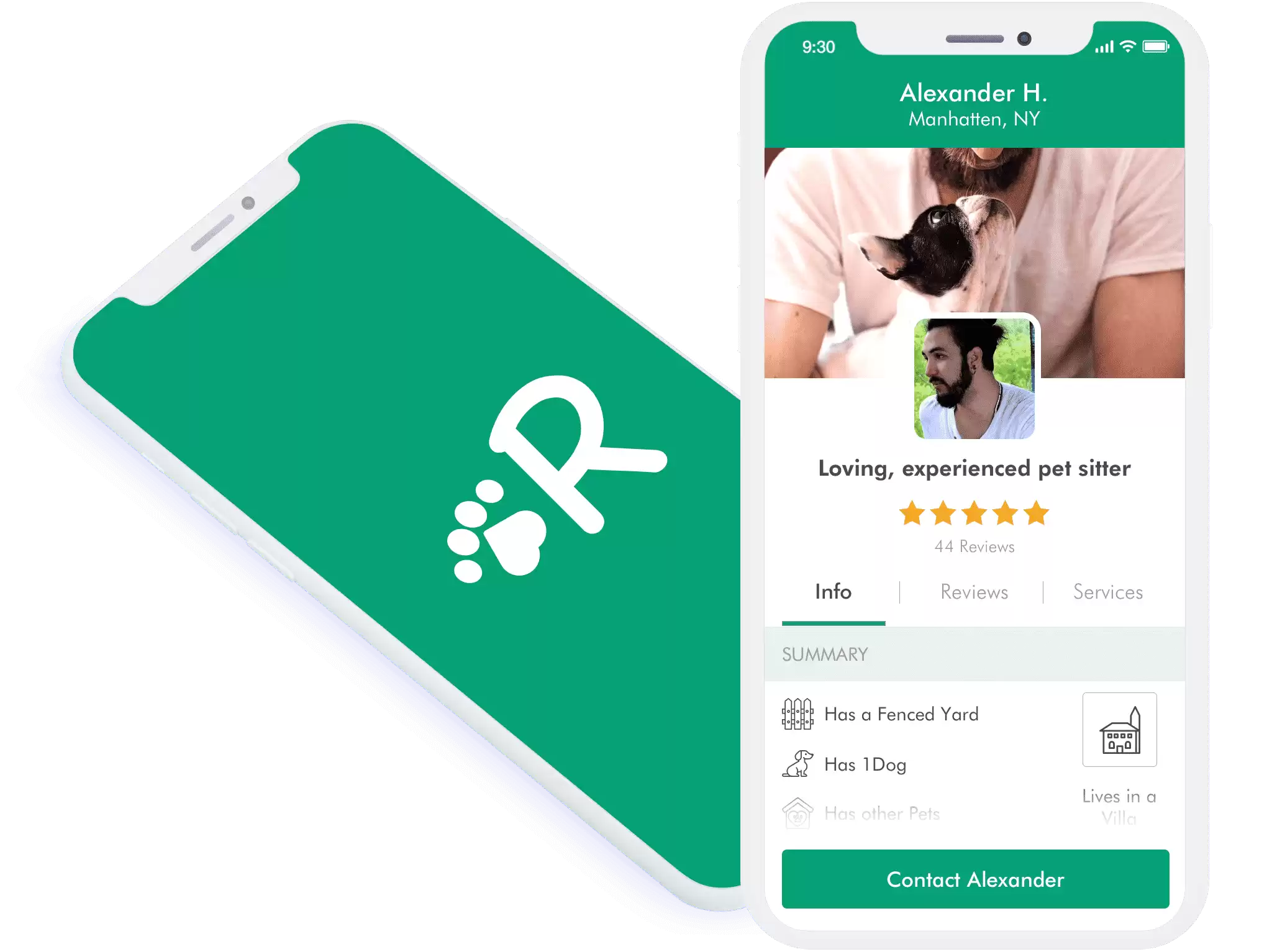 Rover
What can be more fun than walking dogs around your neighborhood and get paid? You can do it on your time and get paid today with Rover! According to Rover, dog walkers and sitters can earn up to $1,000 per month.
Start Earning
8. Aerial Photography
Drone photography is seeing a surge in popularity at the moment. It's a unique way of capturing special moments or grand locations. Not only can it capture New York's many breathtaking views, but it can also provide fresh angles to everyday scenes.
Aside from skill and equipment, you will also need to follow drone laws in New York. It is illegal to fly them in New York City.
To fly them outside of the city, commercial drone pilots in New York must comply with FAA's Part 107 Small UAS Rule, which mandates passing the FAA's Aeronautical Knowledge Test to obtain a Remote Pilot Certificate, to operate drones for work or business purposes.
9. Blogging
Many writers and entrepreneurs have seen success in monetizing their blogs. Setting up your own blog or website is now easy and relatively affordable. In ConvertKit's state of blogging report, pro bloggers reported making an average profit of $138,064, while amateur bloggers made $9,497.
But in a market that is so highly saturated and competitive, you'd have to work to make your blog into something special. You need to find a focus or niche and produce valuable, engaging, and high-quality content to attract readers.
10. Food Delivery Service
Due to the pandemic, many restaurants now have limited indoor dining slots or have let go of the practice altogether. This increased the demand for food delivery services.
You can go about your business in a couple of ways. Will you also be making your own food? If not, which restaurants will you deliver for? How many people will you employ? You can be creative with your business model, provided it fulfills a need in your area.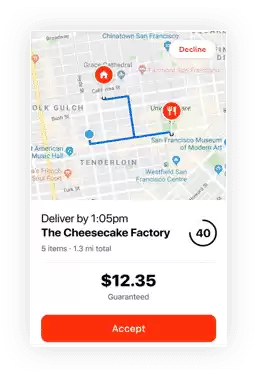 DoorDash Driver
Earn extra money for your short-term or long-term dreams with DoorDash. As a Dasher, you can be your own boss and enjoy the flexibility of choosing when, where, and how much you earn. All you need is a mode of transportation and a smartphone to start making money. It's that simple.
Learn More →
DoorDash Review
11. Property Management
With New York being a major city, you'll find no shortage of rental properties. One way to take advantage of this without owning property is by working in property management.
If you want to establish a property management business, you'll have to obtain a real estate broker's license. However, if you work as an employee of a property owner, you don't need one. For more information, you may contact the New York Real Estate Commission.
12. Web Design Agency
Websites are becoming more necessary for businesses everywhere. Establishing a web design agency would be a great way to tap into this market.
Aside from setting up your team and equipment, it's a good idea to offer pre-made packages on your platforms so potential clients know what to expect.
13. Home Tutoring
Home tutoring is relatively easy to get into, depending on the business structure you wish to have. Try to especially consider your niche and schedule.
On a smaller scale, you can visit your clients one-on-one or have them come to you. However, if you want to scale your business, you will need to set up a legal business entity and comply with local tax regulations.
14. Beauty Business
The beauty industry is a glamorous small business idea for women and men, but it also takes a lot of hard work to succeed in it.
There are various kinds of beauty-related businesses, so you'll have to choose a focus (hair, nails, makeup? All three?) and create a business plan surrounding it. You'll also have to apply for a cosmetology salon license according to the kind of shop you wish to open.
15. Charitable Business
The world as we know it is deeply flawed, and starting a charity or nonprofit is a great way to help. First, you need to decide what charity to establish, create a mission statement, and incorporate it with your state.
16. Virtual Event Planner
Due to the pandemic, many businesses and organizations have transferred operations into virtual spaces. This shift includes company events, thus increasing the demand for virtual event planners.
Since most of your operations will happen online, you need to establish a strong online presence. This means creating a website and social media accounts to promote your services. However, as a business entity, you will still need to register your business within the state.
17. Sell Your Photography
If you have a talent and passion for photography, you can use them to establish your own business.
As with any business, particularly within the arts, try to find a niche in which you can market yourself. Then, figure out a business plan. Will you just be selling prints of your own selections? Do you take bookings? Do you need to set up a studio?
Answering these questions will help you figure out the next steps for your venture.
18. Mobile Food Truck
Compared to a brick-and-mortar restaurant, a mobile food truck is more convenient and easy to maintain, making it more suitable for new business owners.
After crafting your business plan, you need to obtain a food handler's license, food manager identification license, and vending license from the state health department. After getting these, you can then file for a business permit.
19. Electronic Gadget Repairing
The gadgets and electronics we invest in will most likely break down at some point. However, getting repairs in the brand's official service centers could be expensive. People are always looking for affordable repairs.
Make sure to hire experienced and expert technicians, as they will be critical to your success. Consider diversifying your services as well. It's always good to be a one-stop shop for electronics repairs.
20. Fast Food Restaurants
If you want to establish a fast-food restaurant, you have a couple of options. You can buy into a franchise or create your own brand. The latter is a bit more complicated than the former, but it does offer more control.
Picking the right location and marketing yourself well are critical to your success.
As with all food-related businesses, you will need to obtain various health permits and a business permit before you can begin operations.
The Bottom Line
After starting a business in New York, there are important tasks you should complete to ensure smooth business operations.
These include opening a free business checking account, obtaining necessary permits and licenses, securing appropriate business insurance policies, and starting an LLC if applicable, and filing an annual report with the state comptroller's office.
It is crucial to keep personal and business finances separate and comply with all relevant laws and regulations.
No matter the business idea, success will come with commitment and hard work. Remember to take calculated risks and ask for help, especially in areas outside your expertise.
Earn up to $100 today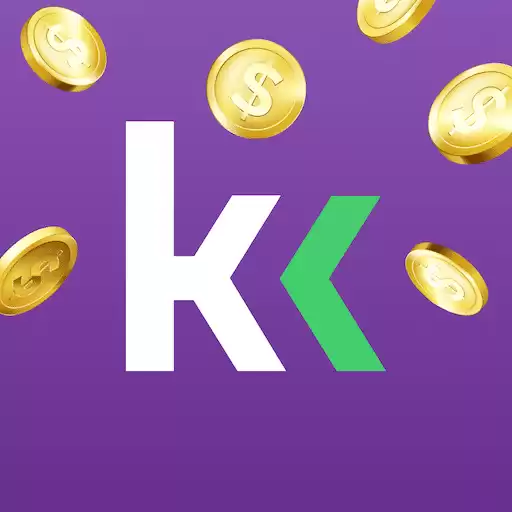 KashKick
Trusted by 2M+ users like you
This site pays you cash to play mobile games, save money, take surveys, and see offers — make $100 today. Over 2 million users agree that KashKick is a fresh and lucrative way to earn money and get paid directly to your PayPal!
SIGN UP & START EARNING NOW