Opening a business savings account might seem odd, but if you think about it, it's a great way to have an emergency fund in case something goes wrong.
In fact, many businesses open savings accounts for several reasons, many of which we'll discuss below.
At the same time, knowing which savings accounts will reward you the most for your money can mean the difference between working for your money and making your money work for you.
Our list of the best business savings accounts below includes many banks you may not be familiar with. These banks offer other financial services as well, but you may only open an account with them for the high interest rate or other perks they offer within their savings account.
At the same time, if you're looking for a business checking account or other business-related financial products, you may find becoming a member serves dual purposes.
Are you ready to find out what the best business savings accounts for 2023 are? Let's get started!
13 of the Best Business Savings Accounts
Here are a dozen of the best business savings accounts you can take advantage of to boost business in a good way. What will you do with your extra savings?
Boost your business savings strategy with the U.S. Bank Platinum Business Money Market account. 
This unique money market account offers one of the industry's highest interest rates, growing your savings while keeping your funds readily accessible.
The seamless integration with your checking account provides convenient financial management.
As your account balance increases, so does your interest rate, and a minimum balance of $10,000 eliminates monthly maintenance fees.
Make the most of the new user special: a bonus interest rate of up to 4.86% APY when you open a new account and complete qualifying activities, subject to certain terms and limitations.
Join the ranks of satisfied business owners and grow your savings under the assurance of FDIC insurance up to $250,000.
Enhance your business savings journey today with the U.S. Bank Platinum Business Money Market account.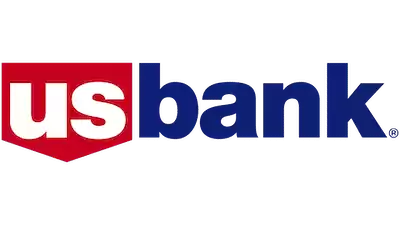 U.S. Bank Platinum Business Money Market Account
A Platinum Business Money Market account from U.S. Bank offers businesses competitive interest rates and convenient access to funds. You can start earning interest right away after depositing funds, and enjoy features such as online banking, check writing, and ATM access.
Open Account
Offer valid through October 4, 2023. Member FDIC.
Banking online is easy with the Live Oak Business Savings account. This account allows you to earn up to 4.00% APY without a deposit minimum.
Opening a bank account with Live Oak does require you to submit both personal and business information, including the bank account from which you'll be transferring funds.
Once this bank account is verified, you can transfer money between accounts. You can also deposit funds through the mobile app, mail, or even use a wire transfer.
Overdrafts are $25 per and you won't be able to use a connected checking account from Live Oak or an ATM card.
If you are interested, you can see the $300 welcome bonus details here.
$300 welcome bonus

Live Oak Bank Business Savings
Open a small business checking account and/or a business savings account by May 31, 2023, with qualifying activities, to receive up to $300 in bonus cash. Enjoy a better way to save for your business. High-yield interest. No monthly maintenance fees. No minimum balance requirements.
Open Account + Claim $300 Bonus
In addition to the Axos Essential Checking and Business Checking, Axos also offers a business savings account that requires a $1,000 minimum opening deposit.
This bank account lets you earn up to 0.2% APY on your funds, with no monthly maintenance fees as long as you keep a $2,500 minimum daily balance on average.
Axos lets you deposit your checks remotely using a mobile device with this savings account. Your interest compounds daily as well, and you get up to six free withdrawals or transfers per statement cycle.
There is a $25 overdraft fee and a chance to earn a bonus if you're a new business. If you use the code NEWBIZ200 on your application and were incorporated after June 1, 2020, you can earn up to $200 in rewards.
If you're not a new business but new to Axos, you can still use the code NEWAXOSBIZ to get $100.
$200 welcome bonus

Axos Bank Business Savings Account
Open a savings account with a $1,000 minimum deposit and enjoy variable interest that compounds daily. Benefit from online and mobile banking, and remote deposit capabilities. Avoid monthly maintenance fees by maintaining a minimum average daily balance of $2,500. Additionally, new business owners can receive a $200 welcome bonus.
Open Account
Read Review
Many people wonder if online banking is safe, and the truth of the matter is that most online banks are as secure as physical locations, if not more so.
With Nationwide Premium Business Savings, you can earn up to 3.75% APY with a tiered variable rate account.
You'll need at least $25,000 to deposit into your new account to earn 1.5% APY on your funds, but you'll never pay a monthly maintenance fee or have to stick to daily balance requirements.
Plus, you'll get free remote deposits, online banking, and image statements. Achieving the full 3.75% APY requires a deposit of $1 million or more.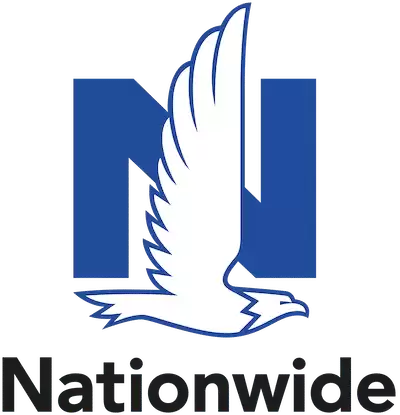 Nationwide Business Premium Savings
Open a high-yield savings business account with a minimum deposit of $25,000 and earn up to 3.75% APY. With no monthly maintenance fee or average daily balance requirement fee, you can enjoy free image statements and online banking. Plus, with remote deposit capabilities, you can deposit checks from anywhere.
Open Account
To earn up to 3.02% APY with Heritage Bank, you'll need to deposit at least $230,000 or more. Balances of $100,000 or more earn you 2.04% APY, but less than that will bring you down to 1.01% APY. However, you'll need a bare minimum of $1,000 to open the account, so there's not much in the way of limits there.
The Heritage Bank Business Jumbo Deposit does have a $15 monthly fee that you can waive, as well as the chance to withdraw freely from your account six times per statement period.
Excessive transactions incur a $30 fee each time. Heritage Bank doesn't offer checks or a debit card with this account, though you do get one free domestic wire per month.
This bank also offers business loans and lines of credit. Check out the Partnership Buy-In Program to see how you can expedite a partnership with Heritage Bank's help.
Members of this credit union can earn up to 3.05% APY on balances of $10,000 or more. American Heritage FCU offers competitive rates across the board and balances are insured by The National Credit Union Administration (NCUA) for $250,000.
AHFCU offers members several accounts to choose from, including the following:
Share Savings
Standard Money Market Account
VIP Money Market Account
Platinum Money Market Account
Minimum opening balances vary from one account to the next. These range from $2,000 to upwards of $75,000 or more. Each account allows you to write up to six checks or make six free transfers per month without incurring a penalty. Minimum withdrawals must come in denominations of $500 or $1,000, depending on the account type. American Heritage FCU also offers small business loans and credit cards, payroll and investing services, ACH origination services, and CDs as well.
If you prefer in-person banking for your business needs, check out the Capital One Business Advantage Savings account. This account allows you to earn 0.2% APY in the first 12 months of owning your new savings account. Then, the account reverts to the standard variable rate. There is a $3 monthly maintenance fee associated with Capital One's Business Advantage Savings account, but you can waive it if you maintain a $300 minimum balance.
To open a Capital One Business Advantage Savings account, you'll need to deposit at least $250. You'll pay $35 for overdrafting the account and a $10 excessive transaction fee, but you do get six free withdrawals per month. Your funds are FDIC-insured with Capital One. In addition, you can also only access physical locations if you live in Connecticut, Delaware, Louisiana, Maryland, New Jersey, New York, Texas, Virginia, and Washington, D.C. If you have a Capital One business checking account, you do get an ATM card. Otherwise, you have access to over 70,000 ATMs. Capita One was recently rated as one of the best business bank accounts for LLCs, it's a great choice.
Earn up to 2.02% APY on balances of $100,000 or more with a Financial Resources FCU Business Purple Savings account. If you can't make the $100,000 threshold, you can also earn 1% APY on balances below $10,000. You'll need to pay a $10 fee to open a Membership Savings account but the $10 monthly fee is waivable if you keep your account balance above $250.
To be eligible for an account with Financial Resources FCU, you'll need to join the American Consumer Council. After that, however, your business may be eligible for small business loans, CDs, checking accounts, lines of credit, and financing. You can register for online and mobile banking as well.
Some of the best money market accounts are those that reward you for your money. With First Internet Bank Business Money Market Savings for sole proprietors only, you can earn up to 2.84% on balances under $5 million. If that seems a bit too steep, you can also earn a lower rate for a simple savings account.
First Internet Bank's money market account does come with a $5 monthly fee but you can waive it if you hold more than $4,000 per day. There are no physical locations to visit, so you'll do most of your banking online or with an ATM card. There is a $30 overdraft fee and a $5 excessive transaction fee for transactions over the limit of six allowed per month.
As long as you qualify for membership with Navy Federal Credit Union, you can earn up to 0.95% APY with a modest balance of at least $2,500. This basic money market account offers online banking and mobile check deposits, without a monthly fee. If you deposit over $50,000 in funds, however, you can earn up to 1.5% APY
Growing businesses can upgrade to the Jumbo Money Market Savings Account with a minimum balance of $100,000 or more. Rates at this amount start at 1.65% and go up from there as your funds increase.
A lack of fees characterizes this money market account from nbkc. There are no monthly fees, minimum opening deposits, transaction fees, overdraft fees, stop payment fees, returned item fees, or incoming domestic wire fees. However, as long as you've got a penny in your account, you can earn 1.26% APY on your balance. Outgoing domestic wires are only $5 and international wires are $45 both going and coming.
To earn 3.65% APY, you'll need to deposit a balance of $200,000 or more into your new Prime Alliance Bank Business Savings account. There are no monthly fees to pay or limits on deposits, but you can only withdraw from the account six times before you pay $25 per transaction. You'll need to email Prime Alliance Bank directly to open an account, as the only physical location is in Woods Cross, Utah.
If you deposit less than $100,000, you'll still earn 2.7% APY on your savings. Interest compounds daily and is added to your account quarterly. Prime Alliance offers mostly online banking, including depositing checks with the mobile app.
A TAB Bank Business Money Market Account will earn you 0.25% APY as long as you have $25 to open the account and carry a $1 minimum balance. There are no monthly maintenance fees associated with this account, in addition to zero overdraft fees. This money market account does allow for checking account privileges, including writing checks, taking out cash at an ATM, making purchases with the connected debit card, and electronically transferring money.
TAB Bank does charge a $20 excessive transaction fee. You can also open a business savings account at this bank, though you typically earn more from a money market account. There are no physical TAB Bank branches, but plenty of services you can use online instead.
Why Open a Business Savings Account
In learning how to grow a business, many owners quickly learn that it's best to lower business expenses and increase profits. That's economics 101 on a basic level, but opening a savings account can help achieve that goal.
Savings accounts can help businesses store excess cash or profits as well, especially when it comes to establishing an emergency fund. This might be a way to prepare for a large unexpected expense or even tide a business over once the accounts clear.
Either way, choosing a business banking account that offers a high interest rate maximizes the benefits of holding that account. Making your profits work for you could even help you expand further for greater profits in the future, whether it's taking out loans for expansion or leveraging holdings to edge out the competitor.
How to Compare Business Savings Accounts
Comparing business savings accounts requires taking a look at potential banks as business websites. What can these financial institutions offer your business that others can't? Answering this question can help you find out the best business savings account for you.
You can also consider the following in your decision:
Do you prefer an online bank or one with physical locations?
Do you want to partner with a traditional bank or a credit union?
Does the bank you choose offer FDIC insurance for your holdings?
What interest-compounding frequency does the bank offer?
How else does the bank make interacting convenient for you?
In some cases, you may need to open a business checking account to access the perks of a corresponding savings account. At the same time, you may pay lower fees, earn a higher APY rate, or even qualify for bonus offers.
FAQs
How can a business savings account help my business? 
A business savings account can help your business prepare for the worst. As an emergency fund, your business' savings account can help float your business along between payments or even provide relief should unexpected expenses come your way.
What's the difference between money market accounts and savings accounts?
Money market accounts and savings accounts earn interest, but you're typically going to earn a higher interest rate if you go with a money market account. At the same time, these accounts tend to have a higher minimum balance in comparison to savings accounts. Both money market accounts and savings accounts limit how many times you can withdraw funds as well. 
Do I have to have a lot of capital to open a business savings account? 
No, you don't have to have a lot of capital to open a business account. In fact, you don't have to have a lot of revenue either. Instead, just be sure that you meet the minimum requirements for opening a savings account and go from there. As your business grows, you can upgrade your savings account accordingly. 
A Business That Saves is a Business That Thrives
Saving money with a business can be difficult, but it's possible. If you're looking to make the most of your business savings, open one of the savings accounts we mentioned above. We hope the rates and tips we've provided help you find a savings account that benefits your business in more ways than one. Once you start saving, you never know where a few pennies here and there can take you or your business.
Earn $200 bonus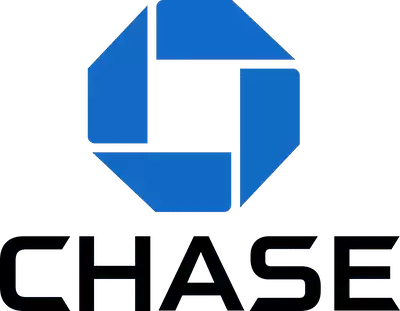 Chase Total Checking®
Secure a $200 bonus in a mere 15 business days when you establish your direct deposit within 90 days. Dive into unparalleled convenience with access to over 15,000 ATMs, 4,700+ branches nationwide, intuitive online banking, and a top-rated app. Offer expires 10/18/2023, so act fast!
Redeem your $200 here