Since you're here, you're probably looking for ways to save money. And I get it — rent is probably your number 1 expense. There is no way around it, right?
Somehow you're wondering if you can save money by using Airbnb instead of the traditional way of living such as renting an apartment or living space.
Let's talk about it. Here are three reasons why it isn't a good idea.
It's Not Practical
For argument's sake, if it really was a good money-saving hack — let's figure out the facts.
For starters, most Airbnb do not allow for a long extended stay. If you had to move every two weeks, you must be able to travel light. I know most people would require a moving truck to move from place to place.
Moving every 2-3 weeks is not practical. It would have serious implications for your living stability, and probably have an inverse impact on your relationships and work.
But, if it saves you money… that's all that matters?
Wrong. It doesn't save you money…
It's Not cheaper, Let's Talk Figures
In my city of Arlington, VA, if I wanted to find the cheapest one-bedroom apartment in a decent area then I would be paying around $1,500 without utilities per month. So a one year lease for only rent would be $18,000, for example.
Let's say I wanted to circumvent that and rent an Airbnb for the year to gain the system…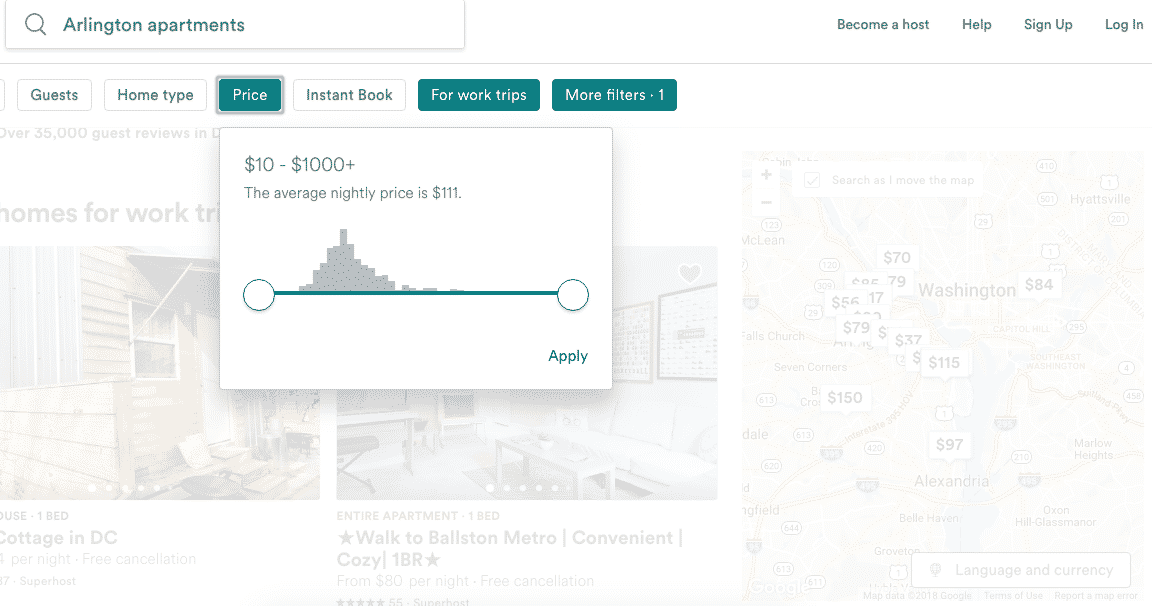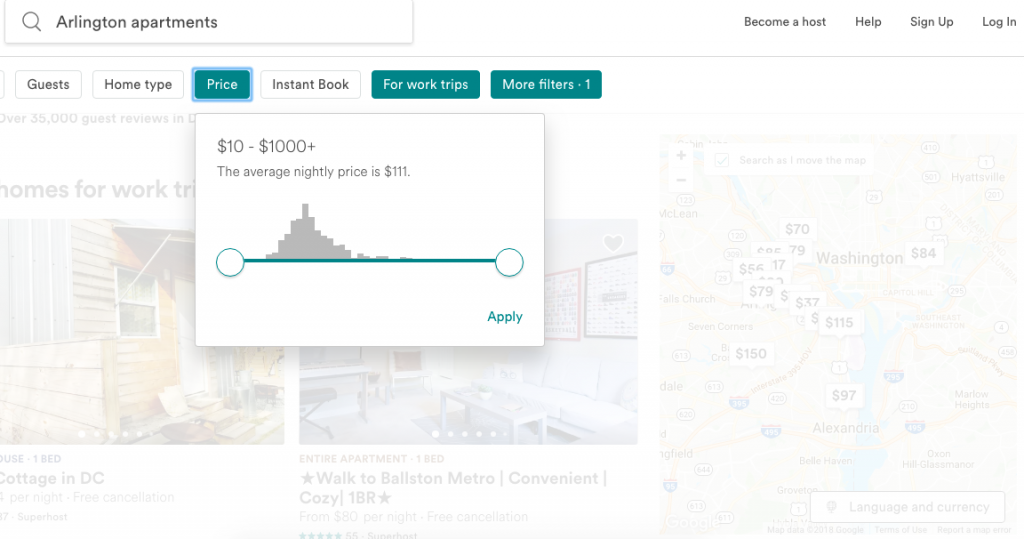 The average cost per night is $111. Let's say you hit a home run and find one for $80 that allows for an extended stay of 1 month. That's $2,400 a month!
So it's actually $900 more expensive to stay at an Airbnb than renting a cheap apartment, at least in my area of Arlington, VA.
Keep in mind, mind you would still only be able to stay for a month or so, then you would have to find a new Airbnb. One that will allow you to stay for an extended period, and is cheap. This idea isn't working out so well. You're not saving anything, in fact, you're spending more money and you are sacrificing your own privacy and stress levels.
The Airbnb Host Would Benefit Most
Finding an affordable living space in your city is key. The only winner in this idea would be the Airbnb host. Did you know how easy it is for them to list their spare space?
Becoming an Airbnb host allows you to earn extra income by converting your place into a guest room.
Travelers and regular backpackers alike can stay in your place for days, while you charge them accordingly. It's like running your own mini hotel – and it is a great way to not just earn extra cash, but to gain newfound friends and connections as well.
How to Become an Airbnb Host?
First things first: head to airbnb.com and select signup option in the top right corner of the homepage. You'll be directed to a form prompting you to fill in the most general criteria of your place.
Once you create your account or log in, you will be prompted through a series of basic questions such as:
Step 1: Basic Questions
Kind of place you have
How many guests your place can accommodate
How many beds/bathrooms
Location of your place
Amenities offered
Step 2: Set The Scene
Post Photos, short description, title
Step 3: Get Ready For Guests
Booking settings, calendar, price
That's it.
The Bottom Line
Knowing all of this would make me want to become an Airbnb host instead of trying to find an affordable space.
This idea would be a good and lucrative one if you're the host and not the renter.
But I know, it's tough out there.
That's why I have some resources for those who want to get rid of debt, make extra money, and start saving more money today.
Feel free to leave any comments if you have any questions! Good luck.
Get Out of $30,000 or More of Credit Card Debt