Gone are the days when the Scandinavian people were poor farmers, woodcutters or industrial workers.
Today most of them work in private companies and a growing number in small and midsized companies. In fact, almost all of the new jobs are created within small and medium-sized enterprises.
The Nordic region is well on the way of becoming the world-leading region for start-up and growth companies. The capital cities of Copenhagen (Denmark), Oslo (Norway), Helsinki (Finland) and Stockholm (Sweden) are all great hubs for small innovative growth companies. Most of which are involved in software development, Fintech, and environmental business.
A region with an international outlook
Even if the worldwide picture might suggest otherwise, the Nordic countries are very international and most new companies are really striving to make a global impact. Many people travel to the Scandinavian countries for studies and then decide to stay to look for a job or decide to test their wings and start a new company.
Today, most define Scandinavia and the Nordic region to include the following countries:
Denmark
Norway
Sweden
Finland
Iceland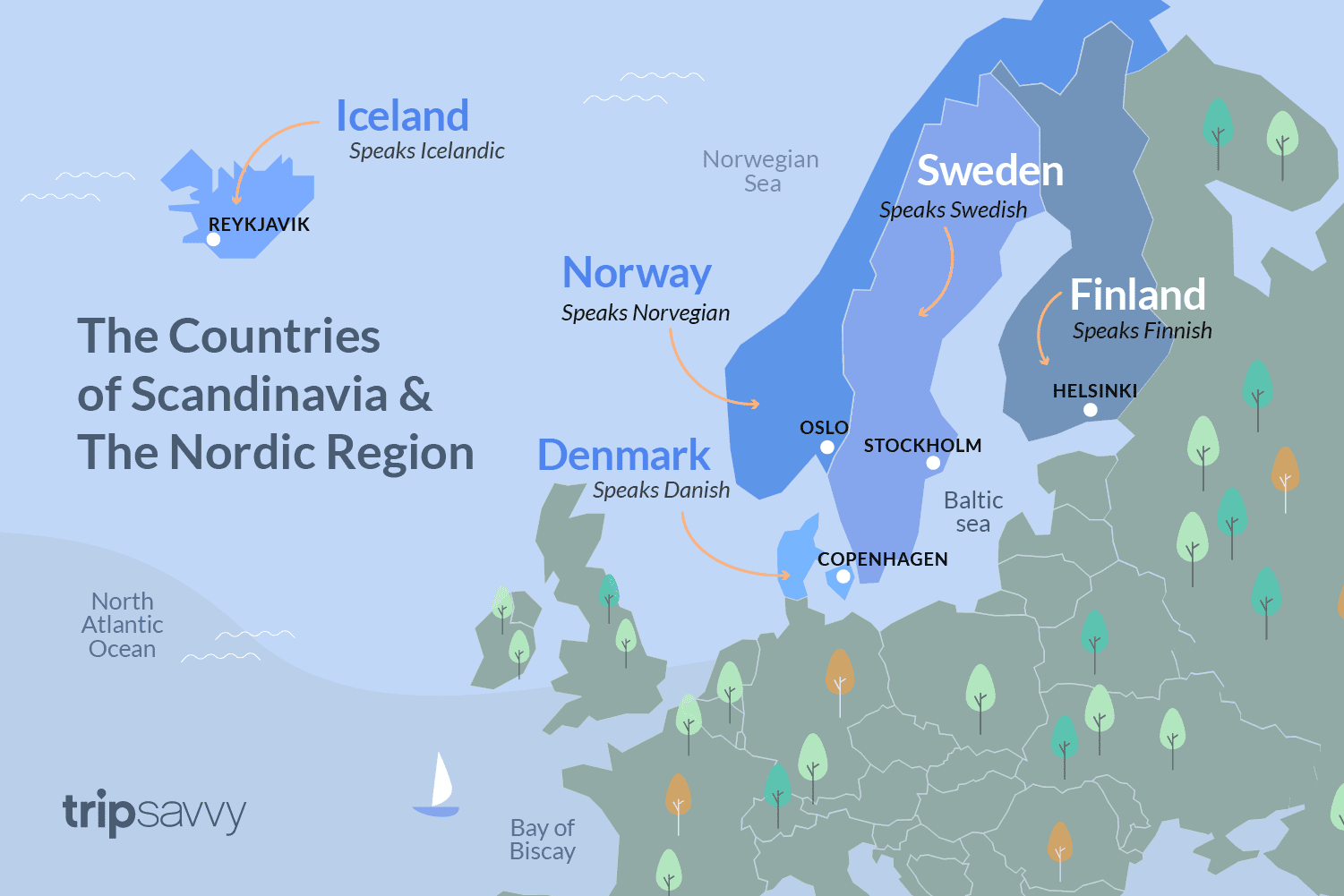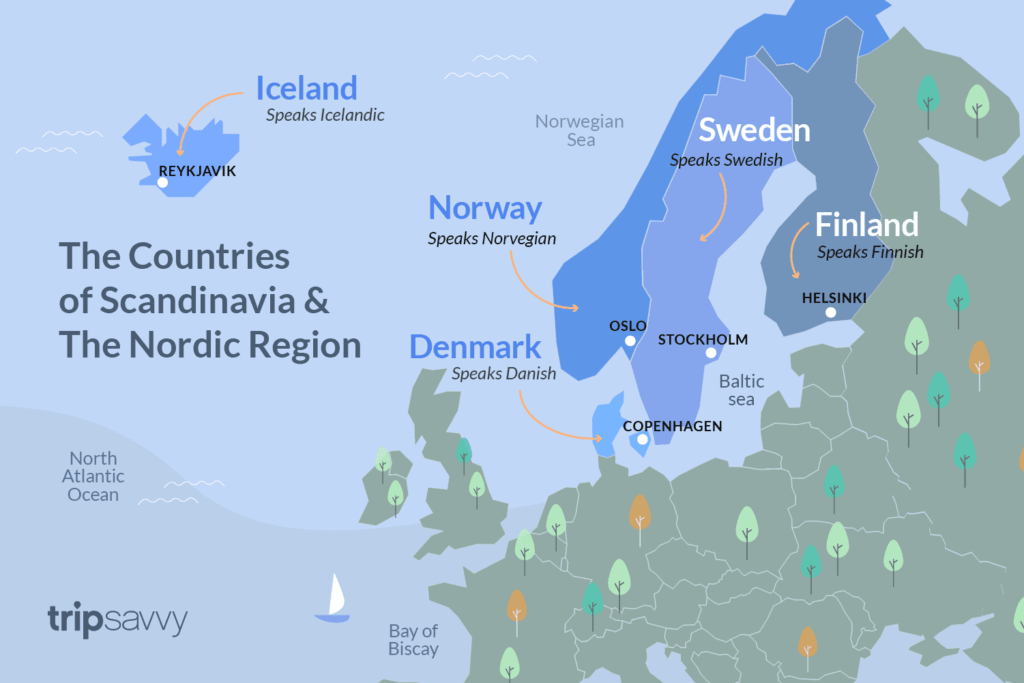 All of the Nordic countries are members of the EU/EES which makes the trade and traveling inside the EU-region easy. The opportunity to take advantage of trade agreements with the rest of the world makes it easier than ever for small local businesses to turn global.
Companies based in Denmark, Finland, Norway, and Sweden are also able to take part of the Horizon 2020 which is one of the largest research and Innovation programme ever with nearly €80 billion of funding available over 7 years (2014 to 2020).
The Horizon project focuses on venture capital for startups, collaborative research-projects across borders and helps small and midsized companies (SME:s) with bank guarantees and EU-backed business loans.
| | | |
| --- | --- | --- |
| | | |
| | | |
| | | |
| Loan Amounts: $1,000 - $10 million | Loan Amounts: $2,500 - $5 million | Loan Amounts: $5,000 - $125,000 |
| | | |
Loan Amounts: $1,000 - $10 million
Our Pick
Loan Amounts: $2,500 - $5 million
Loan Amounts: $5,000 - $125,000
The EU also subsidies agriculture and there several funding options available for farmers, but on the flip side of the coin, companies are compelled to follow the laws and jurisdictions put in place by the EU.
Low criminality, good transportation, available technology, and an innovation-friendly environment makes these cold but friendly countries ideal for startups, however, many believe that the Nordic countries could attract even more entrepreneurs with some minor tweaks.
Nordic tech startups to watch
Bynk (Sweden)
Fintech startup digital loans.
FJONG (Norway)
With a little help of AI-technology FJONG has created a digital closet, which enables over 25,000 users to rent and share clothes in an affordable and sustainable way.
Kolonial.no (Norway)
Norway's largest online food delivery, offering both pick-up and delivery.
Lanebank.com (Sweden)
One of the best business websites offering modern loan comparison in Denmark, Finland, Norway, and Sweden.
Leieting (Norway)
A rental platform for the gig economy.
Nordiska Firmalån (Sweden)
A business financing and venture capital.
Pleo (Denmark)
Simplifies small business accounting by creating expense reports automatically.
Prasos (Finland)
This Finnish startup wants to make Bitcoin investing mainstream similar to the company AxiTrader.
Tink (Sweden)
Helps you make better business decisions.
Vivino (Denmark)
The world's largest digital wine marketplace.
VOI (Sweden)
Electric Scooter Sharing in the big cities around the world. Environmental friendly and efficient way of transportation in urban areas.
Yay Images (Norway)
YAY is doing for images what Spotify did for music.
Yetitablet (Finland)
Giant Android tablets that allow multiple people to work together simultaneously.
During the last decade, we have seen Nordic startups like Mojang (Minecraft), Spotify (free music app), iZettle make a global impact, we are certain that there are much more business successes to come for this part of the world.
Two major things for the government to look in to are harmonized tax rules and uniform rules for business financing models in all of the Nordic countries.
As of right now, Denmark, Finland, Norway, and Sweden all work under different systems and even though there are great similarities in their regulations, the small differences that exist hinder startups from growing their businesses across Scandinavian borders.
Different taxation regulations make for an administrative nightmare and reduced profitability. Harmonizing these regulations would greatly improve the companies' opportunities to grow cross borders and create a larger market.
An even greater issue for Nordic startups is financing, this is mainly due to the fact that banks are become increasingly restrictive in issuing loans.
Even though there are quite a few business alternatives for financing and risk capital, they are nowhere near sufficient to provide all new startups with money. New companies in health tech, cleantech, and biotech are finding it especially hard to find financing as many investors find these startups to be too risky.
One way to make the Nordic area truly great for entrepreneurial business owners would be by attracting institutional investors, such as pension funds, to become interested in investing capital and financing start-up companies and small and medium-sized companies.
If these two changes are implemented, they could provide unique conditions for creating a Nordic, world-leading ecosystem for business innovations. However, to become truly vibrant, Nordic societies must also become better at integration and continue to attract skilled workers and experts from all over the world.
Earn up to $100 today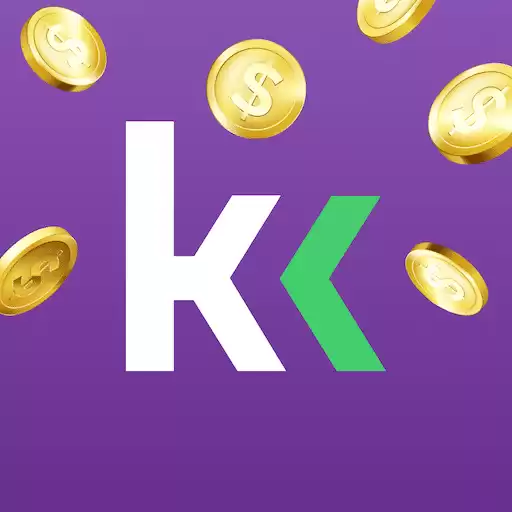 KashKick
Trusted by 2M+ users like you
This site pays you cash to play mobile games, save money, take surveys, and see offers — make $100 today. Over 2 million users agree that KashKick is a fresh and lucrative way to earn money and get paid directly to your PayPal!
SIGN UP & START EARNING NOW