Surveys help quantify information for various purposes. We can then use that information to make several types of decisions for better or worse.
For example, surveys tell us that 29% of Americans under 35 live with their parents or that 12% of the population believes USB stands for a country. Surveys can also tell us about purchasing habits, which is where the lucrative and ever-expanding field of market research comes in.
Many mobile survey apps conduct market research and pay you for your time. While you may only earn a penny or two in this capacity, it's easy enough to make a few extra dollars by sharing your opinion.
Lootup is one of many get-paid-to (GPT) apps out there that reward you for completing surveys among many other tasks. While Lootup may not be the only GPT app on the market, it's our sole focus in this article.
Our Lootup review includes everything you need to know about this app, from how you can sign up and earn money to where and how you can cash out. We'll also compare Lootup to several other GPT sites to see which one offers the best rewards for your time.
Are you ready to dive into our Lootup review? Let's get started!
What is Lootup
Lootup is a GPT website and mobile app available from the Google Play Store. Unfortunately, it is not currently available for download from the App Store.
Adscend Media created Lootup in 2020 and the app has been ranked among some of the best money-making apps since. With Lootup, you can earn money by playing games, watching ads, taking surveys, and shopping online.
You can even visit the Lootup Reddit page to see what everyone else is saying about this GPT app. While Lootup does have similar features to other GPT sites and apps, you might find it's more profitable for you in several ways.
How Does Lootup Work
In short, Lootup pays you for completing small tasks, which may or may not require purchases. These tasks reward you with points you can redeem for gift cards, cryptocurrency, and PayPal cash.
A single point on Lootup is worth around $0.001, so you'll need at least 1,000 points to earn $1. Lootup doesn't require a lot of skill to earn points but a little strategy never hurt.
Creating an Account
Opening an account with Lootup is easy and only requires a few personal details. In fact, you can use your Facebook, Google, or other email address to expedite the sign-up process.
Note that you'll need to be at least 18 years old to use the Lootup website. You can also earn a $5 bonus when you sign up after acquiring 10,000 points in the first 30 days.
When you complete your Lootup profile, you'll earn 50 points, but you can verify your phone and email for various point amounts as well. Complete this short checklist after you initially sign up and you could have yourself quite a starting balance.
Cashing Out
Lootup offers three ways to cash out your points:
PayPal: If you choose PayPal rewards, you'll need to have at least 1,000 points to withdraw. The withdrawal amount typically takes about a day or two to arrive in your PayPal account.
Gift cards: These vary by region and are not available to all Lootup users. However, major brands that partner with Lootup number over 50,000, including Amazon.
Cryptocurrency: You'll need 5,100 points to cash out for this reward, which comes with a 1% fee. Cryptocurrencies you can choose from include Dogecoin, Bitcoin, Litecoin, and Shiba Inu.
For most surveys, you can earn around $0.50 to $5.00 for completion. You can easily complete a handful of these per week to rack up rewards and cash out for even more perks.
Lootup Features
While Lootup may not provide surveys for teens, it does offer the following features.
Watch Ads
Lootup pays you to watch ads on HideoutTV. Note that we said "ads," not "videos."
Adscend, Lootup's parent company, owns HideoutTV. While it might seem like double-dipping, HideoutTV actually lets you link almost any reward app so you can cash out your rewards.
Lootup is one of the many apps you can link to HideoutTV. Most HideoutTV ads will pay about nine points per three ads watched, so keep this in mind as you calculate your earnings.
HideoutTV also limits withdrawing your points to five times per day. However, most transfers are instant so you don't have to worry about delays.
You will need an account to watch ads on HideoutTV. Fortunately, Lootup makes this process very simple and you can and should login to Hideout with the same login details as Lootup for the most seamless experience. Like Lootup, joining Hideout is free and doesn't require much more than basic personal information.
It's best to watch HideoutTV on your mobile device since you'll need to have the sound on to earn points. You can also take advantage of daily promotional codes and earn money passively with HideoutTV.
Spin the Wheel
Most apps these days incorporate some form of daily reward, whether or not it's worth coming back to each day. Lootup is no exception.
When you visit the app or site for the first time each day, you can spin the wheel to earn extra points. While most points are insignificant enough to barely move the needle, you can increase your earnings if you spin first and then take advantage of any increased rewards.
For example, you could spin the wheel and earn an increase in how many points you earn each time you complete a task. This can effectively double your earning speed and put you that much closer to cashing out.
Paid Offers
Lootup pays you to download apps, subscribe to various websites, and sign up for services. These offers can vary from one account to the next and may or may not apply to your situation.
If you can find an offer that works with your lifestyle, you can earn big with Lootup paid offers. However, most people will only qualify for a few at a time.
Answer Surveys
Simple and straightforward, surveys on Lootup aren't as forgiving as on other sites. If you don't qualify for a survey, you won't get any sort of compensation for your time.
As long as you complete your profile survey, you'll be able to qualify for surveys as they show up. It's important to jump on surveys as they appear since they can easily fill up.
Most surveys pay around $1 or so and take about 10 to 20 minutes to complete. While this may not be much in the grand scheme of things, it's more than you would get just sitting there.
Participate in Contests
Lootup runs both weekly and monthly contests. Weekly contests begin on Monday morning and end on Sunday evenings at midnight.
Monthly contests follow the same format. They begin at 12:01 on the first of the month and end at midnight on the last day of the month.
You'll need to rank high on the leaderboard to enter these contests, as first place wins a hefty prize. Contests vary from a few points to over a hundred or more.
Lootup also lets you earn more for the number of referrals you've done. Whoever has the highest amount wins big.
Promotional Codes
You can find Lootup promo codes on their social media. This includes TikTok, Instagram, Facebook, YouTube, and Twitter.
Promo codes will change based on location and time of the year. Keep an eye on social media to see when new promo codes are released.
Referrals
Does earning up to 15% of your friend's Lootup lifetime earnings sound great? Simply refer them to the app and you can earn big.
For Lootup to properly award you for referrals, you'll need to ensure that your referral stays active. However, you can share your referral link with practically anyone.
LevelUP Rewards
This rewards program helps you earn extra money as you complete various levels. Each level comes with a corresponding award, from 1,000 points for hitting your first milestone to 10,000 points for hitting the third milestone.
You can also see a bar demonstrating how close you are to a reward. This can help you track progress and figure out how much more you need to receive the reward.
Giveaways
These are not common on GPT sites. However, Lootup lets you enter a giveaway for free to earn up to 2,000 points ($2) or pay anywhere from 25 to 500 points for a chance to win 20,000 points or more ($20).
Deal Finder Tool Extension
This Chrome extension helps you avoid the endless clicking through of cashback sites. Instead, you can automatically apply a cashback deal and bask in the results.
Retailer participants that cooperate with the Deal Finder Tool extension include 50,000 big names like Amazon. While many of the cashback offers are limited to smaller companies, the same offers may not show up on your regular cashback site.
Playtime Rewards
Allow Lootup to access your mobile game stats and you can earn Lootup points for playing games. You'll earn a set amount of points per minute of gameplay as long as you navigate to them through Lootup first.
As you play each game, your earning potential will decrease. Playing several games can help you boost your earnings and cash out sooner.
Cashback Deals
These encompass the many deals you'd find through the Deal Finder Tool Chrome extension. Most are from niche companies and may not appear on other cashback sites.
Lootup Pros and Cons
Lootup mixes several elements together for a potent concoction. If you want to stick to how to make money online for beginners, Lootup can help you do just that.
Pros:
Multiple ways to earn points
Free to download
Low cash-out threshold
Sign-up bonus
Earn points daily
Cash out via PayPal, gift cards, and cryptocurrency
Cons:
Not available on the Apple App Store
No compensation if you don't qualify for a survey
Highest-earning actions may require purchases
FAQs
Is Lootup legitimate? 
Yes, Lootup is legitimate. You can easily earn points through several micro-tasks, including watching ads, answering survey questions, playing games, and spinning the wheel for daily rewards. 
How much can you make with Lootup? 
You can make between $5 and $50 per month on average with Lootup. However, it depends on how often you play and what opportunities you take advantage of. 
Does Lootup offer promo codes? 
Yes, Lootup does offer promo codes. Visit their Facebook Page to see which promo codes they offer and stay in the loop for future promo codes. 
How does the Lootup sign-up bonus work?
The Lootup sign-up bonus requires that you earn 10,000 points within 30 days of signing up. You'll then earn $5 in rewards for completing as a sign-up bonus. 
Increase Your Earnings with Lootup
Playing games and earning money online is much easier these days, especially with so many GPT apps on the market. However, finding apps that pay you best for these actions can be difficult if you're not sure where to look.
With Lootup, you can easily complete several daily tasks and earn points you can redeem for cash and gift cards. You can also cash out with cryptocurrency if you'd like. 
We hope this article has helped you to see how you can make more with Lootup. Though it's not the highest-paying GPT app out there, it's a great way to get your feet wet and see what happens.
Will you download Lootup? 
Earn up to $100 today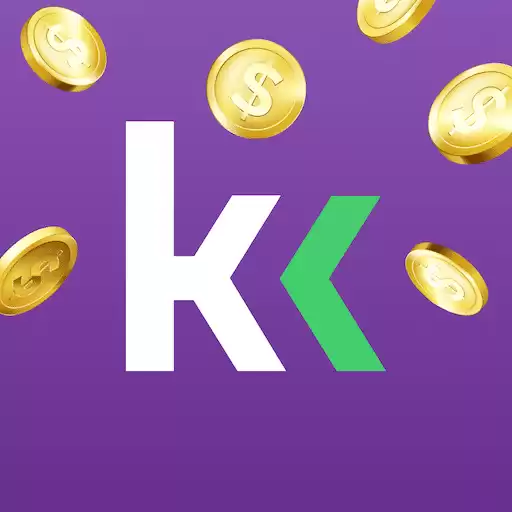 KashKick
Trusted by 2M+ users like you
This site pays you cash to play mobile games, save money, take surveys, and see offers — make $100 today. Over 2 million users agree that KashKick is a fresh and lucrative way to earn money and get paid directly to your PayPal!
SIGN UP & START EARNING NOW