So, you've completed your college education, and now you're working full-time, in a role that you really enjoy. You might be starting to think that learning after college is over – in which case, you may want to think again.
As the world rapidly evolves around us, new and emerging technologies in the fields of artificial intelligence (AI) and process automation will undoubtedly create massive disruption in a wide range of industries.
From automated warehouses to the proliferation of virtual assistants, being able to enhance your skill set is a crucial way to keep yourself highly employable and aware of the issues facing your industry.
From undertaking online postgraduate courses to keeping in touch with industry developments, let's explore seven ways that you can enhance your employability and ensure that you stay up to date with the industry around you.
Tip 1 – Further Education Through Online Coursework
Having a Bachelor's Degree is no longer the differentiator that it used to be, for employees of all fields. According to stats published by the OECD, almost one-third of all 25-34-year-olds held a Bachelor's or equivalent tertiary qualification in 2018. T
his can make things difficult when looking for employment, as a Bachelor's degree may not necessarily distinguish you from other interested candidates in your field.
Interestingly, most students typically conclude their studies at the end of a Bachelor's degree, when there are a wide variety of opportunities available for the keen-eyed learner.
Many reputable universities now offer a range of postgraduate courses in fields such as business administration, mental health, and project management – presenting a wide range of opportunities for the keen learner to develop their skills further.
Tip 2 – Develop Your Soft Skills
Think beyond the qualifications. Consider developing your soft skills, such as your capacity to resolve conflict, and engage with empathy, as a way to increase your value to a business.
While it's great to have a technical understanding of a product, having skills that will allow you to work more empathetically and productively with your industry peers can be a great way to upskill, at a minimal cost.
Here are just three soft skills that you could hone, and how they might benefit you in the workplace:
Conflict resolution can be a great skill to have when working in conflicting teams. By being able to utilise critical listening and speaking skills, you can interface with teams in a way that helps resolve issues, while also knowing they're supported and respected.
Teamwork can be a great way to network, engage with your peers, and demonstrate that you're more than just a number. Being able to work with diverse and distinct groups can be a great way to learn other skills within the business.
Creative thinking can be a great way to innovate and ideate on solutions that are not always present. While automation may be able to streamline processes, being able to imagine complex solutions with a range of tools is something that is unique to humans.
Tip 3 – Stay Connected to Your Industry
Another way to upskill and enhance your employment prospects is to consider joining a professional association or industry group.
There are many industry groups that offer opportunities such as:
Opportunities to collaborate with like-minded professionals on sites like LinkedIn
Ongoing learning and recognition, allowing you to showcase your skills
Access to discounts on further professional training
Tip 4 – Set Goals and Plan Ahead
It's important that you consider your long-term career goals, even when you're just starting out at a business. Taking some time to set some goals, as well as plan a career path, can potentially be very useful down the road.
Planning other life events outside of work can be tricky – so having a solid idea of the things you'd like to explore and discover in your career is a great way to demonstrate to your employer that you'd like to continue learning and exploring.
Keep in mind – your plan doesn't have to be perfect – after all, very few people have an idea of what they want to do one year from today, let alone twenty. Having some awareness of the opportunities available in your sector can be a great way for you to proactively engage and pursue upskilling when the time arises.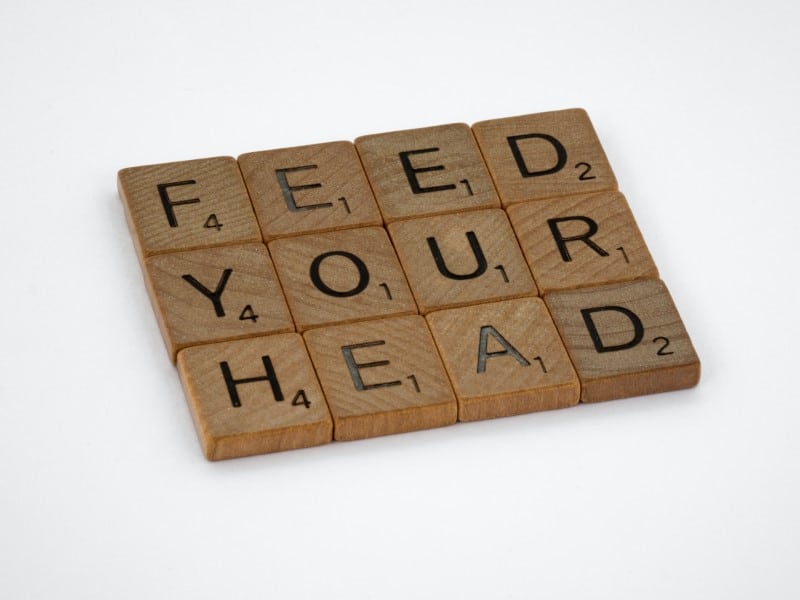 Tip 5 – Join a Product User Group or Forum
If you use a product on a regular basis at work, a great way to learn a bit more about it is to join a product user group or forum.
For example, users of the programming language Python congregate on forums such as StackOverflow, to problem-solve and troubleshoot any issues they may face.
Some products offer more formally structured groups, such as users of Tableau and their community User Groups.
These offer opportunities for Tableau users from a range of fields to get together on a periodic basis to discuss ideas, share new features, and network across a range of industries.
Tip 6 – Engage in Employer Supported Opportunities
Many employers offer opportunities for employees to be engaged in learning opportunities. Sometimes, these may be partially or fully funded by the employer, allowing you to acquire industry-recognized qualifications at a minimal cost.
For example, if you're looking to enhance your data analytics skills within the workplace, an employer may offer upskilling opportunities such as a data visualization course or supported industry learning.
This can be a great way to get started with new technologies that you may not have used before – helping to make you invaluable in the workforce.
Tip 7 – Keep in Touch With Your Peers!
The final tip in this article may seem simple, however, it's remarkably overlooked by many professionals. Simply put, as time goes on, you may find that you lose touch with your peers – as life gets older, you may move away, and be less engaged.
Try your best to keep in touch with your peers. They can, on occasion, offer remarkable insights into what's going on in the industry around them, and may be able to make connections that you simply don't have prior exposure to.
Overall, there are a wide variety of ways that you can upskill and improve your skill set, not only benefiting the work you do but also making you more appealing to potential future employers. Whether you're looking to pursue additional qualifications through online coursework, explore employer-supported opportunities, or engage with product forums and industry groups, there's a wide range of ways to improve your industry skill set.
With technology constantly evolving, and the world rapidly changing, there's never been a better moment to consider upskilling, and how you can make yourself invaluable to employers.
Want a remote job? Get a FlexJobs membership just for $2.95!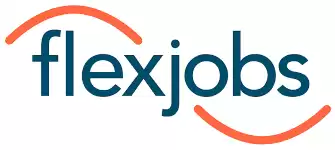 FlexJobs
Get access to vetted remote job listings for just $2.95 for 14 days
Enjoy partner discounts on products

Extensive job search resources & support
Click to Get $2.95 Deal