You might have learned about balancing your checkbook in school, but it's uncommon these days for most people to use checks. Even official checks used to pay rent or those used by businesses for expenses are few and far between. What hasn't died with the check, however, is fraud.
Check fraud is something many people still deal with to this day. This is even more true in light of the stimulus checks many people across the country received. Stealing and/or cashing fake checks is a scam way too many people fall victim to, even as banks and credit unions are increasingly moving to online platforms.
You may be wondering how banks verify checks then if they're so uncommon. You're not alone. Verifying checks can be a lengthy process in some ways and/or a very quick one in others. It all depends on the circumstances, which can tell you a lot about the legitimacy of a check if you pay attention.
Are you excited to learn about how banks verify checks and how you can too? Let's get started.
Why Should You Verify a Check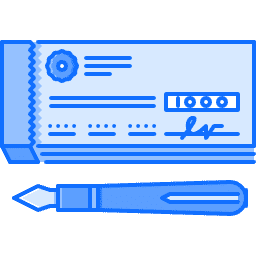 Banks verify checks to protect themselves from fraud and ultimately theft. This is no different for the business or individual who might want to verify a check. In a way, it's a proactive measure you can take to ensure the funds promised on the check are legitimate and available for transfer to your bank or credit union. 
Many scams take advantage of bad checks to gain personal information further used to scam victims out of their money and potentially even their identity. In fact, many stolen checks could be circulating on social media platforms like Telegram and WhatsApp. You may even receive a fake check in the mail as a way to get cash out of you before the check bounces. 
The bottom line is that fake checks are useless slips of paper—unless you're a crook and you're able to pass one off as legitimate (which you shouldn't do). It's basically a way for a criminal to get away without paying for something they should have. Thus, verifying a check is a way to avoid losing money.
Features of a Check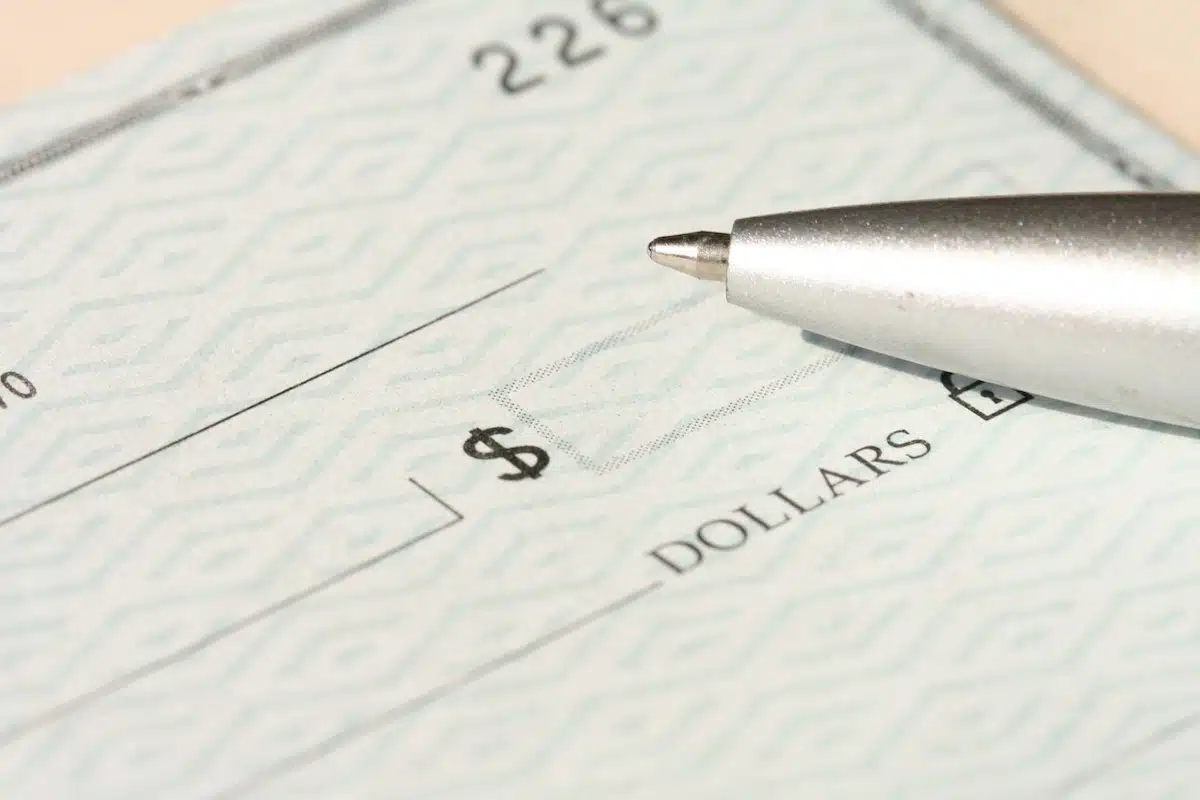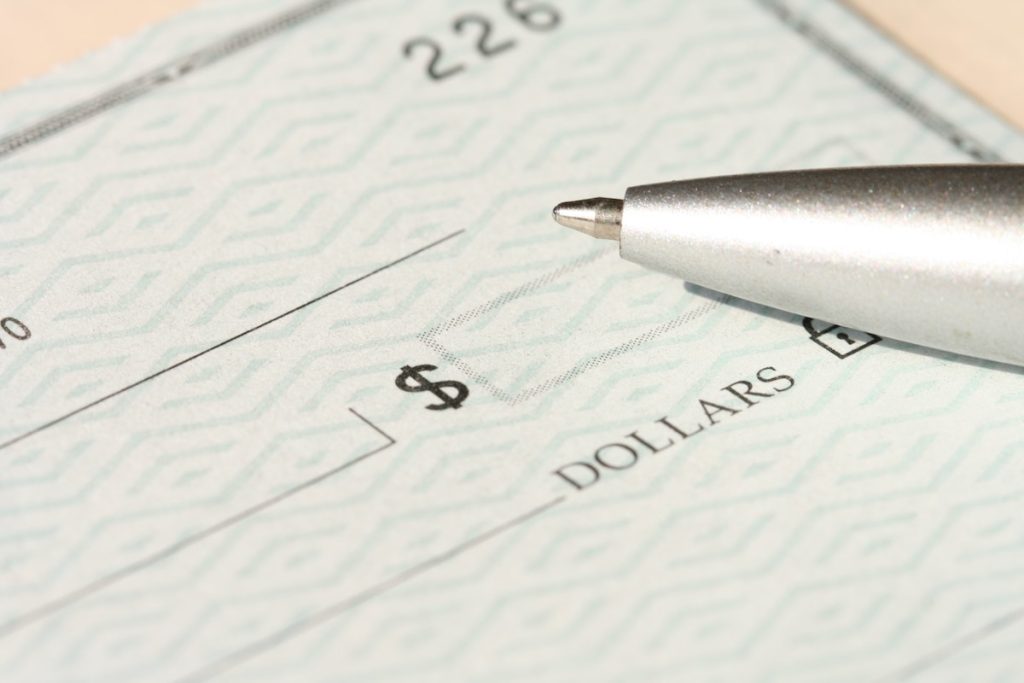 Understanding the key features of a check can help you identify a fake one. For example, if you're able to see what a legitimate check looks like, you can simply compare the two in order to find which one is not like the other.
Here's a short list of the main features of a check:
Pay to the order of: This line describes the intended recipient of the check. It is located in the center of the check with a line provided for the individual's or business' name.
Check amount: The check amount is both spelled out under the recipient line and written in numeral on the right-hand side of the check. They must match for the check to be valid.
Memo: Here, you should note the reason for payment.
Signature: A check is not valid without the payor's signature.
Date: Checks should not be older than 6 months.
Check number: This number may be in different locations depending on the check, but it's separate from the account and routing number. 
Routing number: Your bank is identified by this number.
Account number: This number corresponds to your account with that bank.
Name and street address: The address for the individual or business is listed here.
Pay close attention to these features to spot a bad check. In fact, to help you identify where criminals might trip up, we've compiled a list of features that differentiate a bad check from a legitimate one.
Fake Check Features
One common way criminals create fake checks is by sloppily duplicating the magnetic ink character recognition (MICR) line on the bottom of the check. This line should be matte, but fake checks will have a shiny, smudged, or fuzzy look and feel to them. You can also run your hands along the edges of the check to search for perforations. Even personal checks will have a small perforated line.
You should also ensure the signature is legitimate. If it looks grainy at all, the signature could have been sloppily replicated. Similarly, fake bank logos can give away a bad check nearly instantly. And if the numerals don't match the written dollar amount, that's a dead giveaway.
There are many additional security features built into checks, from water marks and security threads to the weight of the check paper itself. You can also look for a low check number, multiple types of fonts, and routing/account numbers that don't match the payor information.
Otherwise, any missing information from the check should send up red flags. In contrast, non-standard information can be a telltale sign of fraud as well.
How Do Banks Verify Checks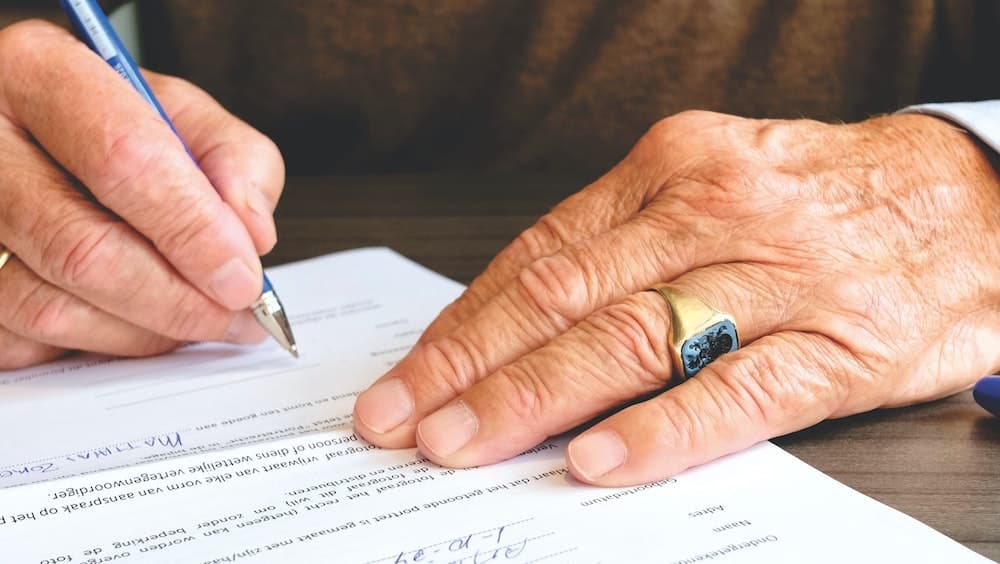 It's very rare for a bank to verify a check before it's been processed. In fact, they're not legally required to. However, they may send the check to an employee trained in evaluating checks for fraud. If you do cash a check that is invalid, you will be charged for it. Most banks will charge anywhere from $15-$20 or more for a bounced check.
Ideally, banks would use some sort of AI software to detect whether or not a check is fake, but this isn't typically the case. There's nothing like the trained human eye for detecting various intricacies that give a fake check away.
Most banks will contact the institution from which the check was issued in order to verify funds. They can easily do this internally by looking up the bank account number of the individual who wrote the check. If another financial institution is involved, it requires a phone call from a customer service agent. The majority of banks have a service center specifically set up for verifying checks, so their phone call runs through this system.
Mobile Deposits
Many banks have recently begun to offer mobile deposits, which allow you to deposit checks on your smartphone. Even though this may seem like an advancement in the banking technology sphere, fake checks are still just as rampant. 
The majority of banks will require a few days to verify your mobile deposit. In some cases, they can make some of the balance available, but they typically place a hold on the money until the check finally clears. This is why it's a good idea to hold onto the check until you can be sure it has cleared your bank.
How Can You Verify a Check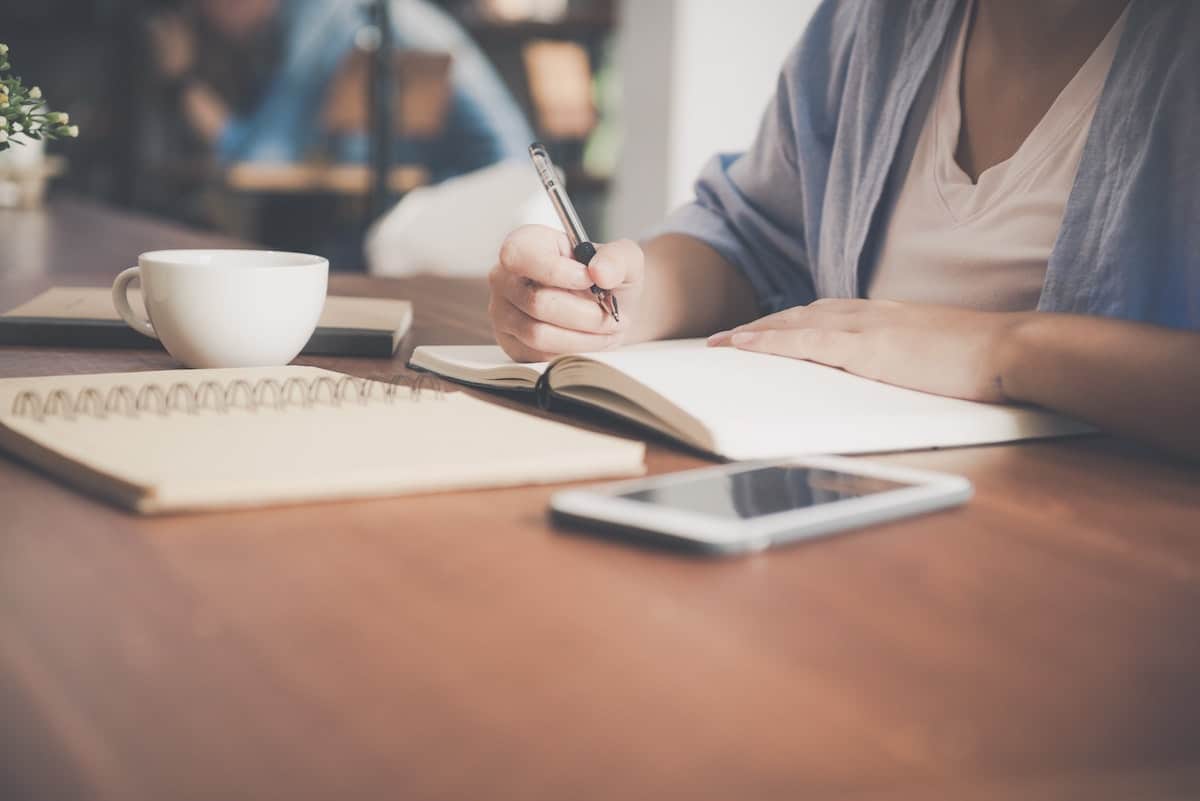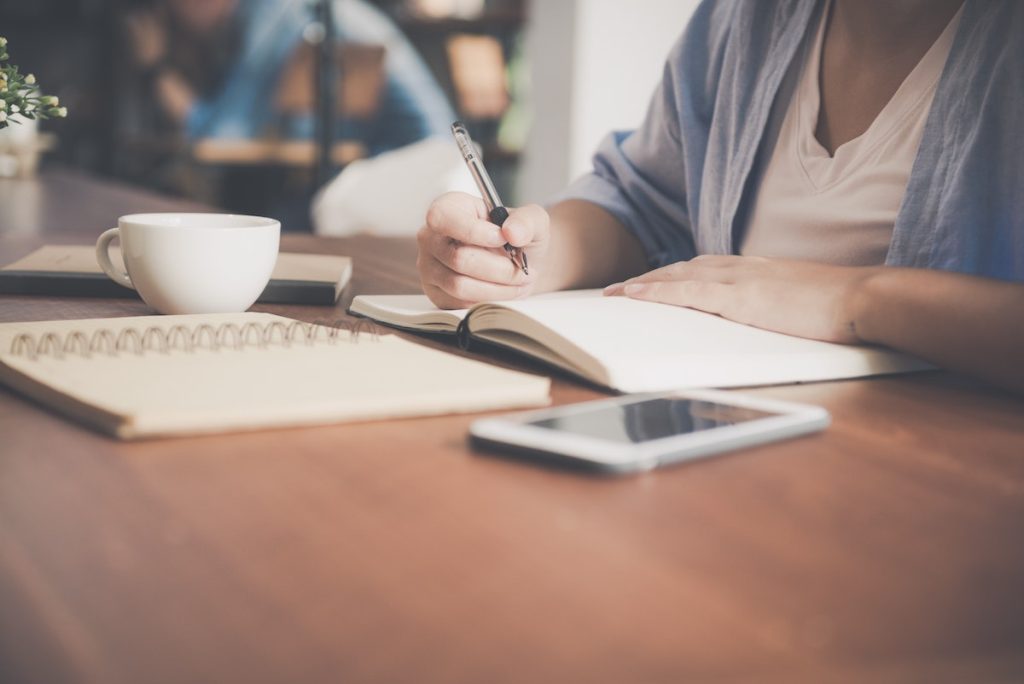 Banks aren't the only ones who verify checks. In fact, check-cashing stores have to verify them as well, to protect their own businesses from falling victim to check fraud. They typically use a third-party verification system they pay for as a quick way to verify checks.
Unfortunately, there's no such quick and easy service for individuals. Many of the available online verification systems are just as sketchy as the people who are attempting to pass the checks off as legitimate, so it's not always a safe bet.
However, you can call the financial institutions just as a bank customer service agent would in order to verify funds. Just be sure to have the check in front of you. An in-person visit works as well. At the same time, some banks will refuse to share their customer information with you, even if it's just a simple verification of funds.
Some individuals may prefer to cash the check they received at the issuing institution, even though a fee typically applies. This can help set to rest any doubts you may have about the check being legitimate.
How Can Businesses Verify Checks
Businesses may find it even more crucial to verify checks. If you accept checks as part of your payment methods, it's important to understand the risks of participating in this practice. You may even find it easier to forego accepting checks as payment in the future, depending on your experience.
Most businesses use a check verification system to ensure they're receiving legitimate checks. At the same time, these services do not come cheap if they are on the up and up. Individuals who verify a check here or there may not find the paid service necessary, but this service could pay for itself when used to support a business.
Alternatively, you can call the bank directly as you would as an individual accepting the check. This method might save you time and money. Plus, you can use the free Treasury Check Verification System in a pinch if you want to quickly verify a check. Either way, you should ask any individuals who pay with a check for their ID, as well as phone number and current address.
If you need to report check fraud, this information can be critical in catching the crooks responsible. You can also report check fraud at the following places:
State and/or local consumer protection agencies
Check fraud remains rampant in the United States, no matter how sophisticated our technology gets. It pays to stay prepared for bad checks, even if it's just to know better next time.
Can You Get in Trouble for a Fraudulent Check
If you knowingly deposit a fake check, it can be considered fraud. This can result in relatively minor consequences in the beginning, but depositing fake checks can quickly rack up not only federal fines but jail time as well.
The first time you deposit a fraudulent check, you'll have to pay a bounced check fee as well as be responsible for the original amount. Repeat offenders can be subject to overdraft fees, hits to their credit score, a frozen bank account, and/or flagged banking history. You may even be charged with a misdemeanor or felony if you attempt to cash fraudulent checks at a corporate level.
FAQs
How long does it take a bank to verify a check?
Most banks will verify a check within 2-5 business days. If the check deposited is from the same bank, it's easier for them to verify sufficient funds. Otherwise, they have to communicate with one another to ensure the appropriate funds are available via verification services.

It typically only takes a bank a few minutes to verify a check, if they agree to it. However, if the check you deposited is for more than $5,000, it can take longer for the bank to verify funds and make them available to you. This can be true even for checks from the same bank.
How do banks detect fake checks?
Banks will typically hire and train an employee to detect fake checks. It may take them several years to gain enough experience in the check verification process to spot a fake check right away, although close inspection can easily determine if a check is fake or not.
How can I verify if a check is valid?
If you receive a check in payment, you can try calling the bank from which the check was written. This will allow you to verify if (a) that person has an account and (b) if they have funds available to fulfill your check.

However, some banks will not verify funds over the phone. This is typically done as a way to protect the privacy of their clients.
Check Verification in 2023
Even though it might seem like checks are a thing of the past, many individuals and businesses still pay with checks. We hope you've found this article helpful in learning how banks verify checks, as well as how you can verify one yourself if necessary. It doesn't hurt to verify a check, especially if you're uncertain whether or not it's real. You never know when verifying a check could save you from getting scammed.
Earn $200 bonus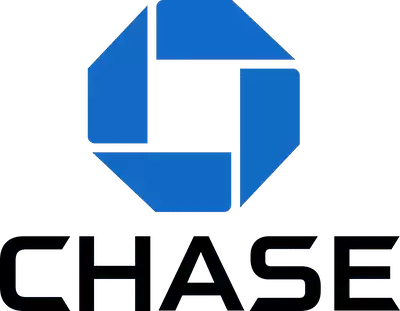 Chase Total Checking®
Secure a $200 bonus in a mere 15 business days when you establish your direct deposit within 90 days. Dive into unparalleled convenience with access to over 15,000 ATMs, 4,700+ branches nationwide, intuitive online banking, and a top-rated app. Offer expires 10/18/2023, so act fast!
Redeem your $200 here