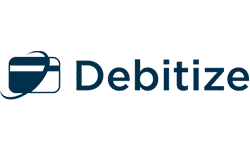 Key takeways:
Stay on top of your purchases by paying for your purchases every day, like a debit card.
Make sure your bill is always paid on time. Debitize has a Credit Optimizer feature that can boost your score even more.
Use your credit card as a debit card to avoid debt and get peace of mind when paying with plastic.
Start taking advantage of credit card rewards like cash back or free travel without the worry of debt.
Using a credit card is nice and all, but it can also put you in a lot of debt most of the time.
So you really have to figure out what you are getting into and how you can adjust and adapt all these ideas in order to obtain the best results.
With help from Debitize, you can totally do that. In our Debitize Review, we saw that this helpful tool does have the potential to help you achieve great results with a credit card, it all comes down to using the app correctly.
What is Debitize?
According to our Debitize Review, we saw that this is a free online app that allows you to use a credit card as a debit card basically.
What it does is pretty simple.
It transfers money from your checking account and it always pays off your credit card's balance. What this means is that you can have all the credit card point advantages without having to worry about accumulating credit card debt.
That feature alone is really nice because you can have less credit card utilization. In the end, your credit score will increase. We'll get more into how you credit score can increase later in the review. But first…
How Does Debitize Work?
We saw that Debitize is pretty easy to use. First, you tell the Debitize app what is your target monthly payment.
The app will automatically monitor your checking account and it will do all the necessary payments for you. The thing to keep in mind is that it only repays stuff if your balance is at sufficient.
Which is why you do need to have high enough balance in your checking account to pay for your purchases, otherwise this will not work at all. After all, we are trying to avoid debt here.
In other words, if your balance is unable to cover the use of your linked credit card's transactions, then you will start accumulating debt! Yuck.
That's why by downloading this app, it can help you change your spending habits and ensure that you don't fall in debt again and again. By downloading this free app, it will worth the effort, all you have to do is to adjust your settings once, be mindful of your spending and you will be on the fast track towards financial freedom.
How Much Does Debitize cost?
Debitize is committed to offering it's users a great experience so the service is free through.
To keep the lights on, however, they do offer (totally optional) premium feature which pays your credit card bills more frequently with Credit Optimizer. Credit Optimizer costs $4.99 a month.
Debitize Credit Optimizer
Credit reporting agencies look at a number of different factors in determining your credit score, the most important of which are payment history and the amounts owed on your credit lines. Using a credit card responsibly, and paying off the balance in full and on time, is the most effective way to improve your credit.
In fact, according to the entity that invented the FICO credit score, "Having credit cards…with a good payment history will raise your FICO Score. People with no credit cards tend to be viewed as a higher risk than people who have managed credit cards responsibly".
Debitize's Credit Optimizer feature helps you build credit even faster by targeting your Amounts Owed. By making extra payments during the month, we keep your utilization low, which has helped many of their users increase their FICO scores by 30 points or more.
What if I have an existing balance?
Debitize only covers new purchases automatically, but they give you options to pay off existing balances as well. Once you've linked a credit card, they take the initial balance and move it to your Uncovered Purchases balance.
You can then decide whether you would like to pay all or a portion of your balance down immediately, pay it down over time with extra recurring withdrawals, or do nothing and leave Debitize to cover new purchases only.
How often do you pay my bill?
Your credit card bills are typically paid once a month about a week before your due date. They offer users a premium service (Credit Optimizer), which pays your credit card bill every week instead and can help you boost your credit score, in many cases by 30 points or more.
Debitize will only withdraw funds up to the minimum balance in your checking account so you won't get overdrafted or bank fees or have a $0 balance in your checking account. They will notify you when this happens, and will transfer any purchases we can't cover to your Uncovered Purchases (aka Debt Destroyer) balance so you can pay them off later.
Debitize Features
For a lot of people, our Debitize Review shows that this is a great solution if they want to still use their credit cards as they see fit. You can use your card as a debit card, but you also get the points and rewards that come from paying off your debts. But the most important part is that you do get to stay away from lots and lots of debt, something that can actually be very hard to deal with and super problematic all the time.
While not everyone will need this tool, Debitize does make it easy for those accustomed with credit card purchases to make it easy on them as they try to avoid lots and lots of debt. It's the best-automated system for repaying credit cards, and the outcome can indeed shine.
Do you have to pay interest?
No, because Debitize will repay everything as fast as possible. It's basically the best system you can use if you want to avoid debt naturally, and the best part is that every little system and trick counts at all times.
Once you start using Debitize the right way, you won't have to worry about dealing with any kind of debt again and again.
Is it possible to do that?
Yes, it really is, all you have to do is to understand the challenges and focus on those things that really matter the most.
Debitize Benefits
The main benefit for a lot of people is that it's a huge safeguard against spending a lot of money. It also offers automatic withdrawals, and that on its own can be incredibly interesting and rewarding.
It's also a credit optimizer. Since a lot of people are dealing with credit card debt nowadays, our Debitize Review showed that dealing with this kind of problem is not going to be a huge issue. And you totally need to check it out at the very least.
Security
The funds in your Debitize Reserve Account are held on deposit with an established and regulated bank for safe-keeping. They will in no way be commingled with Debitize's general account, and there is no functionality to allow transfers to other users.
Pros & Cons of Debitize
Benefits
Get credit card perks without credit card debt.
Debitize will analyze your credit card transactions and automatically pay your bill with your checking account.
This makes your credit card act as a debit card and can help you level your spending and always have your balance paid in full, without thinking!
Downsides
The company is fairly new, so the app may have kinks but customer service is readily available to help you.
Is Debitize Worth It?
If you are one of the persons that deal with a lot of credit card debt, then using Debitize does make a lot of sense. It's definitely important to change your spending habits. But our Debitize Review shows that if you will use this tool you can make a step in the right direction. You can rebuild your credit quite nicely and you can avoid any huge signs of trouble as you go along. Of course, there are bound to be some issues as you adapt and adjust everything to work the way you want. But it's totally possible to achieve the results you expect and the outcome will shine.
Plus, you have a great combination of high-quality features and services as you see fit. It's one of the most important things that you can do and once you handle all of that nothing will stand in your way. There are some quirks here and there, so our Debitize Review shows this is not the perfect tool we want just yet. But despite that, it does work quite nicely and the constant improvements will eventually make it the best it can be!
Debitize Summary
If you want to stop worrying about credit card debt, then let Debitize handle that for you automatically.
You will not have to worry about dealing with lots of debt again and again, and in the end, it's just one great approach towards getting the financial results you desire without having to do a lot of hard work and thinking. Debitize if free, and worth the download.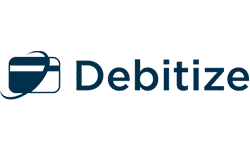 Get Out of $30,000 or More of Credit Card Debt