For the first time in years, a lot of people are questioning the validity of college degrees, especially in the current economic climate. With various demographic shifts affecting the demand for college-educated students and increasingly favoring the trades, going for a college degree is no longer viewed as a sure shot by many.
Plus, the rising cost of tuition puts even more pressure on students to find a major that will start paying right away and offer great job prospects for now and the future. However, there are still plenty of great majors out there that show promise and steady demand. Let's take a look at some of the college degrees that provide the best return on you rinvestment.
1. Actuarial Science
If you are gifted with a natural ability for mathematics, probability, and statistics, then actuarial science might be a great option for you. Actuaries make predictions and perform risk assessments for a wide variety of industries, notably insurance and government agencies.
The demand for actuaries isn't set to decrease any time soon, especially with the aging of the population. And they're also paid very well. As of 2017, actuaries earned around $101,560 per year according to the Bureau of Labor statistics. The growth rate was also at 22% percent from 2016 to 2022, which makes actuaries not only some of the most highly paid professionals, but makes actuarial science one of the fastest-growing professional fields in the country.
2. Dental Hygiene
What differentiates dental hygiene from the other entries on this list is how fast you can get your degree. All it takes is about two to three years, and you'll be able to start work right away. If you want to enter the workforce as soon as possible, then dentistry is the way to go.
As a dental hygienist, you will be asked to assist dentists while they perform a variety of complex dental procedures. You'll also help perform initial exams and tasks such as teeth cleaning.
You'll get paid handsomely in the process as well. According to the BLS, the average dental hygienist earned over $70,000 per year in 2017, which is way above the national average.
3. Engineering
Engineers play a central role in our economy, and the demand for skilled engineers is showing no signs of slowing down. It's also one of the highest-paying professions out there. Another great thing about engineering is how vast the field is, which allows students to specialize according to their aptitudes and interests.
Of all the engineering professions, petroleum engineers led the pack by earning more than $132,000 per year in 2017. The field also shows a higher than average growth (15% from 2016 to 2022). Chemical and electrical engineers are also among the highest earners, averaging $102,160 and $97,970 per year in 2017 respectively.
4. Economics
Economics is another very broad field with a wide variety of applications. While many positions will require a master's degree, there are still a few positions for those who framed their bachelor's, notably with government agencies. Economists made roughly $102,490 in 2017, but it's important to know that the average education level for economists was graduate school. Still, it remains one of the highest-paid positions with significant demand.
Probably the biggest advantage of majoring in economics is the diverse range of professions available. You could work as an analyst, in academia, or even as a journalist. Accounting is another big draw for economics grads. Accountants earned about $69,350 per year in 2017, and the field is expected to grow by 10% from 2016 to 2022.
5. Human Resources
While it may sound cliché to some, employees remain a company's greatest resource, and businesses are constantly trying to find ways to recruit the best talent and retain it. That is why human resources managers will always be in demand.
With a degree in human resources management, you'll learn how to hire, train, and manage employees. You'll also help facilitate relationships between employees and upper management, instill engagement in your workforce, and provide the best working environment for employees.
The salaries for human resources managers are surprisingly high as well. As of 2017, managers made around $110,120 per year on average. And the average human resources manager only requires four years of college, which makes this one of the degrees with the highest value for the money you can find.
The Bottom Line
All of these majors have great job prospects and offer great entry-level salaries and opportunities right off the bat. If you're looking for a career with a bright future that will start paying right away, you should definitely consider these options.
Get up to $250 today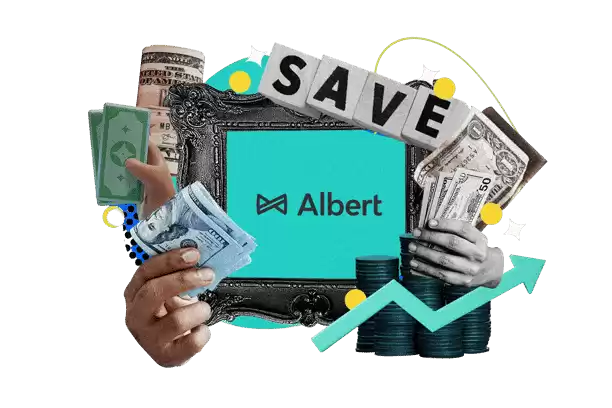 Albert
Get spotted up to $250 without fees
Join 10+ million people using the finance super app
Banking with instant discounts on gas, food delivery, groceries and more
Start investing, saving, and budgeting for free
JOIN ALBERT NOW