Did you know that Texas is actually smaller than Alaska? However, it is barely larger than France, the largest country in the European Union.
Texas is one of the largest states in the nation, with a wide range of climates and landscapes to explore. It's also home to some of the best banks you can partner with to reach your financial goals.
The subject of our conversation today is the best banks in Texas. These financial institutions offer Texans the chance to manage their money in a modern way.
Figuring out where to bank can take time and effort. After all, about 28% of people surveyed say they don't trust banks and therefore don't open a bank account.
With our list of the best banks below, you can rest assured your money is well protected. You can even take advantage of several welcome bonuses and offers to do more with your funds.
Are you ready to learn more about the best banks in Texas? Let's get started!
12 Best Banks in Texas
If you're searching for the best checking accounts in the Lone Star State, look no further than the list of awesome banks below. These banks can help you take your finances to the next level.
1. First Citizens Bank
Founded in 1898, First Citizens Bank serves nearly 20 states and several Texas cities. It offers top-quality customer service across fewer than 10 branches in Texas.
While First Citizens Bank can't compete with online-only banks and their high APYs, it does offer a free checking account, First Citizens Checking Account, that requires a $50 minimum deposit. You can also waive the monthly fees if you enroll in paperless billing.
First Citizens Bank also provides commercial and small business loans. You can open several savings accounts, CDs, money market accounts, and credit cards.
Free checking account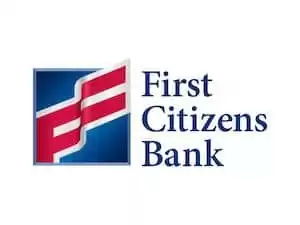 First Citizens Checking Account
Experience hassle-free banking with a free checking account. No fees, no minimum balance requirement, and the convenience of 24/7 digital banking, bill pay, and mobile deposits. Enroll in paperless statements to avoid the monthly fee. Make your life easier with better banking.
Open Account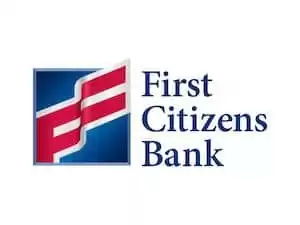 First Citizens Savings Account
Open a First Citizens online savings account for easy access and mobility. Enjoy convenience with no minimum balance requirement and no monthly service charges. Earn interest on your daily balance and receive monthly credits with competitive rates.
Open Account
2. Chase
You might not know this, but Chase is one of those banks that don't require Social Security numbers if you want to prove your identity and open an account. Instead, you can use your ITIN or passport to open a Chase account.
Students can open a Chase High School Checking℠ or Chase College Checking℠ account without paying any fees. You can also access Chase through several physical branches and ATMs nationwide.
Open a new Chase Total Checking® account, and you could earn up to $200 just for setting up a direct deposit. Chase is also a member-FDIC, providing access to 16,000 ATMs and nearly 5,000 branches.
Description:

A $100 bonus is yours if you open a Chase Secure Banking℠ account and complete 10 qualifying transactions within 60 days. Once you complete the requirements, you should receive your Chase Secure Banking bonus within 15 days.

Description:

Open a Chase College Checking℠ account to earn a $100 bonus. To qualify for this promotion, you'll need to make at least 10 transactions within the first 60 days between debit card transactions. You'll receive your bonus within 15 business days.

Description:

If you're new to Chase and open a Chase Total Checking® account, you can earn up to a $200 welcome bonus. To complete the requirements for this consumer checking account, set up a direct deposit within 90 days. You'll receive your bonus within 15 business days.

Description:

If it's a business bank account you're looking for, look no further than the Chase Business Complete Banking℠ account that allows you to earn up to $300 in free money for completing several key requirements.

Description:

The Chase Private Client experience unlocks access to lower rates when financing a big purchase and connects you with a private banker and investment advisor whenever you like. Save time and money with better banking benefits and special services, plus a $3,000 welcome bonus.
3. Wells Fargo
Banking with one of the largest banks in the U.S. has its perks. For example, Wells Fargo offers several checking and savings accounts you can use to manage your money, no matter how busy your lifestyle gets.
Most Wells Fargo accounts have waivable monthly fees. This bank also offers online and mobile banking features to check your finances on the go. 
Wells Fargo has 640 branches and 1,200 ATMs in Texas alone. You can open several accounts, including:
Two savings accounts
Three CDs
5 checking accounts
5 retirement accounts
The Teen Checking Account makes it easy to teach your child about money. You can also use Zelle to send and receive money from friends and family.
Most Wells Fargo accounts have a minimum deposit amount, which is typically $25. You can earn up to 0.01% APY on your savings account balance and 0.15% APY on a long-term CD.
4. Rally Credit Union
As part of the CO-OP Share Network, Rally Credit Union is a Hispanic-American-owned financial institution serving immigrants in southern Texas. You must live, work, or attend school in southern Texas to qualify for membership.
Rally Credit Union also requires a $25 savings account balance to maintain your membership. This credit union manages nearly 20 branches and 30,000 ATMs across the state, with over 5,500 shared locations through the CO-OP Share Network.
The Rally Credit Union Liberty Checking Account is what this credit union is known for. It also does away with charging monthly fees for this account.
5. PNC Bank
This bank has been ranked among the best national banks and offers Virtual Wallets for new and existing members. These Virtual Wallet accounts let you pay your bills, track your deposits, and receive warnings about potential overdrafts.
Any PNC Bank savings account requires a $25 minimum opening deposit. You can waive the $5 monthly fee if you have at least $300 in your account or connect your checking and savings accounts.
These savings account monthly fees can also be waived if you're under 18. PNC Bank also provides members several bonuses, mainly focused on the Performance Select Checking account.
If you open a new Performance Select Checking account before June 30, you can potentially earn up to $400 by depositing $5,000 within 60 days of opening the account. Head over to PNC Bank's website for more information.
6. GECU
GECU is a Texan credit union serving residents from the following counties:
El Paso
Dona Ana
Hudspeth
Pick from several checking and savings accounts with GECU, all of which require $100 to earn interest. GECU compounds interest quarterly.
GECU serves the majority of the Hispanic-American community in Texas. It offers no monthly service fees, high-interest CDs, free checking and savings accounts, and low minimum opening deposits.
When you apply for your new GECU account, you can use your foreign passport, permanent resident card, ITIN, or Matricula Consular as identification. The NCUA also insures GECU.
GECU offers four free monthly transactions, but any further transactions require a $3 surcharge. There are a dozen GECU locations in El Paso alone.
This credit union strives to give back to the community. It is a certified community development financial institution and a Juntos Avanzamos designated credit union.
7. Frost Bank
Open a Frost Personal Account, and you can waive the $8 monthly fee if you have a $1,000 minimum daily balance, direct deposit $100 or more into the account monthly, are under 25 years old, or have $5,000 in combined balances. Frost Bank also offers 0.1% APY and no minimum deposits.
If you're looking for some of the best money market accounts, look no further than Frost Bank. This bank has 145 branches alone scattered throughout Texas.
Many people prefer Frost Bank because it offers a human element that's hard to get nowadays. Customers cannot stop raving about how awesome the folks at Frost Bank are.
Frost Bank savings account APYs are above average. You'll have to speak with a representative to find out what current rates they're offering.
8. First National Bank of Texas
Small business owners appreciate the perks they receive from First National Bank of Texas. This bank offers five different checking accounts and a single money market account.
With the Small Business Checking Account, you can avoid the $11.97 maintenance fee if you make at least 10 debit card purchases monthly. First National Bank of Texas also offers merchant services and other financial tools.
You'll find at least 300 First National Bank of Texas branches and ATMs in the Lone Star State. To open an account, you'll need to visit a physical location.
You can connect with First National Bank of Texas' customer service through live chat, over the phone, and in person. This bank also offers low fees.
9. Capital One
You'll find at least 100 Capital One branches in Texas, including cafes. This bank offers fee-free checking without a monthly maintenance fee or minimum balance requirement.
If you open a 360 Performance Savings Account, you can earn up to 4.1% APY with no minimum deposit. Open a Kids Savings Account to earn 0.3% APY as well.
Capital One also offers nearly 10 CDs with varying interest rates. There are also plenty of Capital One promotions to consider. If you're looking for a bank account you can use to better your life, give Capital One a look.
10. Bank of America
Bank of America promotions can make this bank rank high on your list. If you open one of several Advantage accounts, you can earn $100 for your trouble if you deposit $1,000 or more into the account.
BofA offers access to almost 4,000 physical branches and 16,000 ATMs nationwide. You can waive the monthly fee on most accounts by keeping a $500 minimum daily balance.
Mobile banking and the Keep the Change program make Bank of America popular among consumers. Round up your purchases to save more, though Bank of America only offers a 0.01% APY on its savings accounts.
11. Ally Bank
This online-only bank offers a website and mobile app to manage your finances from the remotest of locations. Ally Bank also offers some of the best savings accounts for high APYs.
Ally Bank can offer such perks because it maintains no physical branches. It also provides 24/7 customer service support through live chat and over the phone.
When you sign up for an Ally Bank savings account, you can create "buckets" to save for various goals. You'll also earn up to 4% APY if you meet specific requirements.
Ally Bank allows its members access to over 55,000 ATMs and reimburses out-of-network ATM costs up to $10 per statement cycle. Plus, there are no minimum deposits on the majority of its accounts.
Interest compounds daily on Ally Bank savings accounts. Ally Bank is also FDIC-insured and works with Zelle to allow its members to send and receive money.
12. Alliant Credit Union
Many people see the phrase "credit union" and wince. The good news is that you don't have to worry about jumping through hoops to join Alliant Credit Union.
Alliant doesn't require that you be a member of a specific geographical area or industry. Instead, it's open to the entire nation because it's an online-only credit union.
You'll find high-yield savings accounts, exceptional customer service, and low service fees with Alliant Credit Union. You can contact customer service through email or phone if you have any questions or concerns.
Alliant partners with a network of over 80,000 ATMs nationwide. Plus, if you use an out-of-network ATM, Alliant reimburses you up to $20 monthly to cover those costs.
Many people prefer Alliant Credit Union because it offers transparent pricing for its checking and savings accounts. You can also open many CDs to increase your investment portfolio.
FAQs
Which banks in Texas offer welcome bonuses?
Chase and PNC Bank offer welcome bonuses. With Chase, you can open a Total Checking account to earn $200, while PNC Bank offers anywhere from $50 to $400 with its Performance Select Checking account.
How old do you have to be to open a bank account in Texas?
You must be at least 13 years old to open a bank account in Texas. Many banks offer teen accounts that cater to the younger generation.
What are some of the best banks in Texas?
Some of the best banks in Texas include Frost Bank and First National Bank of Texas. Rally Credit Union and GECU are some of the best credit unions in the state.
How many banks does Texas have?
Texas has almost 400 banks in the state. Wells Fargo edges out other banks to host the most branches in Texas.
Bank 'Til the Cows Come Home in Texas
Banking in Texas may not differ from banking anywhere else in the nation. However, a few banks make living in the great state easier than roping cattle.
We hope you've found this article helpful in finding some of the best banks in Texas. With these banks, anything is possible if you set aside enough money.
As you've seen, the best banks offer perks that help you in your daily life and accomplish your future goals. When you find the right bank to partner with, there's no telling how far you can run with it.
Now that you know more about banks in Texas, which one will you brand as your own?
Earn $200 bonus