Maintaining good posture throughout the day at work is critical for our comfort and well being. Poor posture can cause aches, pains and back problems.
Unfortunately though, thinking about the way in which we are sitting is something that is often forgotten in our list of priorities when we are drowning in a sea of deadlines, projects, and conference calls.
Fortunately, though, there are only a few little actions that need to be taken in order to ensure that you are sitting correctly at work, and improve your overall way of being seated and can even help improve your concentration.
This article will provide a little food for thought. The very last thing you want is to be trying to seek workers' compensation as a result of workplace injuries caused by poor posture.
How To Improve Posture at Work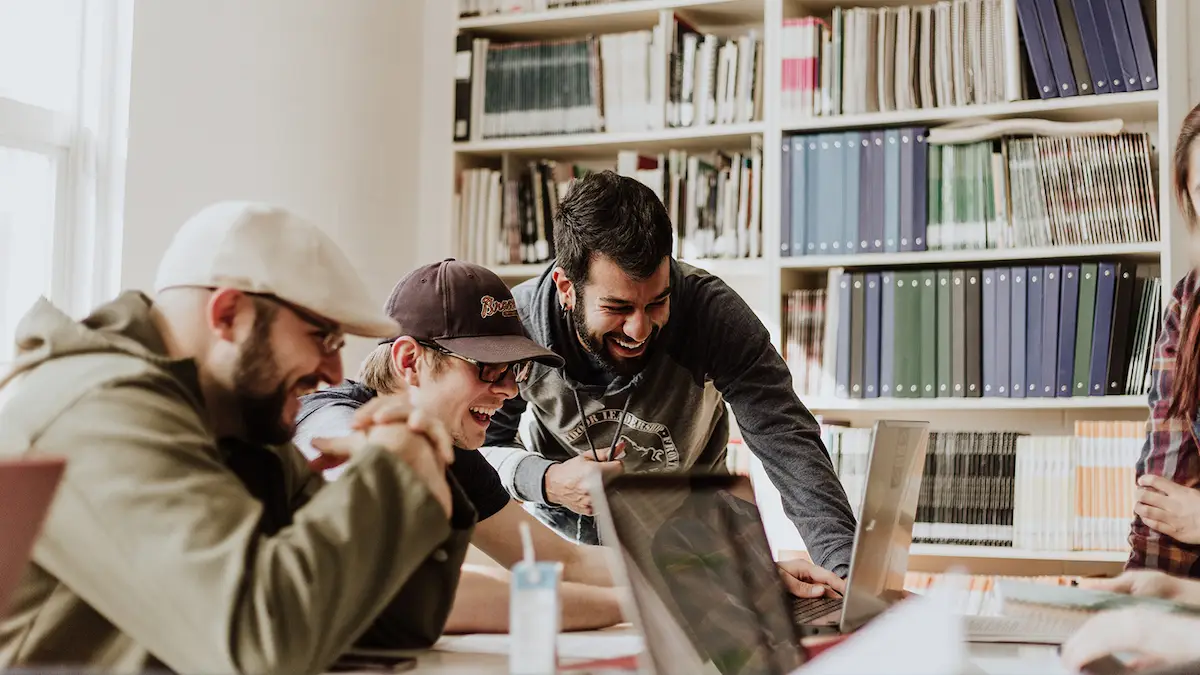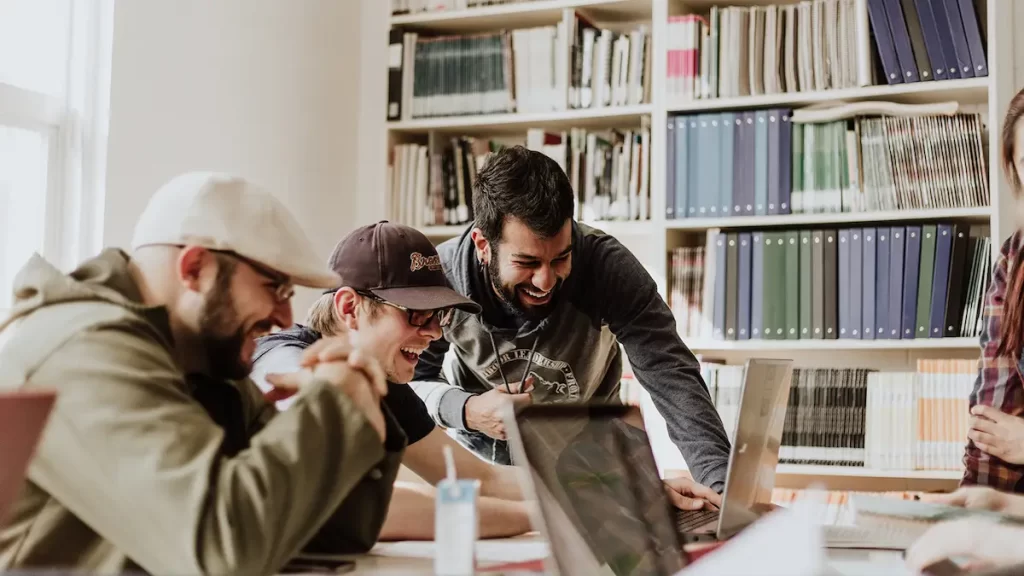 Sitting down all day is rough, but here are eight simple ways to improve your posture at work.
1. Correct Yourself and Remember to Sit up Straight
Maintaining a good posture while working really is as straightforward as sitting up straight with our shoulders pushed back. Admittedly that is easier said than done though. Chances are that most of us find ourselves slouching and craning our necks over our computer screens at some point throughout the day. As long as you make a mental note about this and correct yourself every time you find yourself slouching, you are on your way to better posture.
2. Ensure that Your Ears and Shoulders are Aligned
It is easy to say that you should be sitting up straight at work. How can you be sure that you are sitting correctly though? One good measure of this is to make sure that your ears and shoulders are aligned. This may sound a little obscure, but it is a method to make sure that you are neither leaning too far forward or too far backward in your chair.
3. Keep Your Feet Firmly on the Ground
Good posture dictates that you should keep your feet flat on the floor. That means no crossed legs and no weird positions where you are sitting on your legs like a meditative monk. This not only aids your posture, but it also reduces your likelihood of experiencing ailments such as varicose veins. If it's not comfortable to place your feet completely flat on the floor, you can also incorporate a footrest.
4. Set Up Your Workstation Correctly
Though often forgotten or dismissed as unimportant, there are several ways in which your workstation should be assembled in order to promote good posture. For example, your chair should offer appropriate lumbar support, and your monitor should be at eye level so that you don't have to twist your neck. Curved monitors offer a lot of benefits that are unique to their design.
Similarly, your mouse and your keyboard should be within a simple reaching distance. All of these things help you to maintain a good posture and ensure that you don't find yourself bending and stretching into weird positions at work. Before you go out and sell your laptop to get a proper workstation, it's okay (and quite comfortable) to do work from the couch or bed when working from home — whatever makes you feel more productive.
5. Get up and Walk Around Every Now and Then
It is important to take regular breaks at work for many reasons. Maintaining good posture is just one of those. The reality is that even if you are completely strict with yourself about sitting correctly, you are going to feel uncomfortable or restless after some time.
Getting up from your desk to stroll around gives your body the much-needed exercise it needs. When you sit down again, it will be easy to maintain a position of good posture.
6. Do Exercises at Your Desk
Okay, so you can't exactly roll out your yoga mat or start doing ab crunches at work. What you can do though is a few little exercises that can be done from the comfort of your desk. Many exercises can be done while seated focus on loosening up the back and shoulder muscles.
Exercises range from stretches (for example, sitting tall and stretching your right ear to your right shoulder, then repeating with your left), to doing shoulder rolls while seated.
7. Sit on a Supportive, Appropriate Chair
One of the most important factors when it comes to maintaining a good posture at work is ensuring that the chair that you are seated on is suitable.
Ideally, you will have an ergonomic desk chair that offers sufficient lumbar support. At the very least, it will be a comfortable, padded office chair. Plastic chairs or stools/benches with zero support are absolute no-nos.
8. Consider Buying a Lumbar Support Pillow
Perhaps you already have a somewhat supportive chair at the office but you don't feel 100% comfortable. In such instances, a lumbar support pillow is a nice thing to consider.
Ultimately, your comfort and safety in the workplace is the responsibility of your employer and so the company that you work for may be able to provide this for you. Lumbar support pillows offer additional back support and the reduced likelihood of back pain. Memory foam versions of these pillows are available, offering comfort and support that is perfectly crafted to the individual's needs.
FAQs on Improving Posture at Work
1. Why is poor posture a concern when sitting at a desk for long periods of time?
Poor posture, especially when sitting at a desk for extended periods, can lead to back and neck pain. When you adopt a position with your head tilted forward or your shoulders forward, it puts extra pressure on the neck and upper back. Over time, this can lead to chronic pain and even damage spinal structures. On the other hand, maintaining a proper sitting posture can reduce strain on the muscles and ligaments, helping to prevent pain and reduce the risk of injury.
2. What constitutes a proper posture while working at a computer?
The best posture for working at a computer includes maintaining the spine's natural curves and keeping the head, neck, and body aligned in one vertical line. Your computer monitor should be at a resting eye position, so you aren't tilting or straining your neck. Your arms should be parallel to the floor with your elbows at a 90-degree angle, and your wrists relaxed while typing. Your feet should be flat on the ground, distributing body weight evenly, and your knees should be at hip level. Investing in ergonomic office chairs and positioning computer screens properly can aid in achieving the desired posture.
3. Are standing desks a solution for those with poor postures while sitting?
Standing desks can be beneficial for those looking to break the habit of poor sitting postures. Switching positions, from sitting to standing, can reduce back strain and improve blood flow. When using a standing desk, it's essential to keep the spine straight, distribute body weight evenly on both feet, and ensure the computer monitor is at eye level to prevent tilting the head forward. Even when standing, taking frequent breaks and moving every half hour is recommended.
4. How can one maintain proper spine alignment and a relaxed yet supported posture throughout the workday?
Maintaining a proper spine alignment involves being mindful of your body's positioning throughout the day. An office chair with adjustable back support can help in instilling good posture habits. Additionally, posture-friendly props, like a small pillow or even a towel, can support the lumbar spine, ensuring the lower back remains in its natural curve. It's also vital to change positions frequently and avoid leaning or crossing legs unevenly, which can lead to unbalanced postures.
5. What are some warning signs that my posture needs correction?
Warning signs that indicate posture correction include frequent back pain, neck pain, headaches, and muscle stiffness. Chronic fatigue and muscle tension are other indicators. Often, these symptoms result from spending long periods in poor postures, leading to increased strain on the back muscles. Physical therapy can be beneficial for those experiencing these symptoms to improve posture and find relief.
6. How do electronic devices influence good posture?
Electronic devices, especially when used for extended periods, can be one of the main factors affecting posture. For instance, looking down at a phone or tablet can lead to a "head forward" posture, straining the neck. Proper corrective eyewear can reduce the need to lean into screens, and positioning computer screens at a resting eye position can mitigate the risk of developing poor postures. Awareness and making conscious connections with everyday activities involving electronic devices can help in maintaining a proper posture.
7. What tips can you provide for instilling good posture habits outside of the office?
Good posture habits extend beyond the office and should be practiced in everyday settings. This includes making conscious connections with everyday activities, like driving a new car or watching television. Investing in ergonomic products for specific situations, like a cushion for driving or a portable lumbar for sitting on a couch, can aid in maintaining proper posture. Also, regular physical activities like walking, stretching, and strengthening exercises can improve posture by enhancing mobility and muscle strength.
Following these guidelines and paying attention to the body's signals can lead to improved posture, reduced pain, and enhanced overall health.
The Final World
The best way to improve and maintain your good posture at work is to simply be aware of what is required in order to be sitting or standing well. When you catch yourself slouching, simply correct yourself. After a while, many of these pointers detailed within this article will begin to feel almost like second nature to you. You will not be thinking that you don't have time to worry about your posture while you are busy working on assignments as you will already be absent-mindedly doing desk stretches and shoulder rolls while multitasking on a conference call!
Want a remote job? Get a FlexJobs membership just for $2.95!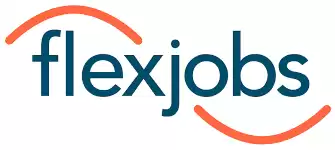 FlexJobs
Get access to vetted remote job listings for just $2.95 for 14 days
Enjoy partner discounts on products

Extensive job search resources & support
Click to Get $2.95 Deal
Earn up to $100 today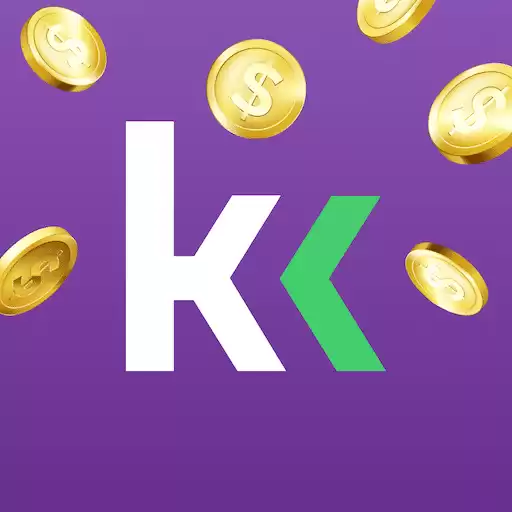 KashKick
Trusted by 2M+ users like you
This site pays you cash to play mobile games, save money, take surveys, and see offers — make $100 today. Over 2 million users agree that KashKick is a fresh and lucrative way to earn money and get paid directly to your PayPal!
SIGN UP & START EARNING NOW