Buying a house is likely to be the biggest financial commitment that you will make for your entire life, and while the experience can be both exciting and nerve-wracking, it's important to get it right in order to avoid excessive extra costs in the future. Don't buy a home without reading this.
When it's your first time buying it can be a little overwhelming, with lots of unknowns, legal wranglings, and lists of things to do in order to get the keys to your first home.
A few essentials you'll want to do straight off include:
Check your credit and strengthen your credit score
Find out how much you might be able to borrow
Save for down payment, closing costs
Build a healthy savings account
Get preapproved for a mortgage
Start speaking to realtors and finding one you like and is recommended
Find suitable mortgage lenders
Buy a house you like
Luckily, when you're ready to make your first move, we've got this extremely thorough home buying guide to walk you through the must-do's of your first purchase.
Short History Lesson
Before the subprime mortgage crisis of 2008-2009, just about anyone could get a mortgage (or two or three). Lenders pushed "sub-prime" loans on people with poor credit knowing they probably could not keep up with the payments and would default on their loans and lose their home.
The lending habits were not healthy and this led to a sharp increase in those high-risk mortgages ending up in default. This contributed to the most severe recession in decades. Some have blamed lenders for inappropriately approving loans for subprime applicants, despite signs that people with poor scores were at high risk for not repaying the loan. By not considering whether the person could afford the payments if they were to increase in the future, many of these loans may have put the borrowers at risk of default.
I used to work in the Underwriting Department at SunTrust in 2012, and the criteria they used to determine whether to make a loan – is more rigorous. However, that does not mean that millennials would have a tough time getting a mortgage it is just important to do your research first and make sure you're financially prepared to take on a mortgage payment.
In order to get a solid grasp on the terms and processes of buying a home. Take the time to understand the process and requirements of being a first time home buyer.
Do The Research
Getting approved for a mortgage you want is primarily staying within certain ratios underwriters use to determine how much you are able to afford for a mortgage payment. Large monthly debt payments such an auto loan or student loans will generally limit the amount of the mortgage approval you are qualified for. It is smart to pay these debt payments off first or avoid taking any new loan payments prior to applying for your first mortgage.
---
Want Free Money?
Aspiration: Want to get spotted a $150 for free? Simply sign up for Aspiration, and the free banking app will give you cash for free, you just relax while it gives you $150 just for opening a new debit card. There's no catch. This bank account is legit and only takes two minutes to sign up for an account.
---
Your credit score and any credit issues in the past few years
In order to get approved for a mortgage loan, you should have a good credit score. Need to fix your credit score? It takes a few seconds to pull your credit report and order your credit score. A low credit score can prevent you from being approved for a mortgage loan. It goes without saying that credit scores and credit activity play a major role in your application being approved.
Let's talk figures: According to the HLLC (Home Loan Learning Center), many mortgage lenders require a minimum credit score of 680 (620 for FHA mortgage loans) – and if your score is below 680, mortgage lenders can easily deny your request for a conventional mortgage loan.
How much cash you can put down
You will also need a down payment and the amount usually varies depending on the type of loan and the mortgage lender. Each lender has its own requirements, but on average, you'll need at least a 3.5% down payment. So if you are buying a $250,000 home this would be $8,750. Typically you would want to aim for a higher down payment though, if possible.
If you are not able to pay 20% down, ask your lender if you qualify for assistance from the FHA (Federal Housing Administration), VA (Veterans Administration), or Rural Development Services. A 20% down payment would allow you to not only have a lower mortgage balance, but you could forego having to pay private mortgage insurance (PMI).
This is important because if you have PMI then your monthly mortgage payment would be higher. PMI guarantees your lender will get paid if you are unable to pay your mortgage payments and you default on your loan. If you need tips on how to save for a mortgage, check here.
Shop for your mortgage
Wait — why would I shop for a mortgage before deciding on a house? Isn't that totally backward? Not necessarily. Shopping for a mortgage before you decide on a house can be beneficial for one overriding reason:
You'll know exactly how much you can borrow before you buy your home. Too many people fall in love with a home that they — well — can't afford. They struggle to find a mortgage that covers the cost of the home. Finding a mortgage first and a home second is decidedly less sexy, but it's twice as smart. You'll immediately be able to tell whether a home is in your price range or out of it.
Think about the sort of down-payment you'll be able to afford. This should be part of your mortgage calculations, although you don't need to know for sure when shopping for a mortgage. Have a general idea in mind. More on this later in the article.
Want to see what rates are available to you in a matter of 2 minutes? You can easily compare offers from up to 5 mortgage lenders at LendingTree in less than 3 minutes – for free! Or simply view the table below for reviews and comparisons of the best lenders for yourself.
Prepare The Paperwork
Get all the necessary documents like work history and income details together before applying for pre-approval to help expedite the process. I used to compile all these documents so I know them by heart. These include:
W-2 forms from the previous two years, if you collect a paycheck.
Profit and loss statements or 1099 forms, if you own a business.
Recent paycheck stubs.
Most recent federal tax return, and possibly the last two tax returns.
A complete list of your debts, such as credit cards, student loans, car loans and child support payments, along with minimum monthly payments and balances.
List of assets, including bank statements, mutual fund statements, real estate and automobile titles, brokerage statements, and records of other investments or assets.
Canceled checks for your rent or mortgage payments.
Find A Lender
Talk to your bank or credit union. If you have a good relationship with your current financial institution, it makes sense, to begin with, a quote from them. If you have a long relationship with them, you should know whether they are a reputable institution. However, it is important to shop around for other options. A good place to start is with friends and family. Ask who they received their mortgage from and if their experience has been good. If so, talk to the lenders that they work with and ask about their rates. Tip: Generally credit unions have the lowest interest rates.
Get Pre-Approved
Apply for a pre-approval for your loan. Make sure you do this before you start looking at homes so that you're prepared to make a purchase. The pre-approval process is fairly simple: Contact a mortgage lender, submit your financial and personal information, and wait for a response. Pre-approvals include everything from how much you can afford, to the interest rate you'll pay on the loan. The lender prints a pre-approval letter for your records, and funds are available as soon as a seller accepts your bid. Though it's not always that simple, it can be.
Find a Realtor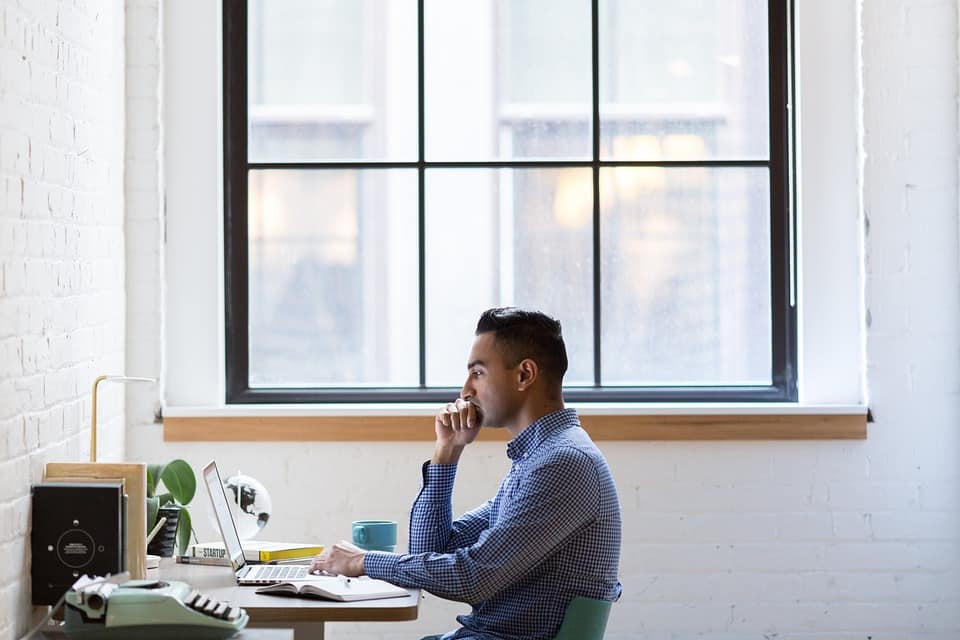 Seek out a realtor who is familiar with the area you're looking to buy in and who can help you prioritize your search and visit homes that match your desires and budget. Be sure to be aware of slimy tricks real estate agents use and use referrals from your colleagues.
Search for a Home
You're officially ready to hit the pavement in search of the perfect home. Narrow down your search by cost, location, and other desired amenities. Figure out if you want to build your home or find one selling on the market.
Make an Offer
When you find a home you want to buy, submit an offer. Your first offer may not be accepted, and you may have to negotiate.
Finalize the Loan
If your offer is accepted, your Loan Officer will work to finalize your loan. Be prepared with the required documentation ahead of time.
Closing
At this point, the sale is complete, and the seller turns over the property title. There are fees associated with the closing. Work with your Realtor to manage your costs. You may be asking yourself, "Long Does It Take to Close on a House?" You can learn more about the closing process here.
Mortgage Guide Closing Thoughts
Buying a home can take as fast as a week or on the longer end 35-60 days once you find the right home. Getting prequalified a few months in advance is always a smart decision. That gives you time to clean up your credit report if any, pay down student loans or credit card debt, and save for a down payment, closing costs, and then start checking out general areas, commute times, neighborhoods, etc. You should find a well-reviewed real estate agent who can help you through the buying process so you have a better understanding of your purchase. Best of luck to any millennials getting ready to become first time homeowners!
Go
Description

Want Free Money?
Aspiration

Simply sign up for Aspiration, and the free banking app will give you cash for free, you just relax while it gives you $100 just for opening a new debit card. There's no catch. This bank account is legit and only takes two minutes to sign up for an account.

Learn more


The Best Apps to Save You Real Money
We are on our phone a lot, right? Wouldn't it make sense to save money with the best money saving apps?
App
At a glance
download
Aspiration
★★★★★


Get a $100 bonus at Aspiration when you open and fund an account with $10 or more. Then use your Aspiration debit card to make at least $1,000 worth of cumulative transactions within 60 days of account opening.

CLAIM $100 BONUS

Robinhood
★★★★★


Open a new account in the next 24 hours and you could get up to $200 in reward stocks.

CLAIM REWARDS

Truebill
★★★★★


This free app delivers on its promise to save you money effortlessly. You can use it to lower your bills, cancel unwanted subscriptions and bill negotiations.

SLASH YOUR BILLS