If you're planning on continuing on with your education and going to grad school, you probably have a lot on your mind—and not the least of which is your grad school budget.
I get it, this can be a stressful time for many as you tackle entrance exams, choosing the right school and course for you, and, then there is the financial aspect to consider.
Tuition and living expenses are not cheap and a student budget needs to be carefully planned out to ensure that you are living within your means.
Here, we are taking you through the different aspects that you will need to place on your budget, so you can start planning now and avoid stresses later.
6 Things to Consider in Your Grad School Budget
1. Tuition
The biggest cost that you will have in grad school is your tuition. Tuition costs all depend on the school and course that you choose and the more respected the school is, the higher the fees are. It is also common for tuition fees to rise year on year, so this is something that you will definitely need to budget for. Furthermore, there is also the cost of exams and this starts with exams such as the GRE which many will need to take before they head off to grad school. This test will cost you, so it is important that you are prepared by looking into GRE test prep beforehand so you only need to take it once!
2. Books and Supplies
Again, the amount you will need to spend on books all depends on the course that you decide to take, but books always end up being a lot costlier than you might initially have anticipated. You'll also need to look at whether you need any other studying materials such as a new laptop where you can write up your notes and your work.
3. Housing
Another massive cost of grad school is the cost of rent. Before moving, take a look at the city you are moving to and work out how much you are likely to be in rent and what you will get for your money. Have a look at your school's website as they will normally having housing resources on there.
4. Utilities
Have a new landlord yet? Check with them what utilities are included in your monthly rent and what are the extras that you will need to pay for. Remember, phone and internet bills can be expensive!
5. Transportation
How are you going to get to campus and around the city? Take a look at how much public transportation is and include this in your budget.
6. Groceries
This does not have to be a strict budget, but it is a good idea to know how much you are roughly going to be sending each week on groceries and also what you will spend eating out. This number should remain roughly the same and it is important to keep in mind that the busy life of a grad student can have a big impact on your wallet if you have less time for food prep and need to get a lot of fast food for convenience.
Did we miss anything in our grad school budget? Let us know what other expenses you accounted for below.
Get up to $250 today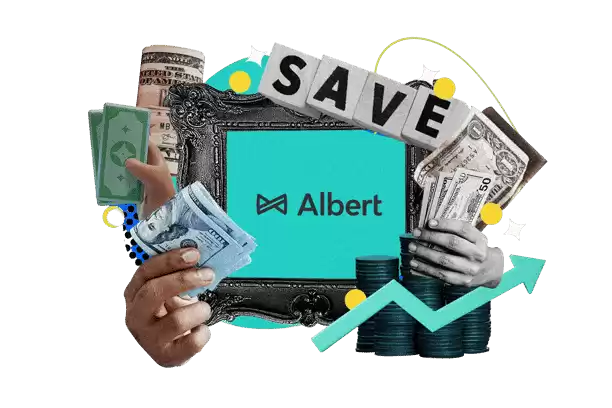 Albert
Get spotted up to $250 without fees
Join 10+ million people using the finance super app
Banking with instant discounts on gas, food delivery, groceries and more
Start investing, saving, and budgeting for free
JOIN ALBERT NOW