Studying abroad is a dream for most students. And actualizing this dream is a momentous task in itself. It begins with choosing the most appropriate course and shortlisting the universities offering it. This is one of the hardest choices in a student's career because a lot of things have to be considered before making the decision, like budget restraints, academic portfolios, eligibility for scholarships, and the list goes on.
Once you clear the requisite examinations, then comes the taxing visa applications. Once you reach your destination, there's another set of challenges waiting for you like finding accommodation, career counseling, and managing between part-time jobs and academic responsibilities.
In this article, we are addressing the major problems faced by the multitude of students studying abroad:
9 Quick Study Abroad Tips
1. Get a Visa
The first step of one's international journey begins with the choice – of the country, university and the course. Students, then, have to appear for various examinations and upon passing comes the intense procedure for visa application. The task entails a high probability of anomalies and can be a source of frustration for students. One mistake with the documents and you might find your visa rejected, or you may incur a significant delay that might ruin your well-decided plan of action. Once your visa is approved, your first point of concern has been sorted. You are all set to book the very next flight to your destination, officially!
2. Part-time Jobs
After paying a hefty university fee, you also need to pay for your daily expenses. Be it through full-time or a part-time weekend job, one has got bills to pay and university students especially opt for the latter.  While this is going to depend on your schedule and other responsibilities, a part-time weekend job is a great way to earn extra money quickly.
Even if you are just working extra on the weekends, it will pay off in the long run. Some options to consider include becoming an Uber Eats driver, which you can do if you have a car and want to deliver food around your city. This will let you make quite a bit in a short amount of time. There are a number of other gig economy jobs to choose from to make extra cash, as well, so be sure to look carefully.
3. Training
On the other hand, if you feel the need for training before turning up for a job, there is an alternative to enhance your IT skills, industrial experience, and real-world knowledge. You can check out online courses that'll help you reach your goals:
App
At a glance
download
Udemy
★★★★★


Join over 24 Million students from around the world already learning on Udemy! Get lifetime access with a few clicks because your goals are worth it.

VISIT UDEMY

CreativeLive
★★★★

★




Master your craft, your passion, or something new with creative classes taught by the world's best.

START FOR FREE

Linkedin Learning
★★★★

★


Grow your skills and advance your career with LinkedIn Learning.

Learn business, creative, and technology skills to achieve your personal and professional goals.

FIRST MONTH FREE

Skillshare
★★★★★


Explore your creativity with classes in illustration, photography, design, and more.

START FOR FREE
4. Accommodation
Relocating to an entirely new place is not easy. A proper place you can call home must satisfy vital conditions such as convenient distance from the university and the part-time workplace, individual budget, and a comfortable but suitable location to maintain the correct balance between studies and having fun. On-campus accommodation won't be easy on your pocket, and finding a suitable off-campus housing is not easy either.
5. Homesickness
Completing the course in x-years without having people by your side – not everyone's piece of cake. If you are one of those lone rangers, you are just amazing! If not, and you want to overcome the feeling of being left out, you can save yourself from the seeping homesickness and use Meetup to find your favorite bunch.
Be it sports, food and drinks, music, book clubs or the LGBTQ community, you can join your favorite community just like 200,000 other individuals looking for the same on Meetup. You are not the only one!
6. Stick Together
Don't want to travel overseas by yourself? You can consider studying abroad with a close friend. Even though one of the main benefits of traveling abroad is stepping out of your comfort zone, having a close friend around can help you feel at ease.
7. Pack Light
Don't bring a bunch of stuff you don't need and be sure to check your airline's luggage restrictions.
8. Keep a Journal
A great way to remember your awesome studying abroad memories is to journal every day. A good tip is to keep a journal where you write down your daily encounters and thoughts for the day. You'll love that you did it years down the road.
9. Find Ways to Save
Money can easily be spent while in another country. You can simply find ways to live cheap especially on a college budget. So be smart about your spending and be realistic with your budget and stay on top of it.
Get up to $250 today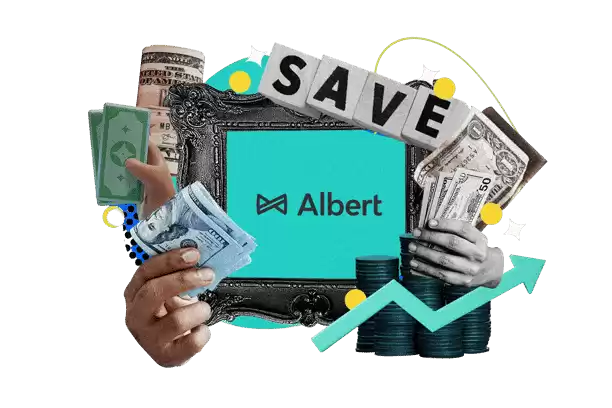 Albert
Get spotted up to $250 without fees
Join 10+ million people using the finance super app
Banking with instant discounts on gas, food delivery, groceries and more
Start investing, saving, and budgeting for free
JOIN ALBERT NOW