The past decade has seen the rise of peer-to-peer lending in the mainstream. Prosper and Lending Club were the first on the scene with their innovative technology that connects borrowers and investors. The peer-to-peer lending space has seen monumental growth since then, peaking at $3.5B in loans by the year 2015.
Throughout this period of growth, one subset of consumers has been long forgotten; those with bad credit history who desire a short-term payday loan to meet their needs for emergency funds until their next paycheck. Unfortunately, this is a group of consumers that has been completely disregarded by major financial and credit institutions from the beginning of time.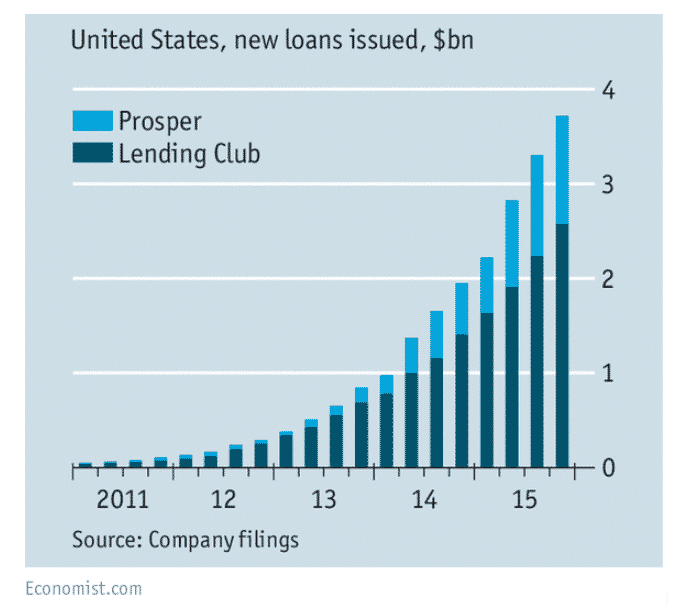 Online Lending and the Dark Past
Beginning in the late '90s, many shady online lenders set up shop to cater to these borrowers by hosting their servers overseas and outside of the jurisdiction of local, state, tribal, and federal entities.
Unfortunately, many of these lenders used unfair and deceptive practices. Some of these practices included charging a "renewal" fee that would trick borrowers into believing they were paying off the principal of a loan, or threatening borrowers with criminal prosecution or arrest if they were unable to pay.
Want free money?
Aspiration: Want to get spotted a $100 for free? Simply sign up for Aspiration, and the free banking app will give you cash for free, you just relax while it gives you $100 just for opening a new debit card. There's no catch, just use your card to make at least $1,000 in cumulative transactions within 60 days of opening an account. This bank account is legit and only takes two minutes to sign up for an account.
In the end, consumers with bad credit still flock to these shady lenders because they are desperate for a payday advance. Regardless of what happens to these lenders in the future, borrowers with no credit, bad credit, bankruptcies, or other major red flags will still seek out credit to make ends meet.
Peer-to-Peer Lending for Payday Loans in California
One lender is seeking to disrupt this industry. USA Express Loans is a California-based and licensed lender that saw the need to democratize the process of high-risk, subprime short-term lending. They are currently developing a peer-to-peer network specifically catered to $255 payday loans online in California.
Their goal is simple; to connect small-time investors with regular borrowers who are in need of cash. Borrowers will be able to fill out a simple, five-minute application with their information. USA Express Loans will complete an initial underwriting process that will verify their identity, source of income, employment, and other critical information to protect against fraud. After a borrower passes this initial screening (it all happens in real-time), their loan request will be posted to a portal where regular non-institutional investors will have access. Sensitive information including names, addresses, bank details, or the name of the borrower's employer would not be shown on this portal.
However, investors will be able to see the job title of a borrower, their monthly income, debt-to-income ratio, and other pertinent non-sensitive information to allow them to make a decision on what rate they are willing to lend their money at. In a matter of seconds, an investor will be able to fund a portion of a loan in increments of $10.
As with any major venture, there are a variety of logistics and regulatory hurdles that must be overcome. USA Express Loans' Chief Technology Officer, Jeffrey Martinez, explained that they plan to work with the California Department of Business Oversight (the regulatory agency for deferred deposit transaction loans in California), the Securities Exchange Commission, and the Consumer Financial Protection Bureau to ensure all regulatory requirements are met. "If necessary, we will also work with our legislators to amend the law in order to fit the design of our lending platform", Jeffrey explained. "It's our intention that this unique system will bring about untold benefits to consumers by providing them with access to short-term payday loans online at a lower interest rate than usual, and with clearly defined terms for repayment. Our platform will allow investors with as little as $10 to start funding loans to their peers."
The Future of Peer-to-Peer Lending
As the sharing economy grows, it is this author's belief that it will continue to disrupt industries that have been traditionally gripped by institutions of the past. For example, we've seen front and center how Uber and Lyft transformed the taxi industry and made transportation affordable and accessible again.
Many people assumed that the sharing economy's solution to lending started and began with Lending Club and Prosper, but the reality is that many untapped markets exist for the expansion of peer-to-peer lending; The future is bright for peer-to-peer lending. Savvy investors should keep their eyes and ears open for new opportunities to make money in this growing sector.
The Best Investment Apps For Everyday Investors
App Rating

ⓘ

Commissions
Account Mimimum
Learn More

★ 5.0/5 

Free
$0

OPEN ACCOUNT
On Robinhood's website

★ 5.0/5

Free
$100

OPEN ACCOUNT
On M1 Finance's website

★ 5.0/5

0.15%
$500

OPEN ACCOUNT
On Fundrise's website

★ 5.0/5

Free
$0

---

Games that pay you to play. Yes, we're serious.

These 3 apps will pay you to play games on your mobile device:

Mistplay (Android) - If you have an android device, you can download this app and start getting cash rewards for playing new games.
Solitaire Cube (iOS) - Earning money by playing games on your phone sounds like a dream. But this app really pays you for playing solitaire with cash rewards.
Lucktastic (Android) - This free app offers the same daily scratch-off cards that you find at your local convenience store — but here you can play for free and win real money.

---

OPEN ACCOUNT
On Public's website

★ 4.9/5

Free
$0

OPEN ACCOUNT
On Webull's website
Want free money?
Robinhood is a free investing app for your phone. I really mean free all around – free to join and they don't charge any fees to buy or sell the stock. You can get a share of stock like Apple, Ford, or Sprint for free when you join through this link. The value of the free share may be anywhere between $2.50 and $200 and fluctuates based on market movements. You've got nothing to lose.