Starting anything new can be daunting. Certainly, learning to invest your money is no different.
I wanted to write up an easy to follow guide for anyone looking to get their wet by investing in the stock market.
Ready to start?
Investing Guide For Beginners: Introduction
Whether you have saved some money and want to begin investing or you just want to learn how to invest, putting a proven plan in place will set you on the right path to tackle this new challenge.
This guide will help you learn the basics behind investing and get you started on your way.
If you don't take the time to design and plan your life you will have to settle for what life gives you… – Joe Duncan
Select an Investment Strategy
Before you start investing you need to learn about markets and understand how they work. Investing is a way for building wealth, but anyone can learn how to invest.
There are investing apps and brokerages that make it easy to invest even with small amounts of money that have no account minimum and low stock trading fees.
You should understand that investing is different than gambling, investing is not a get rich quick scheme.
This investing guide for beginners will help you understand the basics behind investing in the stock market.
The odds of making money are greatly stacked against most individual investors so getting familiar with different profitable strategies is important.
Perhaps you choose to focus on timeless methods like: 
Value Investing: Value investing (buying underpriced stocks) is an investment strategy where stocks are selected that trade for less than their intrinsic values. Value investors actively seek stocks they believe the market has undervalued. Investors who use this strategy believe the market overreacts to good and bad news, resulting in stock price movements that do not correspond with a company's long-term fundamentals, giving an opportunity to profit when the price is deflated.
Read more: Value Investing
Dollar Cost Averaging (DCA): Dollar-cost averaging is an investment technique of buying a fixed dollar amount of a particular investment on a regular schedule, regardless of the share price. The investor purchases more shares when prices are low and fewer shares when prices are high. The premise is that DCA lowers the average share cost over time, increasing the opportunity to profit. The DCA technique does not guarantee that an investor won't lose money on investments. Rather, it is meant to allow investment over time instead of investment as a lump sum.
Read more: Dollar-Cost Averaging (DCA)
These are proven methods used to grow your wealth.
The Little Book Investing Series is a good place to get a basic understanding of different strategies. For example, The Little Book of Value Investing and The Little Book of Common Sense Investing are two options that touch on both value investing, dollar cost indexing, and passive indexing.
During his youth, Billionaire investor Warren Buffett took his investment education so seriously that he read every book on investing at the Omaha public library, some of them twice.
As you continue to learn about a particular method, you will develop your expertise in that area. Once you have learned enough you will begin to find an investment style that makes the most sense to you.
No matter what style works for you, each particular investment strategy will establish a prescribed plan for you to put into practice for years to come.
Decide on Your Asset Allocation Mix
Your asset allocation is simply a desired mix of holdings in your portfolio.
Think of your account as a pie with each slice of that pie representing a different asset in your account.
The percentage of stocks, bonds, and other holdings in your portfolio should be decided upon based on the recommendations from your readings.
For example, a classic 60% stocks and 40% bonds allocation is a useful template for most people. With this example allocation, you will get growth opportunities from your stock holdings, as well as interest income plus potentially smaller overall account declines due to the more conservative bond allocation.
Choose a Product
Now that you have decided on a mix of assets for your portfolio you can begin selecting investment products.
For investors willing to accept company-specific risk, investing in individual stocks and bonds will provide adequate exposure.
Alternatively, Exchange Traded Funds (ETF's) can provide better diversification for an individual investor. This means that your portfolio will be subjected mostly to market risk. That is, the risk of having an individual stock holding in your portfolio decline by a large amount and create a significant loss for your whole account is minimized.
All things being considered, most individual investors are usually best-served by investing in stock and bond ETF's for simplicity and ease of transaction. ETF's represent the ownership of a basket of securities like the holdings in the Do
w Jones Industrial Average and can be bought and sold throughout the day just like a stock.
Today, most ETF fund companies, like iShares or Vanguard, offer ETF products that provide ample exposure to the stock or bond market with options for customization too.
Decide How Much to Invest
Next, determine how much money you want to use to fund your account. This value needs to be a number you are comfortable with having invested.
During a full market cycle, you will need to be able to mentally handle the periods when your account is down.
The stock market will routinely experience declines of 10% to 20%. Determine what dollar value will cause you to experience "sticker shock" when you look at your account statement and that value can be set as your 20% downside threshold. Then, calculate the total account value by dividing that dollar value by 20%.
For example, if a $2,000 account decline is the most you can financially or mentally tolerate divide that value by 20% and you could fund your account with up to $10,000.
Putting money to work in the markets is very different than keeping it in a savings account. You will experience daily fluctuations in your account balance that could be sizable.
Also, investing does not produce stable returns like a savings account that pays monthly interest.
However, for bearing this additional risk by putting your money in the market you will assume a higher rate of return over a long period of time.
Pick a Trading Platform
This trading platform will be where you buy and sell assets for your account, transfer cash, read market research, and handle other administrative issues.
Selecting a full-service discount online broker like E-Trade, Scottrade, or Charles Schwab will be fine for most investors. Take some time to familiarize yourself with account fees and balance requirements for different brokers before making your choice as these can vary slightly and costs add up over time. You can also opt for smarter automated investing service with Betterment which aims to provide optimized investment returns for individual, IRA, 401k, and rollover accounts.
Overall, if you ever have an issue with your account or have any questions about using the online technology these firms have well-trained employees that are available to assist with your questions.
Define Your Time Horizon
Establishing a time horizon for your investments will keep you on course to meet your goals.
If your goal is to accumulate money for a large purchase or create an additional income source in a few years then that needs to be your focus. Checking your account balance several times a day will not help you reach your goal any faster.
In fact, research has actually shown that the more decisions investors make the lower their returns and ultimately their account balances. Frequent monitoring will lead to excessive trading which will increase transaction costs, fees, and diminish the ability for your account to compound over a long period of time.
As a result, you will be further from reaching your investment goal and need more time to invest which may put a strain on your finances elsewhere or at the very least postpone your large purchase.
Monitor Your Investments
While checking your account too frequently is not advised, you will need to monitor your investments periodically – especially when the market is down. Don't ignore your statements when you know your account balance has declined along with the market just because it is painful to see that you have less money.
Those are the times when you need to manage risk by comparing your performance to a benchmark like the Standard & Poor's 500 Index to see if the decline in your account is relatively the same or if there is really a cause for concern.
Monitoring your investments will involve checking your account balance on a pre-specified timeframe as determined during the research process. For example, some strategies advise reviewing your account statement and asset allocation at the end of every month or quarter to determine if changes are necessary.
Resources For You
I often find myself googling market-related concepts that are a bit fuzzy to me, almost always ending up at Investopedia. The beauty of the site is that there is no unnecessary or flowery language…they get right to the point with concise and pertinent information that directly answers and explains the topic at hand. Whether it's how the RSI works to what convexity is, they do a fantastic job at making complex concepts easy to understand in a short amount of time. They also have self-paced, online courses that provide on-the-job skills.
Tip: Get up to $500 in free stocks
Yup, it's true!  There are several companies out there that will give you free money to invest in stocks. They include: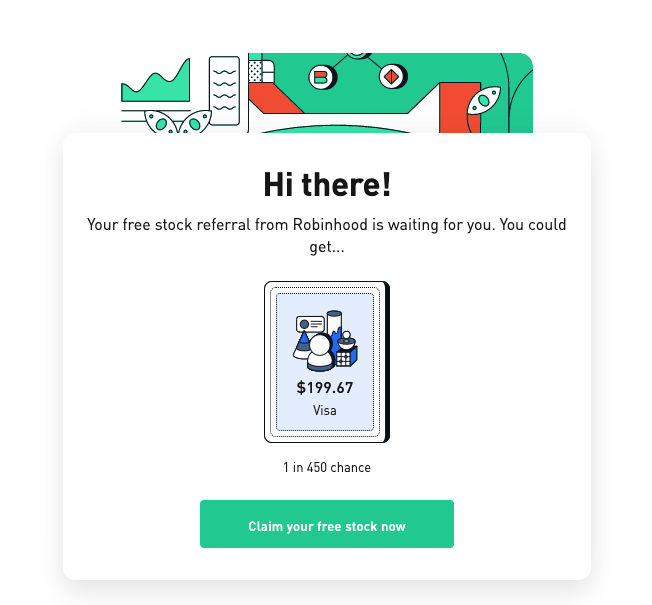 Robinhood: This is a free investing app for your phone. I really mean free all around – free to join and they don't charge any fees to buy or sell the stock. You can get a share of stock like Apple, Ford, or Spring for free when you join through this link.
Conclusion
Once more, I understand that investing can be intimidating. When I started I had more questions than answers. I hope this Investing Guide for Beginners was useful for you.
However, for an initiated individual investor like you, using the sequential steps above is a proven plan that I have put into practice with family and friends which will increase your odds of investment success as well. As always, if you have questions or comments, feel free to leave a comment. Thanks for reading.