College — frozen, ramen, empty cans lying around… sound familiar?
Maybe my college experience was different than yours but all things equal, I was able to make money in college consistently with proven methods.
Whether you need money to pay off student loans, save for the future, or fund your weekend festivities — here's how to make money in college.
How to Make Money in College
Here are 15 potential ways to make money in college.
1. Get an Internship
Want free money?
Aspiration: Want to get spotted a $100 for free? Simply sign up for Aspiration, and the free banking app will give you cash for free, you just relax while it gives you $100 just for opening a new debit card. There's no catch, just use your card to make at least $1,000 in cumulative transactions within 60 days of opening an account. This bank account is legit and only takes two minutes to sign up for an account.
Whether you are a college freshman, sophomore, junior or heading into your last year as a college senior — an internship should be on your mind. Once you graduate, the competition is fierce and the only thing that can set you apart is your internship experience.
For example, if you are a Finance major who is seeking a Financial Analyst position after graduation, potential employers will likely hire a candidate who has relevant financial industry experience. While making money in the short term is important – you must have solid long term goals in order to eventually find a high paying job.
It can be tough to balance work, friends, family, and assignments but an internship is more important now than ever. Even unpaid internships are highly valuable while in college purely for the resume booster they provide.
2. Online Tutoring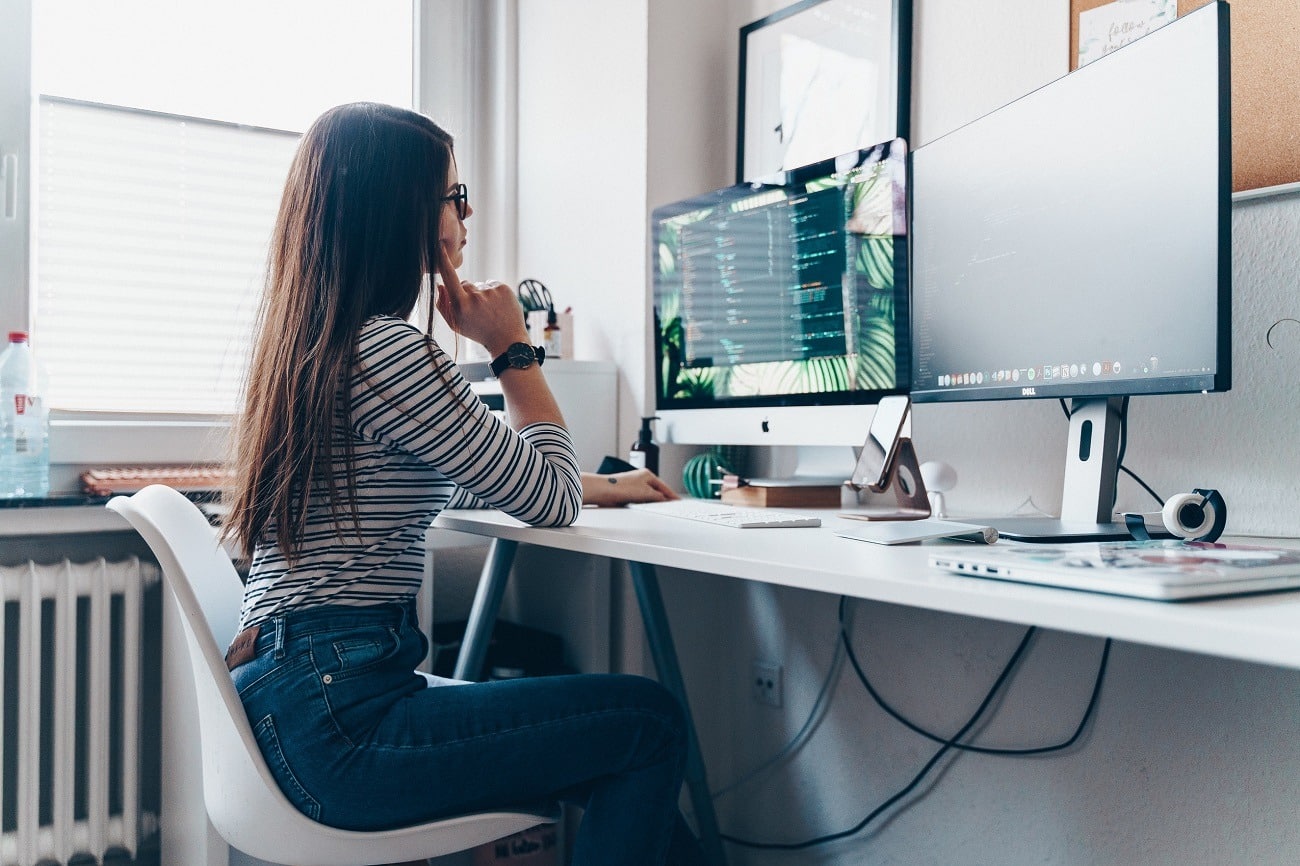 Taking a biology class? Take your notes and tutor biology online! Taking a calculus course? You guessed it, get paid for tutoring calculus online. Whatever class you are taking, Chegg Tutors makes it possible for you to continue teaching even with a busy academic schedule. Some of the most popular subjects you can tutor include:
Calculus
Biology
Computer Science
Antitrust Law,
Voice Lessons
Astrophysics
Zoology, and 1000s more!
If are you considering becoming a tutor, be sure to put your heart into every session—a short tutoring session can easily turn into the highlight of your day. Not only can it advance your knowledge but you can also add it to your resume.
3. Apply for Work-Study Positions
According to the Federal Student Aid website, Federal Work-Study provides part-time jobs for undergraduate and graduate students with financial need, allowing them to earn money to help pay education expenses. The program encourages community service work and work related to the student's course of study.
Here's a quick overview of Federal Work-Study:
It provides part-time employment while you are enrolled in school.
It's available to undergraduate, graduate, and professional students with financial need.
It's available to full-time or part-time students.
It's administered by schools participating in the Federal Work-Study Program. Check with your school's financial aid office to find out if your school participates.
This can be a great way to earn money while in college, especially if you really need the money.
2. Use On-Demand Apps
On-demand apps are a piece of the trillion-dollar app economy that anyone can take advantage of to earn money — even college students. You probably have used popular food delivery apps or ridesharing apps — but earning with these apps is possible too.
Food Delivery:
3. Watch Videos Online
While an internship should be your first goal, there are certainly other ways to earn money while in college. This one might just be the toughest on the list…
…who are we kidding, all you need to do is watch some short videos.
---
Games that pay you to play. Yes, we're serious.
These 3 apps will pay you to play games on your mobile device:
Mistplay (Android) - If you have an android device, you can download this app and start getting cash rewards for playing new games.
Solitaire Cube (iOS) - Earning money by playing games on your phone sounds like a dream. But this app really pays you for playing solitaire with cash rewards.
Lucktastic (Android) - This free app offers the same daily scratch-off cards that you find at your local convenience store — but here you can play for free and win real money.
---
Given how easy it is to lose yourself in a never-ending cycle of YouTube videos, this one couldn't be easier.
The catch here? The videos include ads.
While they may annoy you while browsing YouTube, you also don't get paid to watch them. At InboxDollars, you do.
Who wouldn't watch an ad or two if they were getting paid?
4. Become a Proofreader
It's no secret that content marketing is growing and therefore the need for proofreaders is also growing exponentially.
And how much does a proofreader make?
Caitlin Pyle does it on the side and made $43,000 in one year.
She got so skilled at making money through proofreading she started her own free daily course.
Since she made so much money by doing it part-time, it's definitely worth looking into.
So go where the money is and start learning how to become a proofreader.
5. Start A Money-Making Blog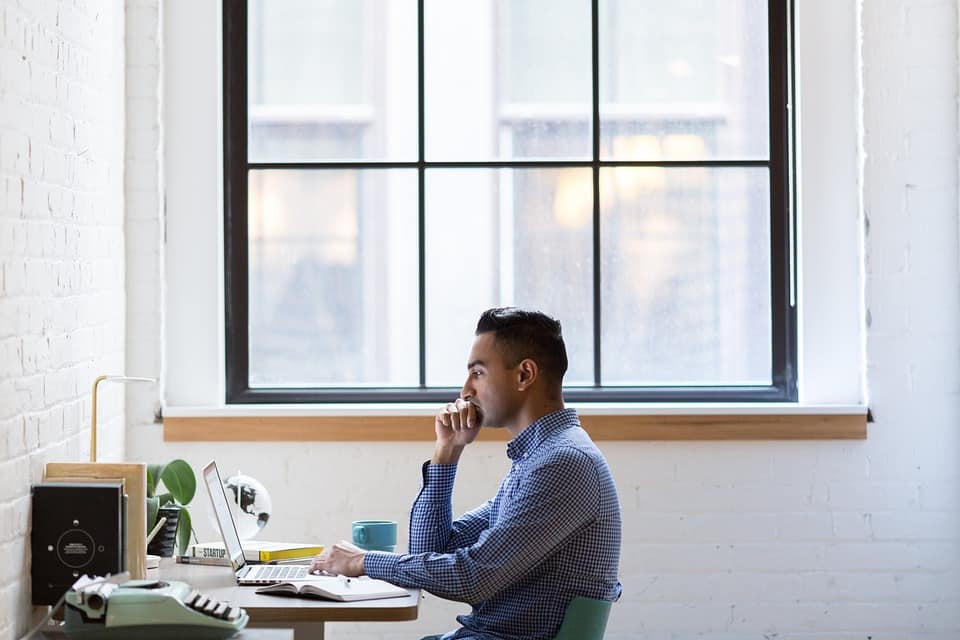 It's not too late to start a blog and start making money as a college student.
Is it hard to start a blog and grow it?
The hardest part is getting yourself to just do it. Once you create your blog, you'll actively work towards growing it and it'll grow to become a new passion or hobby you have in life.
If you would like additional information about setting up a profitable blog as well as making money from it (in the first 30 days), I recommend that you sign up for my free blogging e-course below.
[mailmunch-form id="651082″]
Just remember: "Having a blog doesn't mean that every other blogger is your competition. It's not about who has the nicest photos on IG, who writes the best posts, and who has the prettiest website. There is room for everyone to become a blogger and do what they love."
6. Make Money on Your Gas Receipts with GetUpside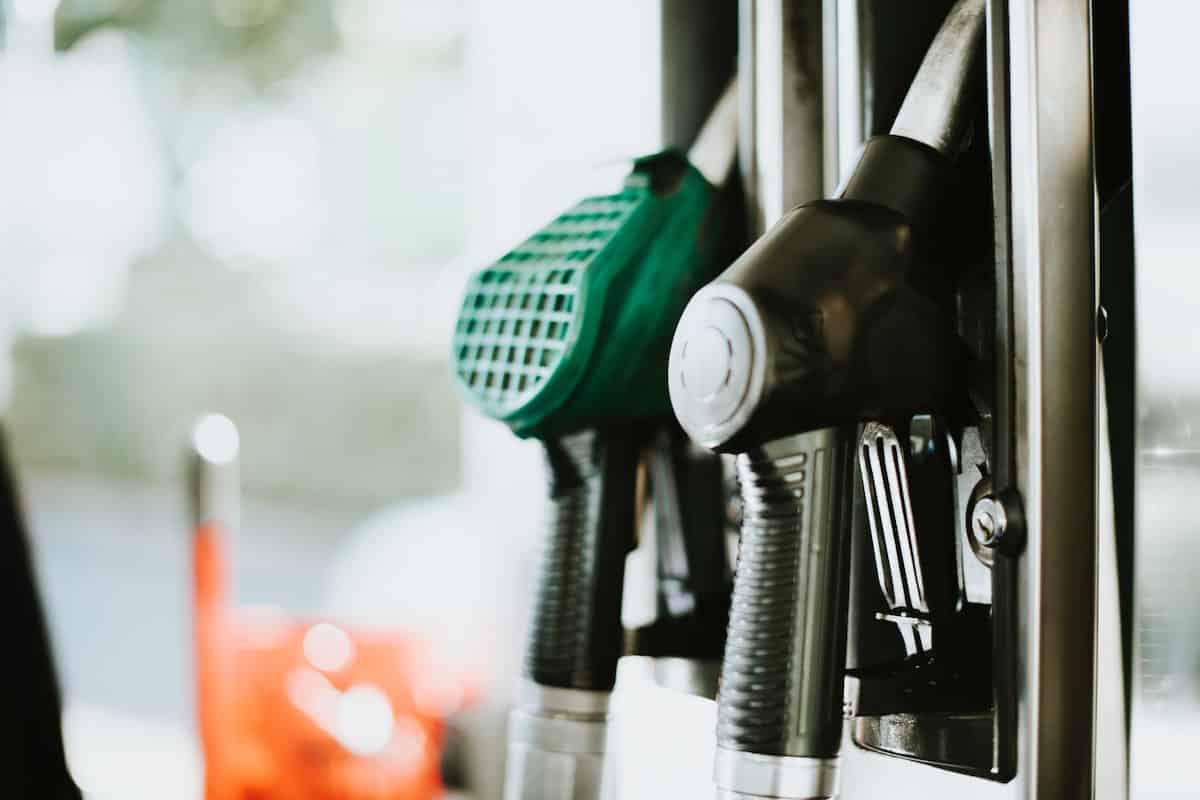 GetUpside provides college students so many opportunities to save money.
First, it gives you 25 cents back on every gas station receipt you submit. It also shows you the best gas station deals and the cheapest gas around your college.
This free gas saving app is saving users an average of $124 in a year. There is no minimum for cash outs, but a $1 fee will be made on withdrawals under $15.
How does it work?
To score the best gas prices, grocery prices, and restaurant offers with GetUpside, all you need is your phone and your receipt. There's no limit on how much you can earn, and you can even use it with other coupons, discounts, and loyalty programs!
Claim your offer for the best gas price, restaurant or grocery offer
Snap a photo of your receipt or receipts
Profit! Earn cash back, and cash out whenever you want via PayPal, gift card or check. A true way to make money fast in college, if you ever needed one.
7. Make Money While Grocery Shopping
This is one of the easiest side hustle for college students there is (this list has a lot of them).
The app you should know about is Ibotta. This cell phone app is available for iOS or Android phones, helps you make money off your grocery receipts.
Yup, for real!
You use it after you go grocery shopping and use your receipt. It's basically a rebate app, so you can earn anywhere from 50 cents to $5 off everything you buy. It's not brand specific either, you can scan any brand of cheese for 50 cents off, for example. If you do regularly coupon, you can still use the app and get a rebate. You can essentially get grocery items for free if you're really into couponing.
It's free and all you have to do is scan your receipt and you'll get free money back.
Best part, sign up here and you will receive a $10 cash bonus. If you already are using Ibotta, you should check out apps like Ibotta that you wouldn't even know existed!
8. Get Paid When You Online Shop

Get cash back for items you would have bought for college anyway.
You can do this by shopping online with Rakuten.
Rakuten is my favorite way to make money when I shop online when I was in school.
Every time I shop online, I start at Rakuten and then I get cash back deposited into my PayPal account. Hello, free money!
If you want to try Rakuten, click here for a free $10 signup bonus.
9. Make Your Internet Usage Count
Register your devices and earn passive income with the Nielsen. Yep, it's that company that tracks TV ratings, and they want to hear from you and they give you rewards!
After installing the Nielsen app on either your phone or PC, the app monitors things like the terms you use to find sites, what time of day you use them, and even how long you browse.
By participating in Nielsen research, you can improve the products and services you use online today. Nielsen Computer and Mobile Panel combines your unique internet usage with people like you to build a picture of internet behavior.
By using the internet as you do every day, Nielsen invites you to make a difference – and you can win prizes! You don't even have to do anything other than registering your computer.
OK OK- I should also add….Nielsen also gives away $10,000 each month. I signed up just for the chance of 10k.
Earn rewards with the Nielsen app and earn $50+/year in passive income.
10. Start a Drop Shipping Business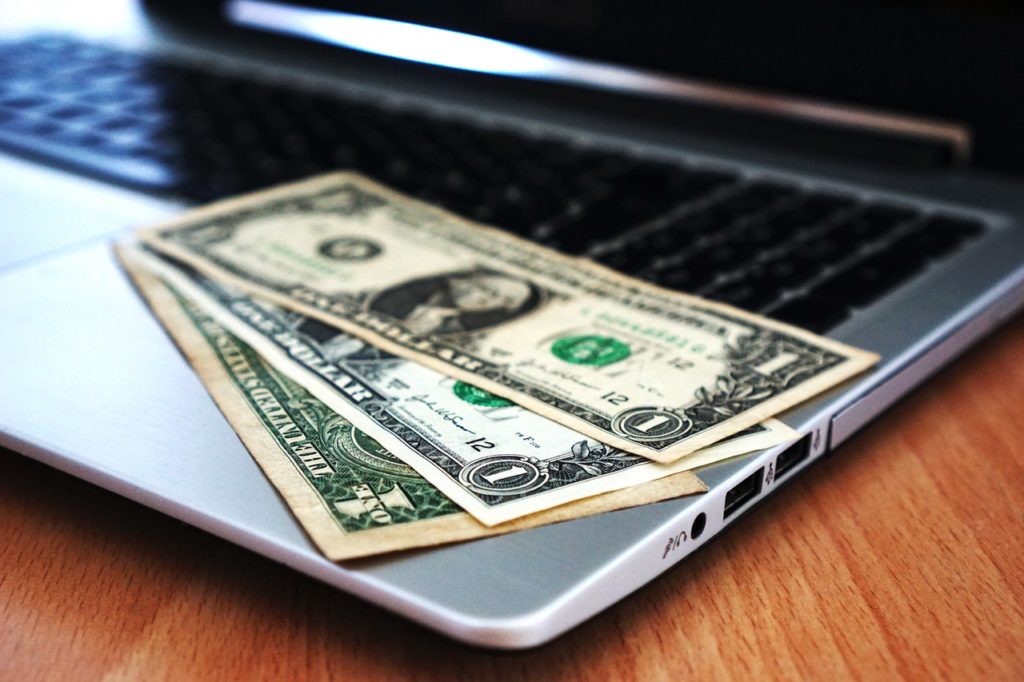 Have you heard about drop shopping from anyone on campus? You might have seen an ad about it before. Dropshipping is a way for you to sell an item that you don't physically hold, once a customer orders it, the supplier sends it directly to them. The best part is that there is literally no risk on your end.
Oberlo allows you to easily import products from AliExpress directly into your Shopify store and ship directly to your customers – in only a few clicks. It's very simple to open a shop on Shopify and drop ship items in order to create a business without too much risk. You can literally start and set up a drop shipping business without any type of product in one afternoon with minimal risk as Shopify has a 14-day free trial and Oberlo is completely free through this link.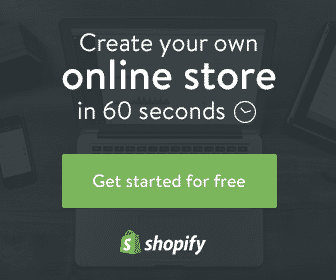 11. Selling on Fiverr
Fiverr is one of the best sites in the world. The basic premise is "what would you do for $5?" You'll find everything from hilariously weird and useless gags to legitimate and genuinely helpful micro-business tasks.
Lately, I've been experimenting as a seller on Fiverr, and have found it a pretty successful avenue for selling website optimization services, article writing, and proofreading services.
Fiverr can work for you as both a seller and a buyer. It is a great way to make money and also you can find millions of services. Best $5 I've ever spent was using a Resume Revision service and now I receive way more employer call backs now after the revisions. If you want to know which service I used, leave a comment below. If you want to try Fiverr, sign up through here for 20% off your first order at Fiverr.
12. Sell Your Junk On Amazon.com
Do you have old college textbooks from last semester lying around? You should consider selling them on Amazon. In addition to textbooks, you can probably sell old books, DVDs, cell phones, or other electronics you may have lying around. You would be surprised how much you can get for your unwanted items.
I also recommend checking out our recent post on how to earn free Amazon gift cards.
13. Check Open Class Action Lawsuits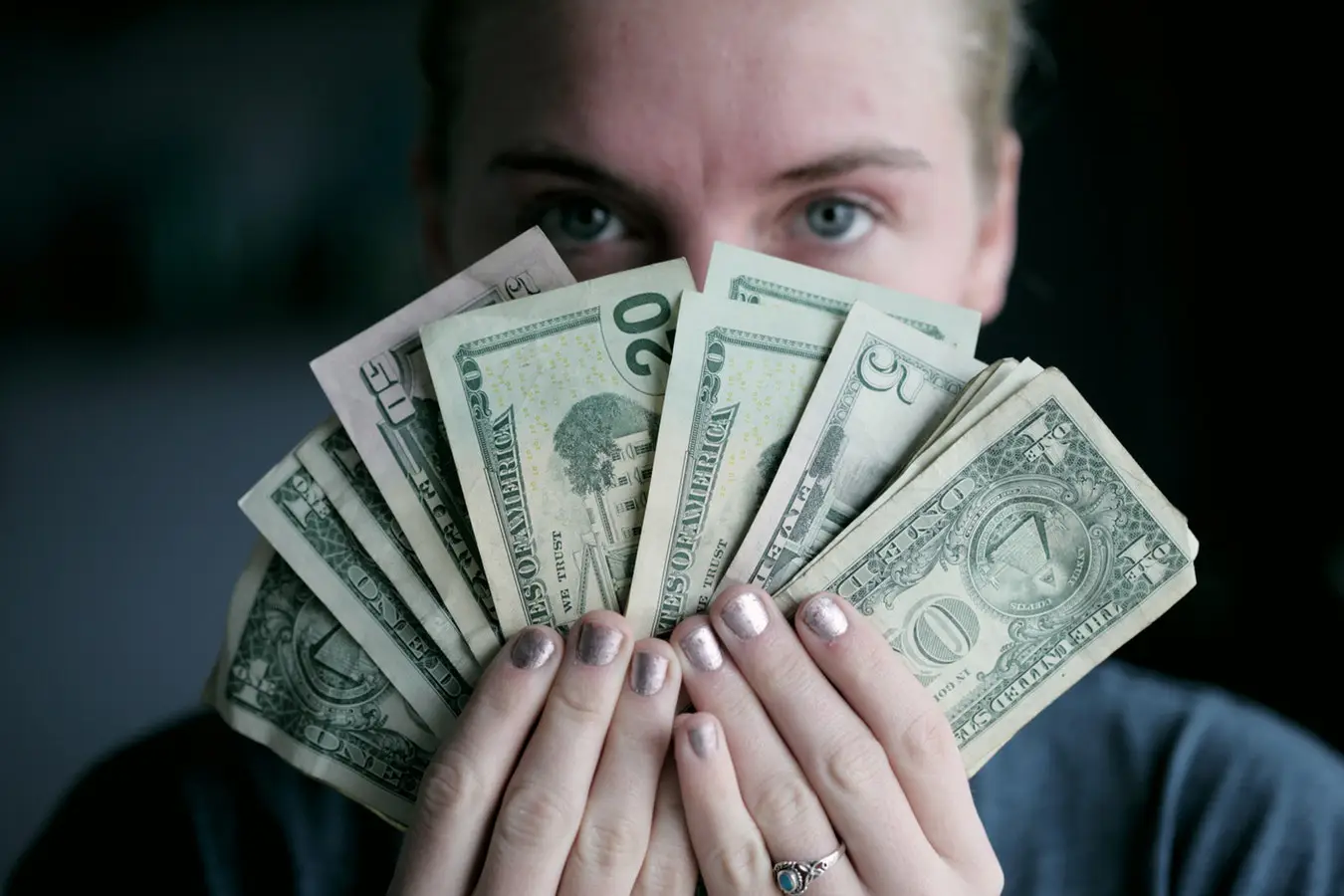 If you use a product that's involved in a class-action lawsuit, a little online legwork could get you a cash payout.
The rules of each settlement are different, but in most cases, you'll have to provide proof of purchase or product use, like a serial number or a receipt.
Once you fill out your online claim form, you may have to wait a few weeks or months before receiving your payment.
14. Get Paid for Taking Online Surveys
If you're looking for an easy and fun way to make money as a student, have you considered making money with the best survey sites? It is possible to make money from the comfort of your own dorm.
Survey Junkie pays you, in cash via PayPal to take online surveys. There are some spammy survey companies out there — believe me, I've tried pretty much every one of them — but Survey Junkie is 100% legitimate and not spammy.
By spending just 5-10 minutes per day on this (either on your lunch break or during TV commercial breaks) you can earn and save an extra $50/month.
More people should be doing this!
Oh, and Survey Junkie also has an 8.9/10 rating on TrustPilot — the highest of any online survey company. This is a legit way to earn extra money, especially from the comfort of your own home.
15. Get Paid Every Time You Use The Internet
Swagbucks is another great money app to earn some easy cash from your dorm for just pushing a few buttons.
It makes surveys fun by having you watch videos, answer questions, play games, and use their search engine. You also pay in cash via PayPal and you can earn up to $35 per survey.
This is the best survey site for you if you are prepared to take surveys with your laptop. If you prefer to take surveys with your mobile phone, then Survey Junkie is better.
Many claim this to be one of the easiest money-making app sites.
Click here to sign up and get a $10 signup bonus!
Ready to Make Money in College?
Who really wants to work in a job while in college? These days, you don't really have to with these 15 ways to make money as a student.
If you aren't a fan of the whole part-time job idea or have an 18-course-credit-hour semester right now you can look into making money from your dorm.
There are jobs for just about any college student and this list will help if you're keen on making money for paying off student loans, saving money, or a bar-hopping fund.
Want free money?
Robinhood is a free investing app for your phone. I really mean free all around – free to join and they don't charge any fees to buy or sell the stock. You can get a share of stock like Apple, Ford, or Sprint for free when you join through this link. The value of the free share may be anywhere between $2.50 and $200 and fluctuates based on market movements. You've got nothing to lose.