Millennial investors are looking beyond traditional assets such as stocks, bonds, and real estate to find opportunities to make their fortune. Many young people are launching their own startups, investing in startups, and joining the gig economy among other things. Interestingly, cryptocurrencies such as Bitcoin, Litecoin and Ripple are gradually rising in prominence as an interesting way to make your fortune.
Cryptocurrencies fundamentally refers to virtual currencies that are cryptographically encrypted to prevent their duplication while the records of their transfer of value is stored on a blockchain. If you've been looking for opportunities in cryptocurrencies, you'll most likely have heard about all the different terms being bandied around.
For a beginner trader or investor, it might be somewhat hard to make heads and tail of the similarities and differences (if any) between coins, tokens, and altcoins. The industry is not making much effort to differentiate between the different types of cryptocurrencies. For instance, you can store coins, tokens, and altcoin together in multi-cryptocurrency wallets and many new cryptocurrency traders erroneously think that coins, tokens and altcoin all mean the same thing. This piece provides concise information that could help you identify and differentiate the different classes of cryptocurrencies.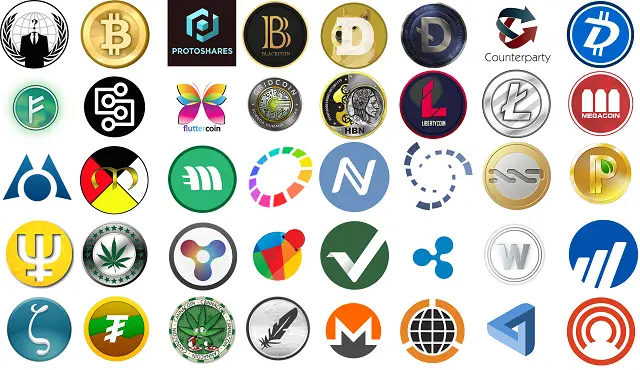 What are coins?
A cryptocurrency coin is primarily designed to facilitate the transactional transfer of value. Bitcoin and Monero are two examples of cryptocurrency coins in the market. Did you know that those currently or planning to provide services surrounding cryptocurrency may need a money transmitter license based on state or federal rules? These coins are regulated and are the real deal. Cryptocurrency coins can be further categorized into groups based on their use cases. For instance:
Want free money?
Aspiration: Want to get spotted a $100 for free? Simply sign up for Aspiration, and the free banking app will give you cash for free, you just relax while it gives you $100 just for opening a new debit card. There's no catch, just use your card to make at least $1,000 in cumulative transactions within 60 days of opening an account. This bank account is legit and only takes two minutes to sign up for an account.
Value coins such as Bitcoin and DigixDAO are transitioning from being used for transactional purposes to become a blockchain-backed store of wealth. Bitcoin is the oldest cryptocurrency in the market and its blockchain has never been hacked in the last 9 years of its existence. Stable coils such as the Tether could also qualify as value coins because their value is pegged against a fiat currency.
Transaction coins such as IOTA and STREAMR are meant to facilitate peer-to-peer transactions or machine-to-machine transactions on a blockchain network. Transactional coins tend to have near-instant settlement and practically negligible network fees.
Privacy coins such as Monero are created to offer users with the original promise of privacy and anonymity that cryptocurrencies could offer over fiat currencies. People who want a layer of anonymity on how their cryptocurrency holdings would love Monero for its stealth addresses and ring signatures.
What are tokens?
Cryptocurrency tokens are primarily built to serve utility or security purposed on a platform built on a blockchain such as Ethereum or Stellar. While Ethereum itself is a platform for building and hosting decentralized applications, the cryptocurrencies used on such applications are usually referred to as tokens. All cryptocurrencies used on ERC-20 platforms are tokens.
Utility tokens are designed to provide access or for transactions within a network or platform. Tokens such as Binance Coin and VeChain are used to access network features such as discounts (on Binance Exchange) and to track orders (on VeChain) respectively.
Security tokens, also referred to as equity tokens are designed like the stock of a company to essentially make owners "shareholders" in a venture. People who hold security tokens can vote, weigh on decisions, and expect dividends on their part ownership of a blockchain venture.
Other types of tokens include network tokens which are designed to incentivize people to the growth and development of a blockchain. A hybrid token could be a mix of utility, network, security token.
What are altcoins?
An altcoin is fundamentally a cryptocurrency that started with the same source code that was used to create Bitcoin—but with certain code modifications that makes it different from Bitcoin. Altcoins include Dash, Bitcoin Cash and other future forks of Bitcoin.
Want free money?
Robinhood is a free investing app for your phone. I really mean free all around – free to join and they don't charge any fees to buy or sell the stock. You can get a share of stock like Apple, Ford, or Sprint for free when you join through this link. The value of the free share may be anywhere between $2.50 and $200 and fluctuates based on market movements. You've got nothing to lose.